The Absolute Beginner's Guide to AI-Powered Productivity
Say it with me: I CAN and SHOULD embrace technology to save time at work!
One of the best parts of my job is training clients on how to identify and leverage their digital marketing tools. But it took me a while to jump on the AI bandwagon. I didn't have time to learn something that I didn't think would be necessary for my daily workflow.
Many of BDI's nonprofit client partners know exactly what I'm talking about, especially during the most important (and busiest) fundraising time of year. So with little bandwidth to spare, should you really bother learning more about AI?
YES! This beginner's guide will walk you through exactly how to set up ChatGPT and share 3 easy ways to get back precious time in your day.
Getting Started with ChatGPT
(If you already have a ChatGPT account, skip to Submitting Your First Prompt)
Create Your Account
Visit https://chat.openai.com/auth/login and click Get Started
Provide your name, email, birth date and create your password. ChatGPT uses your birthdate to establish your age.
After providing your email, you'll receive a verification email. Make sure to check your spam/junk folders for the verification email. It took some time before I received mine!
Click the verify email link, return to the ChatGPT website and log in using your newly created credentials.
After logging in, you'll see the ChatGPT dashboard. This is where you'll work with the AI.
Submitting Your First Prompt: Engage in a conversation!
To start a conversation type your prompt or question into the chat at the bottom of the screen. You can ask things like, "Can you help me generate ideas for a monthly newsletter email?" Hit the "Submit" or "Enter" button to send your prompt to ChatGPT.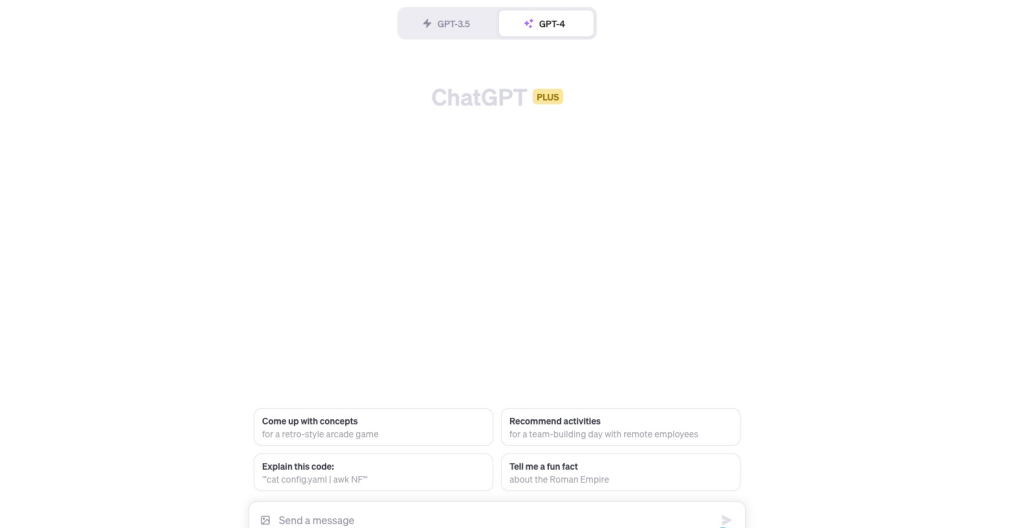 Below are some tips straight from ChatGPT on how to how to word your prompts:
Be Specific: Tell ChatGPT exactly what you are looking for, whether it's generating content, answering a question or assisting with a task. You will get out what you put in, so be generous with the details!
Skip the formal language: You should be clear in your request, but you don't need to be overly technical. Treat this conversation like you are messaging a friend or close colleague.
Start chatting: Working with ChatGPT is a collaborative process. Ask questions and use the tool as your personal sounding board. Once ChatGPT generates content, you can have it adjust certain sections, change the language to fit your audience or dig deeper into the details. The world chat is your oyster!
Always review the generated content, refine it to fit your needs and ensure it aligns with your style and messaging and is accurate. Never take all the content at face value!
3 Time-Saving Hacks with ChatGPT
Like the title of my post states, I used ChatGPT to help me write this article. I organized my main points, typed my rough outline into the chat and ChatGPT generated a first draft. After asking the tool to adjust the language in some areas and break down other sections in more detail, I took that draft and fleshed it out. This was all in a fraction of the time it usually takes me to write a post from scratch!
1. Quick Content Generation
When you know what you want to say but lack the time (or mental energy) to write it all out, ChatGPT can help you write:
Blog Posts: Use ChatGPT to generate content ideas, outlines or even full paragraphs to kickstart your blog posts.
Emails: Get help writing complex emails, like communications to potential strategic partners in the community. Or use the tool to get a jumpstart on writing regular emails to your supporters.
Thank You Messages: You should still insert your personal touches to thank you messages, but ChatGPT can help you brainstorm and craft your message.
2. Training Resources for New Team Members or Volunteers
Creating training materials for new team members can be time-consuming. ChatGPT can generate initial drafts of training guides, manuals or onboarding materials.
3. Repurposing Existing Content
Do you have recordings, reports or other resources that are super informative but also super dense? Try using ChatGPT to make your important resources more accessible to outside supporters or internal team members:
Transcripts to Presentations: Upload transcripts from recorded calls, meetings or interviews. Ask ChatGPT to summarize the content, then have it help you refine that summary into an engaging presentation.
Simplify Reports: Share your report to get help summarizing the main points or even visualizing the data.
Embrace AI to Boost Your Workflow
I hope this beginner's guide shows you how easy it is to get started with ChatGPT. This tool can and should be leveraged to help streamline your complex tasks. However, to pull a quote from my first chat, "…the real magic happens when you use it as a starting point and then add your personal touch."
I'd love to see how you use ChatGPT to improve your productivity. Feel free to share your AI-powered time-saving hacks or send me an email written with ChatGPT. Happy chatting!