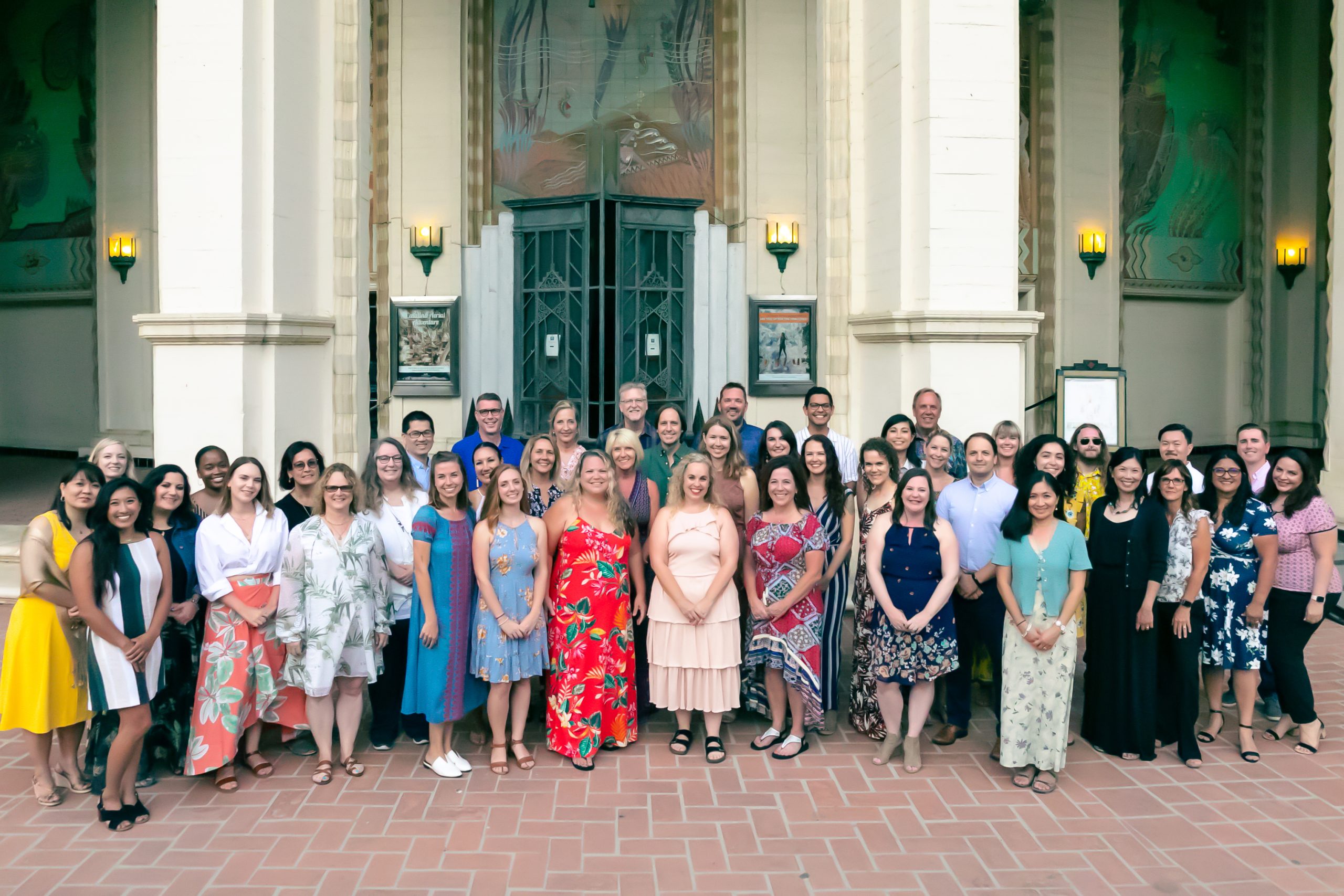 A career that fits
your calling
Our world is facing huge challenges… Hunger. Homelessness. Addiction. Abuse. That's why we're looking for caring individuals who want to be part of our solution to help a hurting world.
We don't just clock into a job every day. We show up to fight for social justice… To dream up ways to end homelessness and hunger… To be a voice for those who go unheard… To help the helpless.
We're always looking to add more world-changers to our diverse and growing team. Super smart but also super fun – we're bold, out-of-the-box fundraisers who are eager to serve causes that are important to us.
Want to make a difference every day? Great! You'll fit right in. Keep reading to see why a career at BDI is more than a job… it's a calling.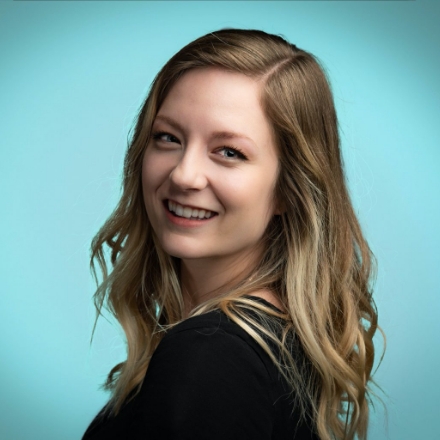 "The best part about working at BDI is the people. We challenge each other to grow and serve our clients better every day. I feel so grateful that I get to work alongside people who truly care about making a positive difference in the world."
McKennah Williams | Director of Human Resources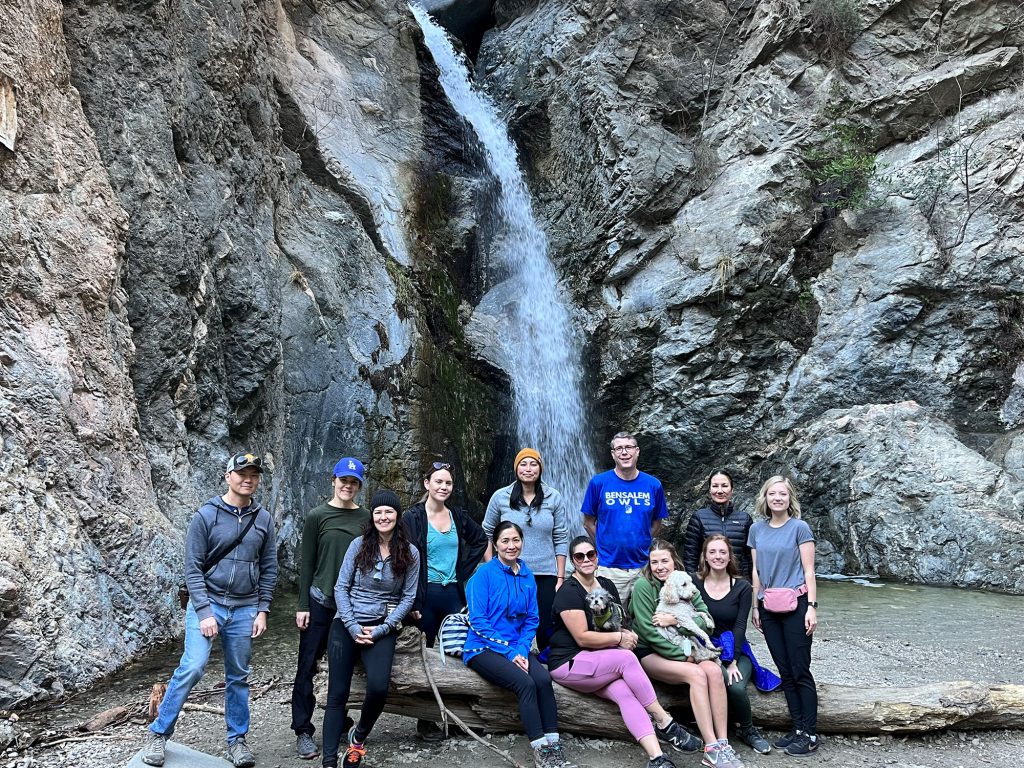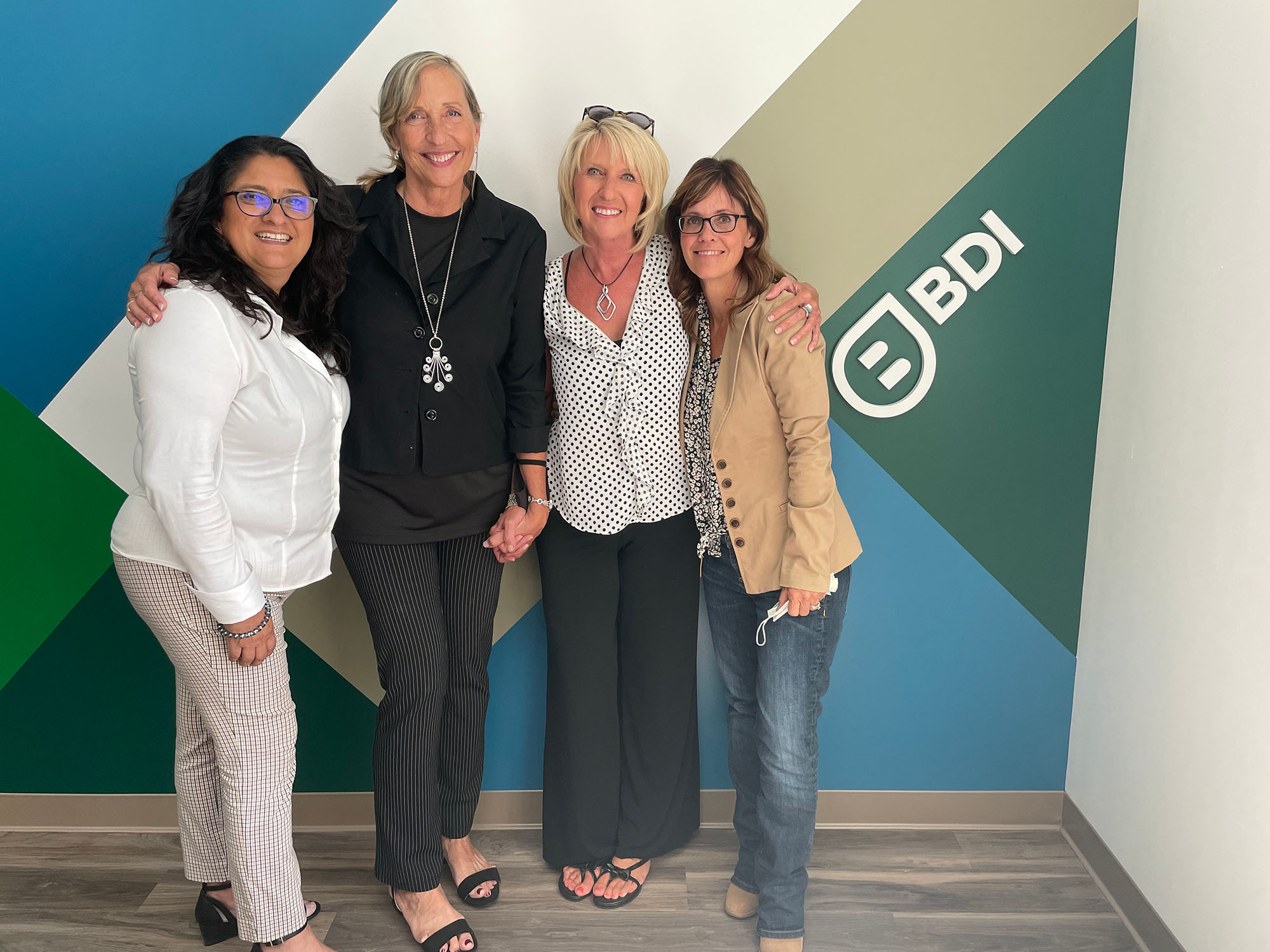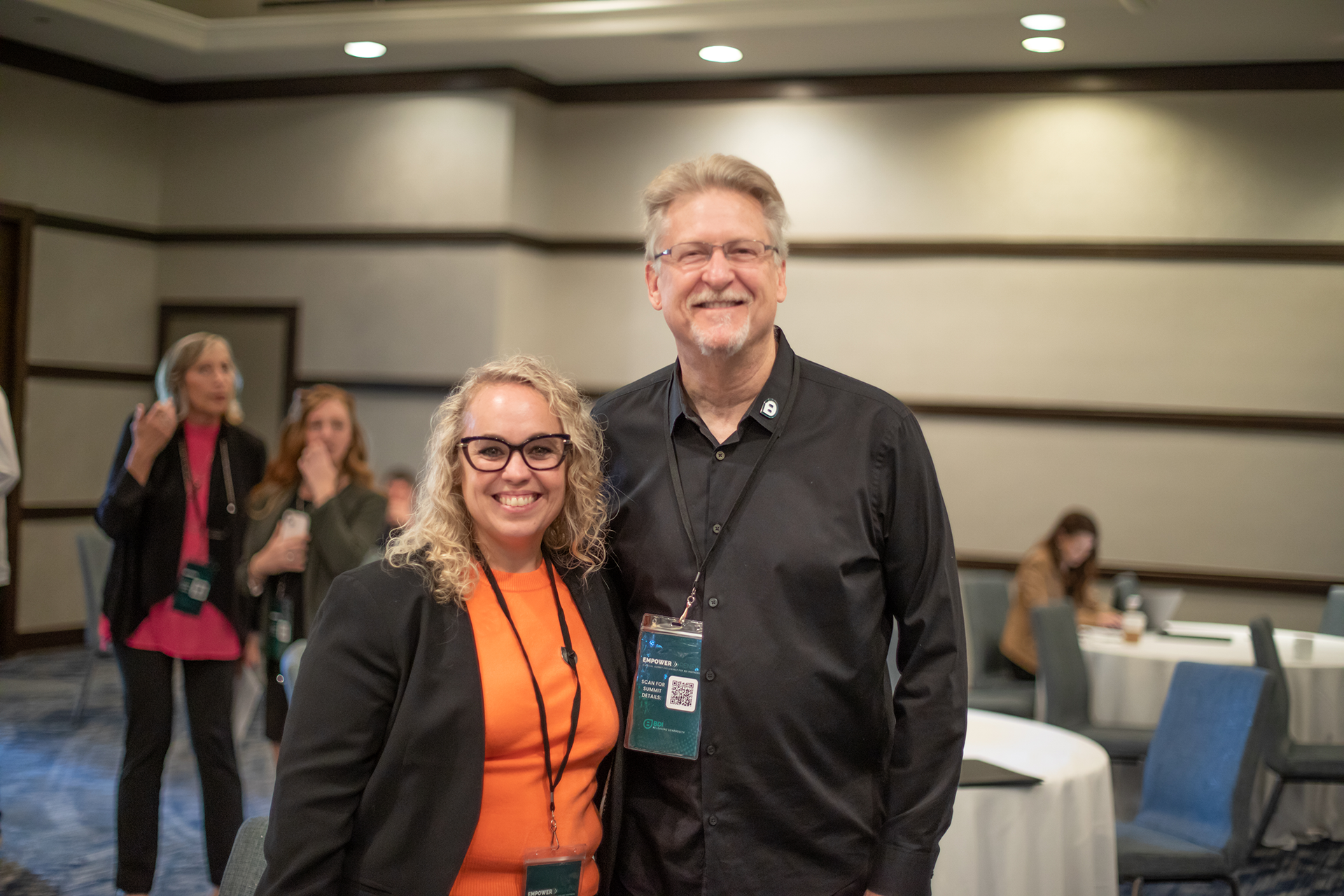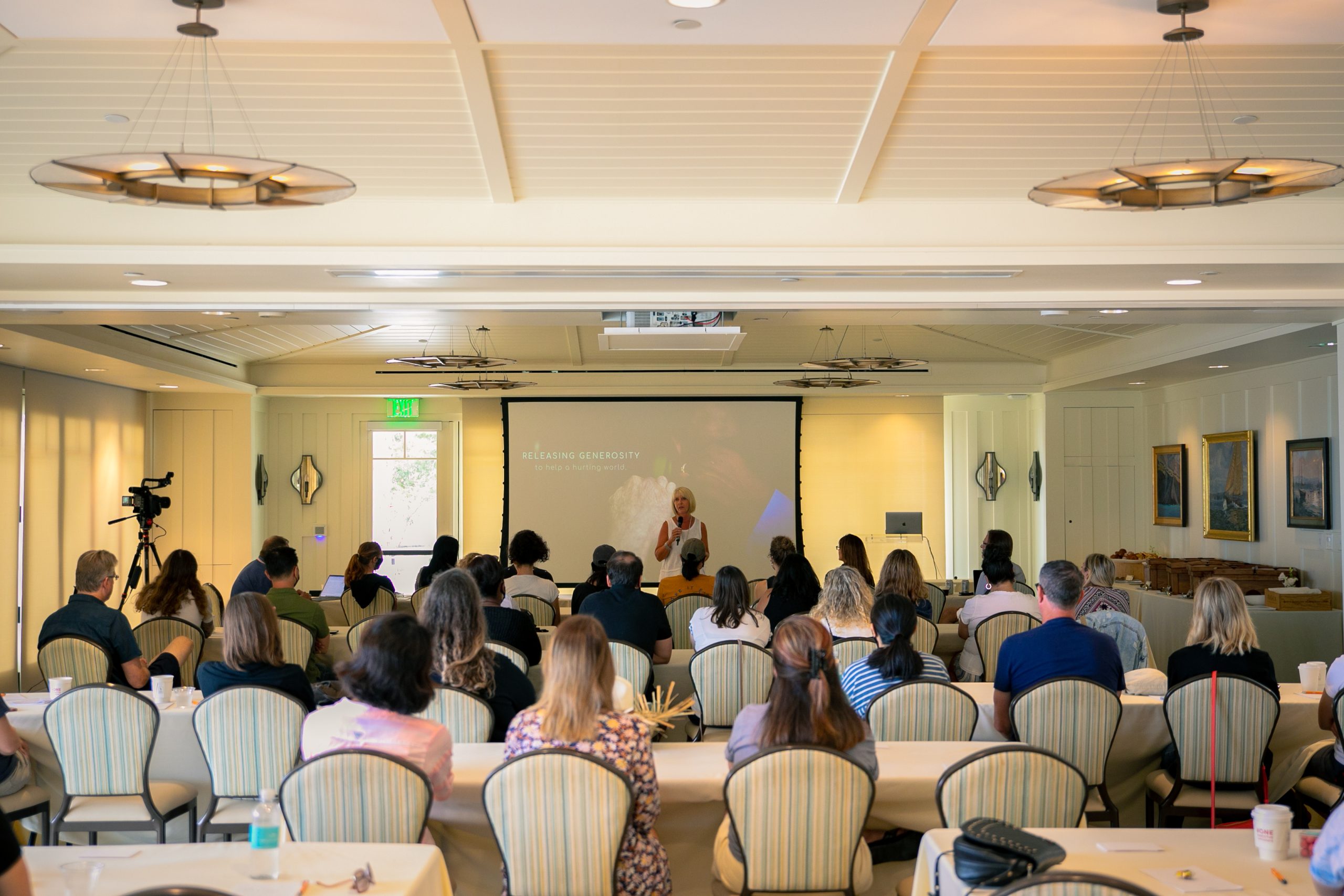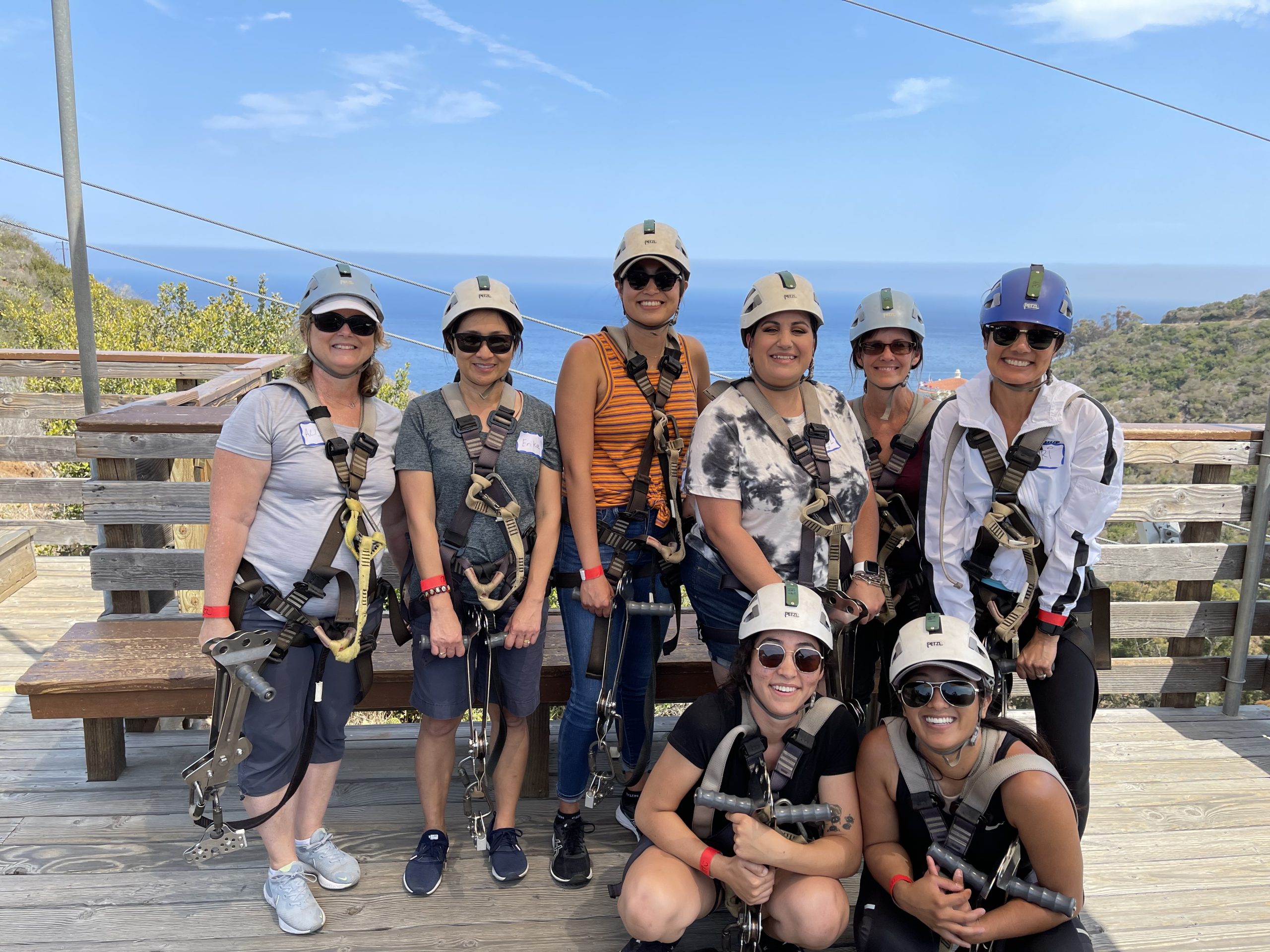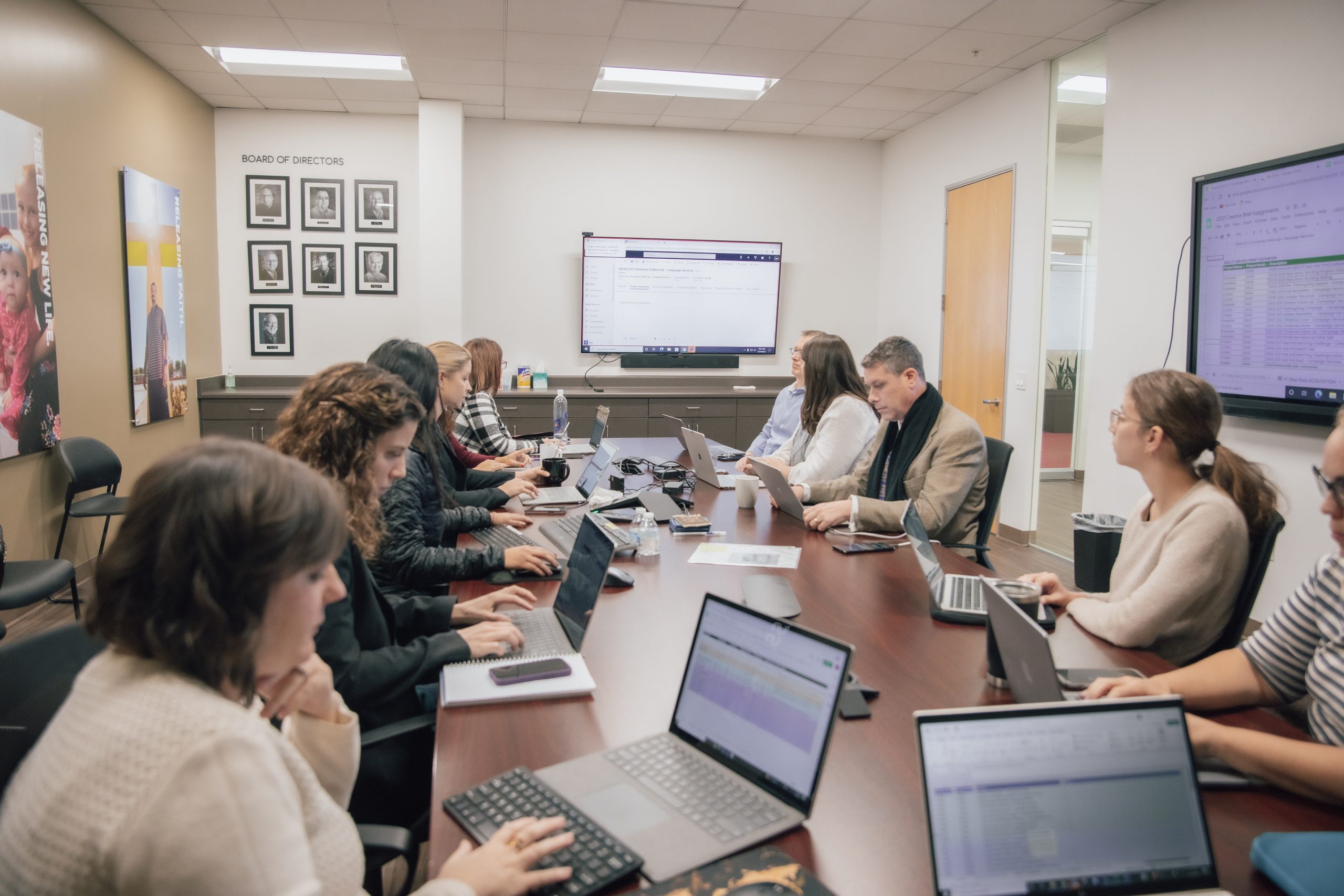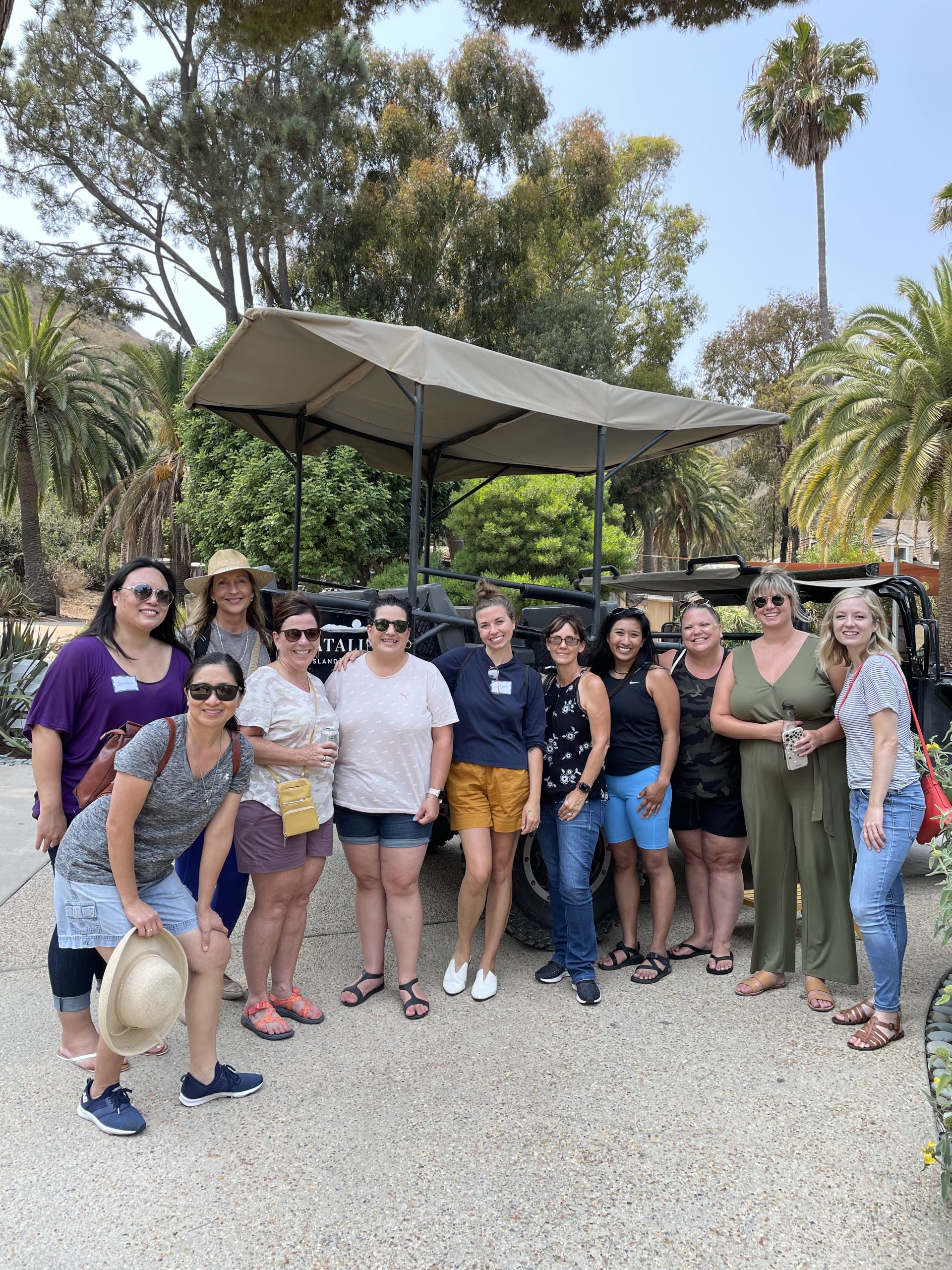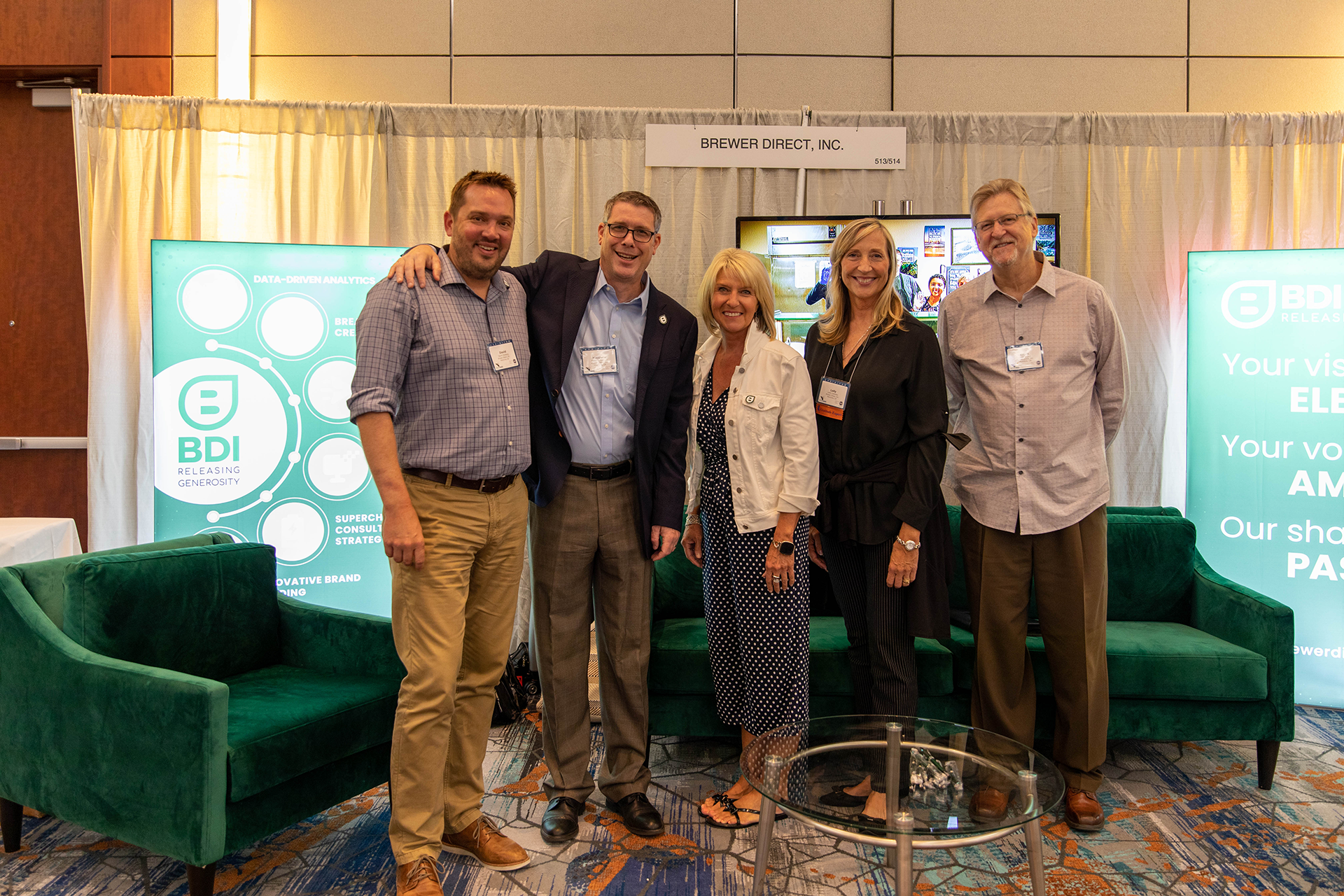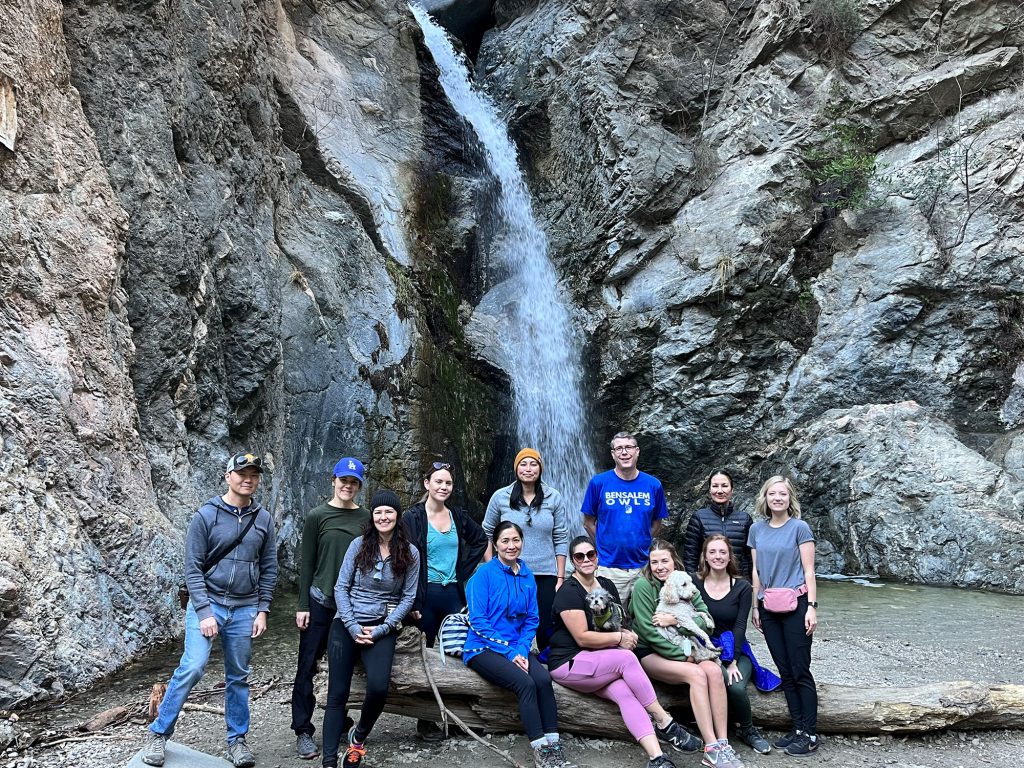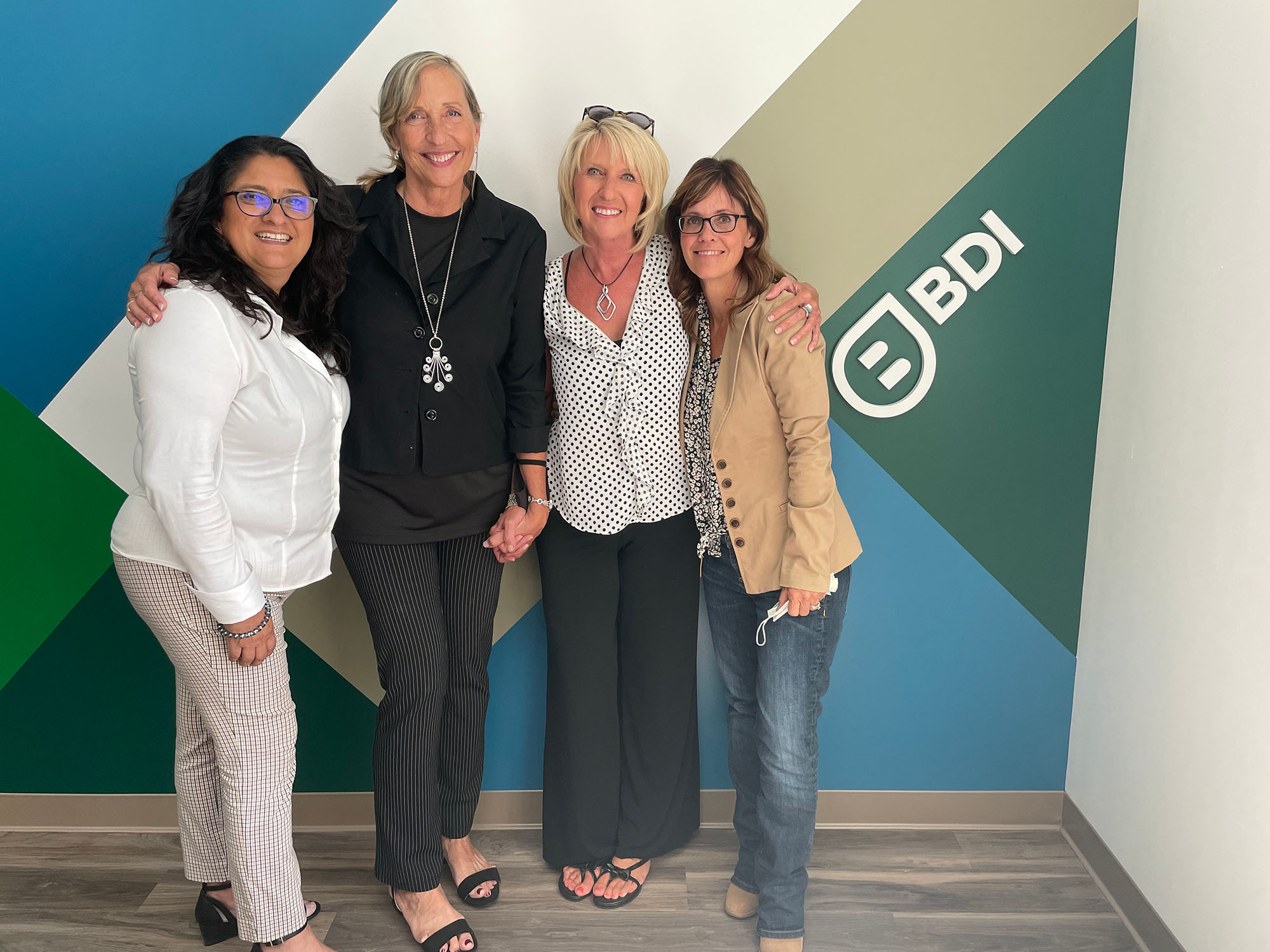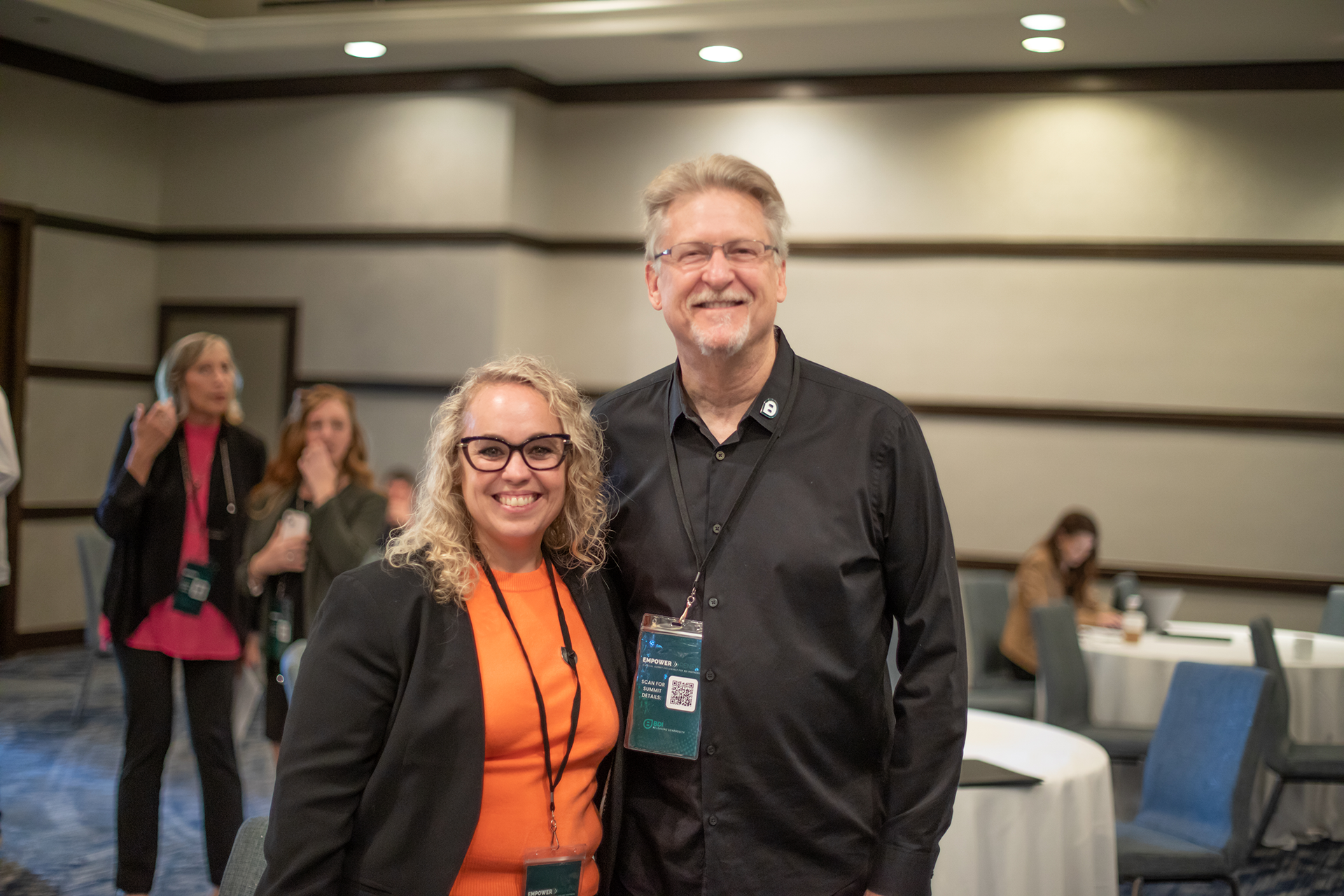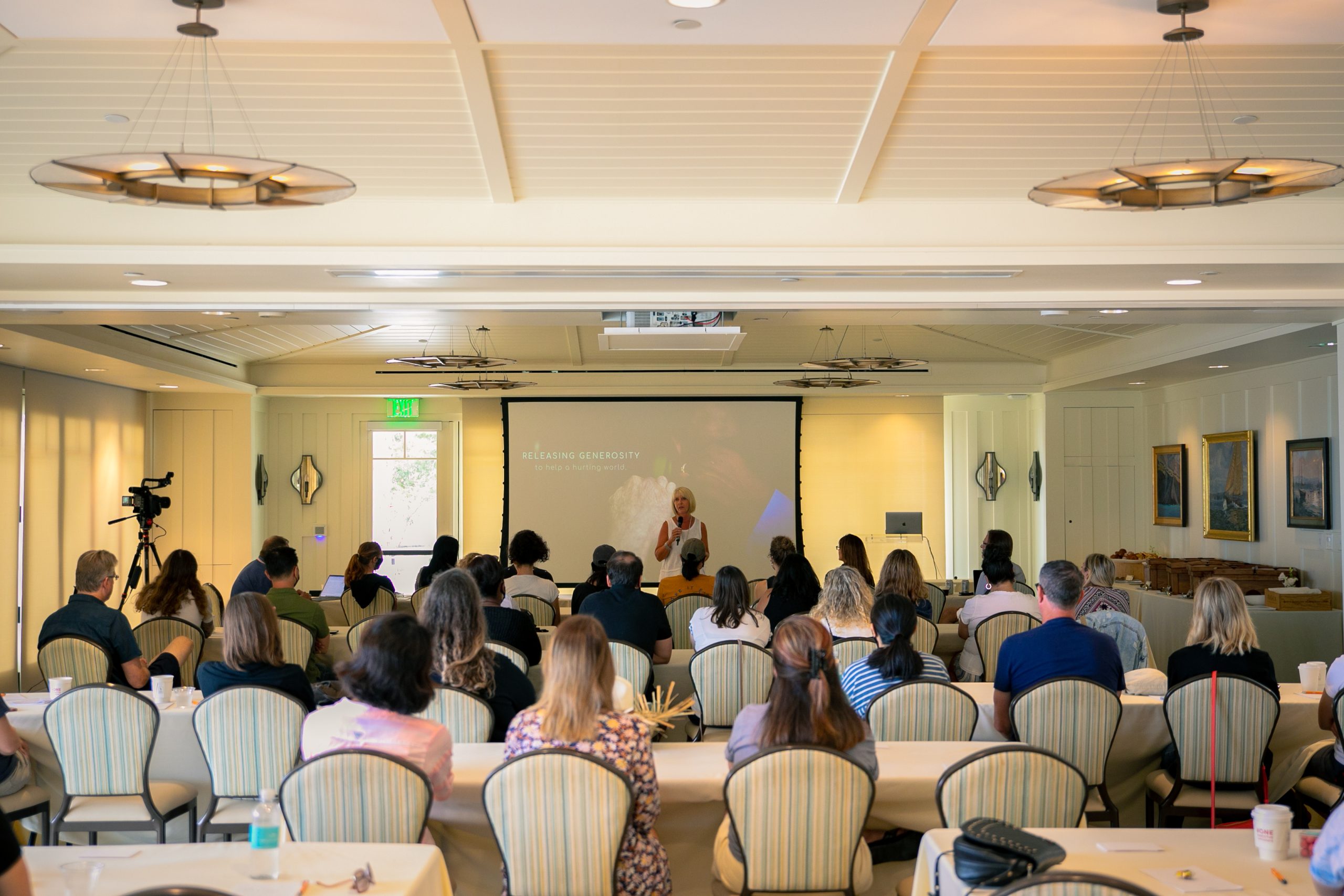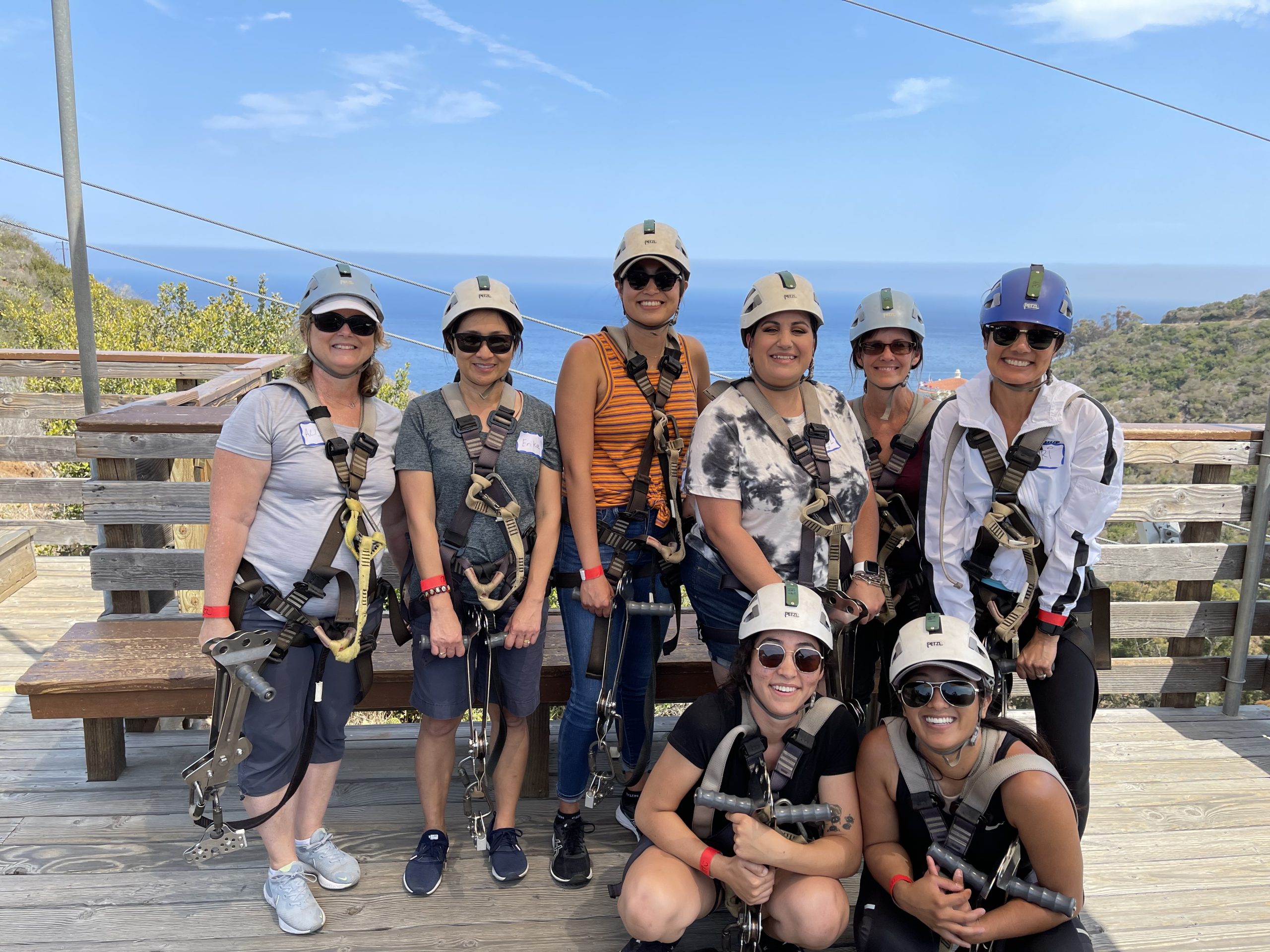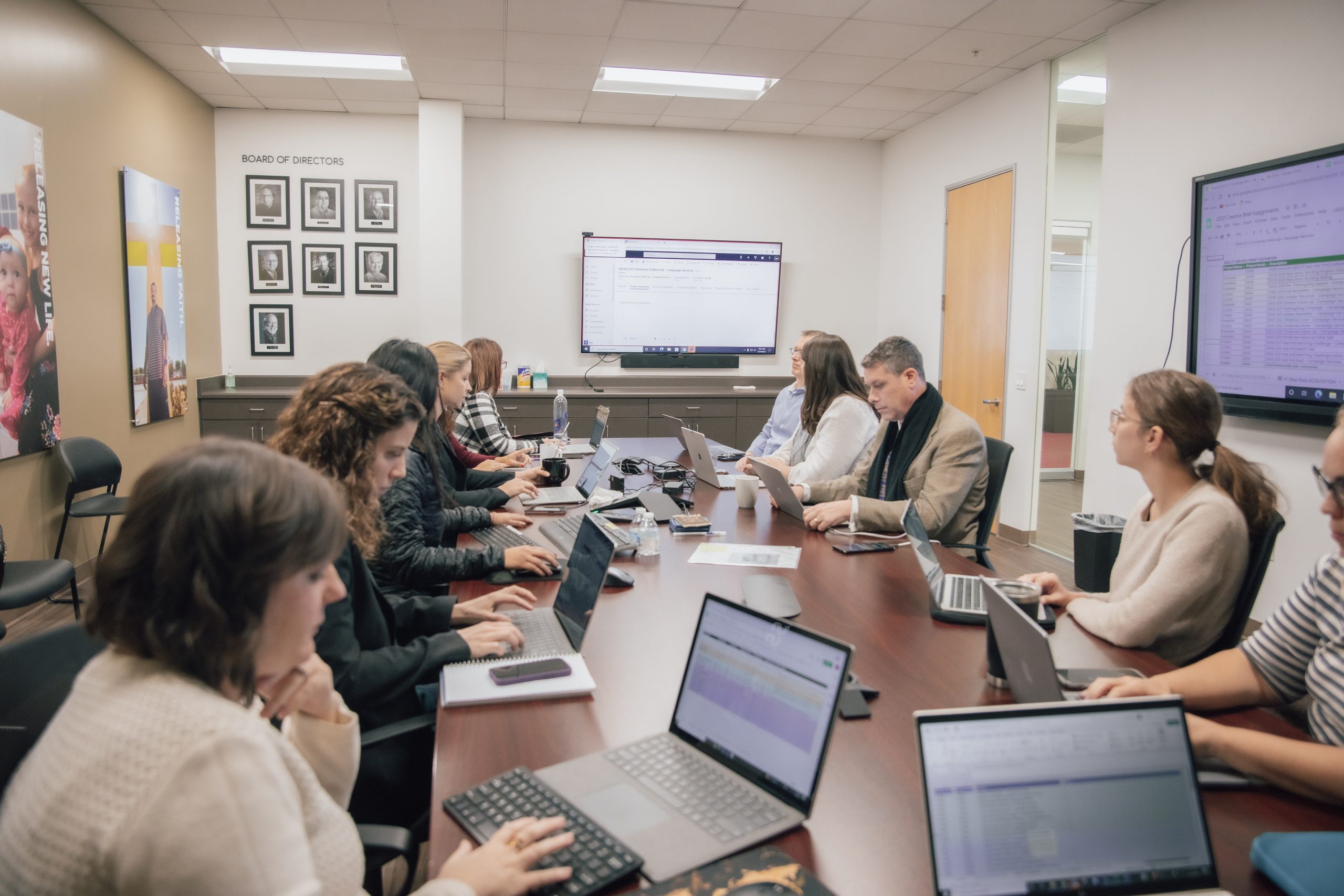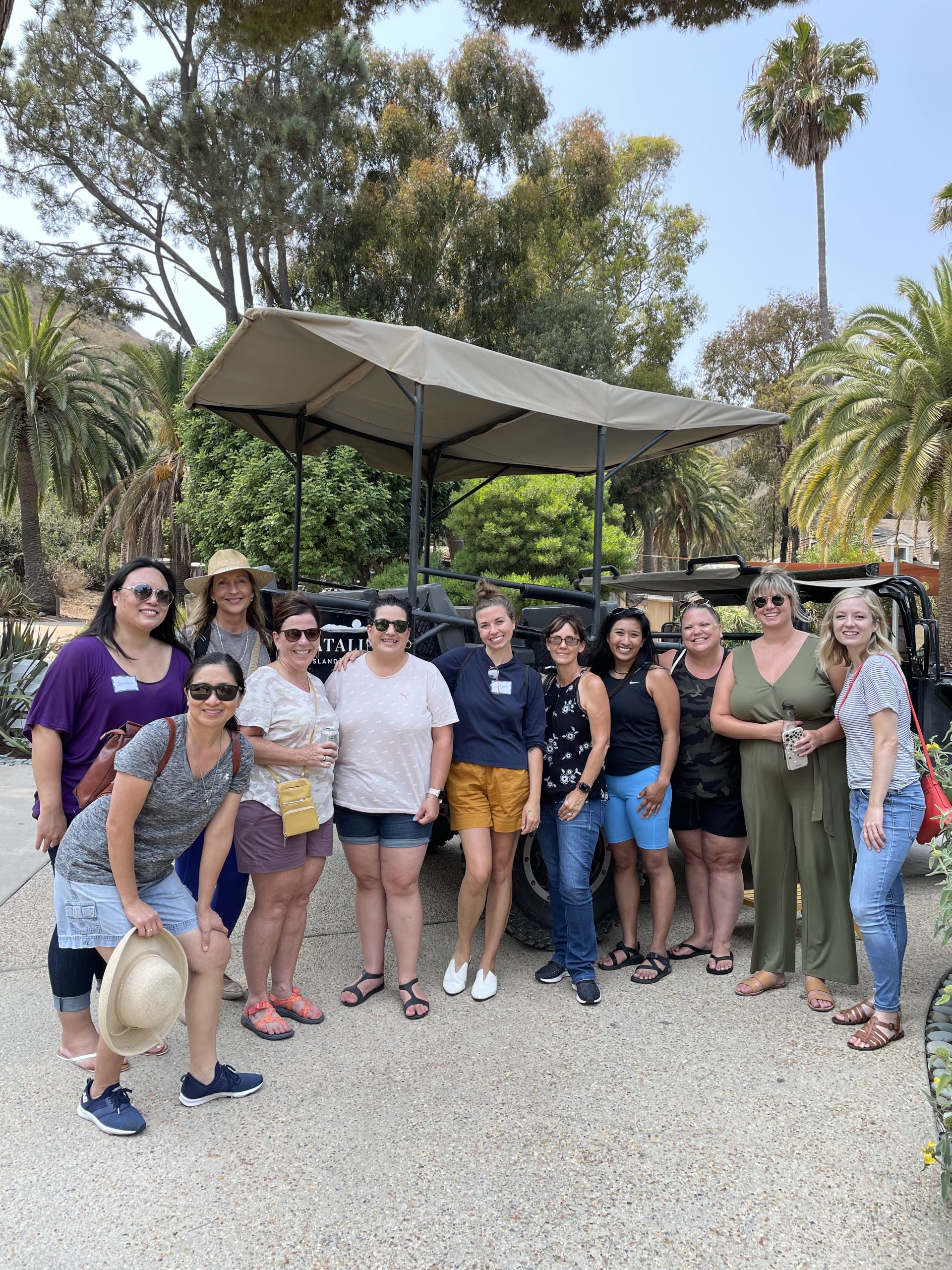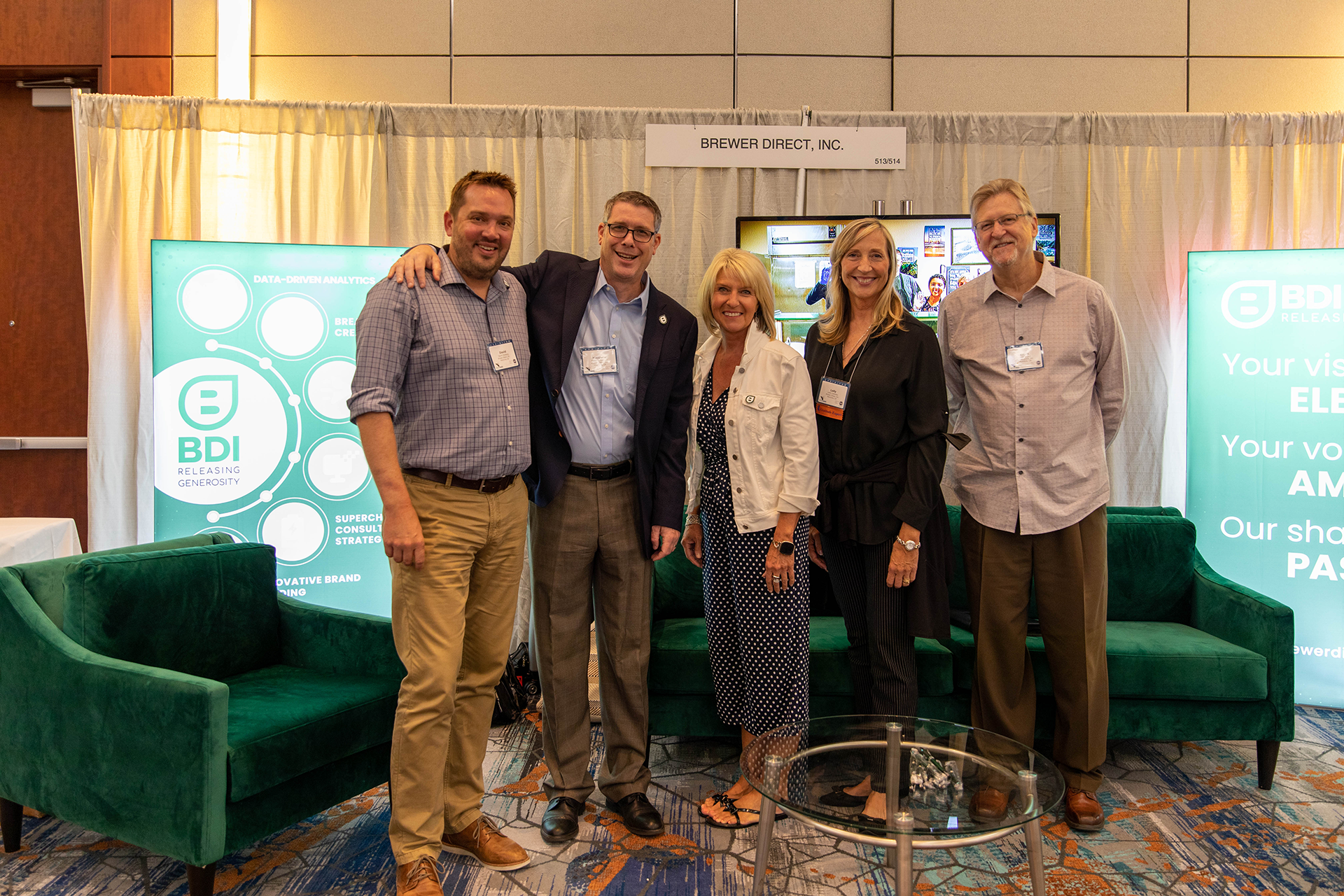 Vision & Values
Releasing Generosity… Together!
At its core, nonprofit fundraising is about relationships – connecting donors' hearts to great causes. By building these relationships, we can release generosity that impacts our world! This work is a vital ministry, supported by our core values:
Integrity: We do what we say and say what we mean.
Passion: We care deeply about the causes we serve.
Excellence: We are committed to innovation and impact.
Benefits at BDI
Releasing Generosity… to YOU!
A career at BDI is more than a job – and our benefits are more than average! We provide a robust compensation package so that you can focus on what really matters… your calling. Here's a snapshot of some of the many benefits our team enjoys:

Health & Wellness
100% coverage of medical, dental and life insurance premiums for full-time employees.
$300 wellness allowance yearly to improve your well-being any way you see fit!
Regularly scheduled wellness activities during work hours, from hikes to coffee hours to "unplugged" time (when no one is allowed to email you!).

Retirement
At BDI, you'll be an employee owner! BDI is 100% employee owned, and our Employee Stock Ownership Plan (ESOP) provides opportunities to directly benefit from the increasing value of the company.
401(k) plan with a 5% match & discretionary profit-sharing contributions.

Work-Life Balance
Choose a work schedule that works for you… You can even take Friday afternoons off!
Receive a paid, 30-minute grace period for every workday. (That means full-time employees work 37.5 hours in a week but are paid for 40!)Work remotely from home, in the office or from anywhere in the country!
WFH reimbursements: We'll pay for you to set up your home office – and reimburse you monthly for your cell phone and internet.

Releasing Generosity
Opportunities to give back to our communities through volunteering, food and item drives, child sponsorships, company donations and more!

Generous Paid Time Off
There's more to life than work… and we want you to get out there and enjoy it!
Employees can earn up to 4 weeks of vacation time per year (based on tenure) – plus receive additional PTO for jury duty, bereavement, sick time, volunteering and more!

Professional Growth
& Development
Tuition reimbursement up to $2,000 per year for eligible programs. Yearly individual training & travel budget to attend industry conferences.
Annual company retreat & collaboration days to get away and brainstorm solutions to help your team work smarter.
Intra-office mentorship opportunities. Hear what employees are saying…
"I love working at BDI because I get to participate in our clients' work in furthering God's kingdom and helping the less fortunate and downtrodden. The culture at the agency keeps me passionate about what I do day in and day out. And the leadership team treats all of us here like family. I just love it!"
Peter Lee | Sr. Account Specialist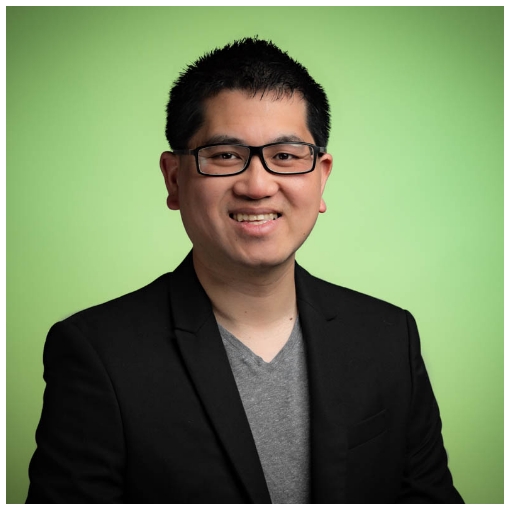 Hear what employees are saying…
"BDI has great benefits, flexibility and a positive working environment. I love being part of an agency that is dedicated to a better future for us as employees, for our clients and for those our clients serve."
Andrea Mills | Proofreader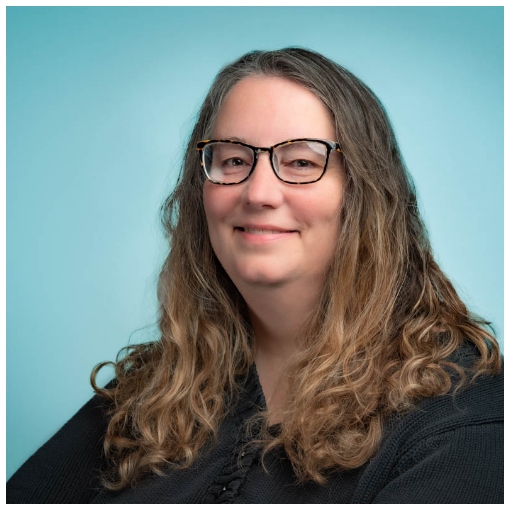 Hear what employees are saying…
"Working at BDI has helped me grow professionally and as a person. I have more empathy toward others, and I take great satisfaction from the impact we make in the world every day."
Justine Morales | Sr. Digital Implementation Specialist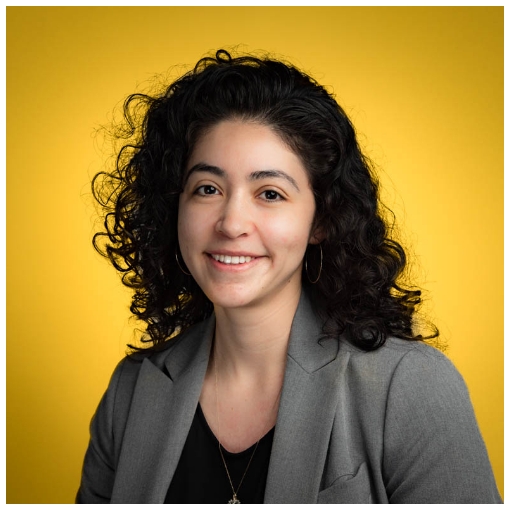 Hear what employees are saying…
"I love being part of a team that truly listens and collaborates. At BDI, we have a culture of appreciation, valuing what each employee brings to the agency and how we work in unison to help our clients. And we have fun doing this together!"
Angella Hubbert | Director of Data Management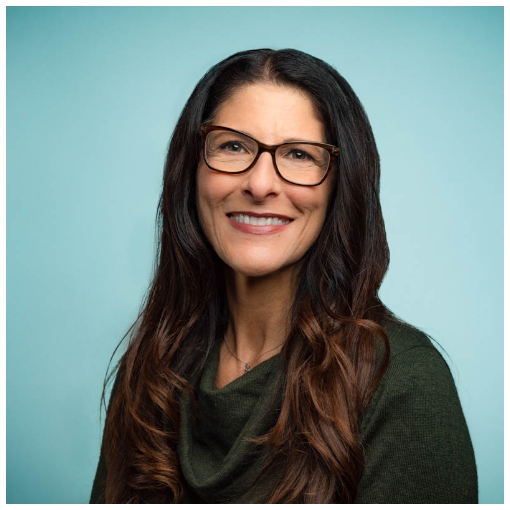 Current Job Openings
Creative: Senior Writer, Regional & National Accounts
Department:
Report to:
Salary range:
Creative
Allison Myrick, Associate Creative Director
$50-100k per year
Full-time
40 hours / week (Exempt)
The Senior Writer works closely with the Creative team to create compelling copy and other agency-produced projects. May be called upon to assist the Senior Vice President, Creative and Associate Creative Director on specific projects or given projects to take lead on from conception to completion. This includes projects for agency clients as well as corporate jobs and special projects. Will be involved in the development of client campaigns, including creative brainstorming, writing, working with designers and presentation to other agency teams. Does intensive client customization and works with other Creative team members to ensure client mandatories are reflected correctly in copy for campaigns. Will collect Resource from clients both during on-site visits and by phone, including testimony features, director comments, accompanying articles, etc. Acts as a sounding board for SVP Creative and Associate Creative Director and takes on any assignments and/or roles, as needed, to allow them more time for strategy and creative development.
Essential Duties and Responsibilities
Writes copy related to client campaigns, as assigned; may include direct mail, newsletters, digital, PR, thank you letters, collateral, social media, or special projects, including major rewrites and client-requested revisions
Completes intensive client customization, ensuring that client mandatories are correctly and successfully utilized in copy for each client campaign
Collaborates with the design team to provide input and direction on imagery and layout to help create cohesive, strategic campaigns. May review concepts in copy and in art, and makes any requested changes as needed
Collects resource from clients during video calls. May occasionally require traveling to clients' locations for on-site visits. Will incorporate interview resource into appeals, newsletters, etc. Will maintain a professional and "client-sensitive" relationship with clients. Will often inform the Creative and Client Services teams about nuances of clients' communication needs and/or customization requirements
May be required to meet with clients (either in person, or primarily via phone) for the purpose of discussing creative needs or to conduct an interview with an Executive Director to get resources for a specific campaign
As requested, contributes to SWIPE meetings (presenting new/interesting ideas for direct mail and digital campaigns)
Attends Creative Brainstorming Meetings (in-person or by teleconference) and contributes to pitches for new campaigns
May attend and represent the Senior Vice President, Creative, Associate Creative Director, and/or Creative Team at any agency meeting
Collaborates with and/or assists the Senior Vice President, Creative or Associate Creative Director on any projects, as requested. Other related duties and responsibilities may be assigned and communicated
Assists and engages in strategy development for all client campaigns. Reviews client results, and also studies and analyzes both in-house and industry best practices for successful direct marketing strategy as it affects creative development
Communication Skills: Excellent writing skills are obviously a must. Must have experience in and knowledge of nonprofit fundraising, marketing, and advertising via direct mail, digital and other written mediums. Strong analytical and critical thinking skills to analyze and interpret strategic and creative ideas are required. Must be a strong verbal communicator, presenting ideas and/or opinions on both strategic and creative direction of projects and campaigns, as well as the agency as a whole
Relationship Building: Must have the ability to successfully interact with a wide variety of personalities both within the agency and with clients, at all professional levels. At times while collecting interview resource, you will be the "face" of the agency and need to conduct yourself in a client-sensitive, professional manner that further promotes the agency's core values and business practices… deferring to Client Services' efforts in building those relationships
Reasoning Skills: Must include ability to define problems, collect data, establish facts, and draw valid conclusions. Must be an excellent multi-tasker and show strong leadership skills. Quick and efficient responses via email regarding questions, concerns or concepts is key in this position. Will be expected to exercise judgment and discretion in determining objectives and approaches to writing projects and campaigns
Computer Skills: Includes an intermediate level and the use and knowledge of integrated computer systems and business-related software such as Microsoft Office including Outlook, Chrome (preferred web browser), as well as Google Drive (Docs, Spreadsheets, Slides) and Proof HQ/Adobe Workfront
Decision Making: Includes an ability to make decisions about complex objectives and answer questions from proofreading team and other teams as well. Participates in decisions about the process and daily operations of the proofreading team
Organization Skills: Organization is a must in this position. Requires strong organizational skills and the ability to multitask, prioritize and focus on multiple projects and assignments
Educational Requirements and Qualifications
Bachelor's Degree preferred, preferably in English, Journalism, Public Relations, Advertising, or related field
Five years of professional experience in fundraising, marketing, communications, or a related field
Experience with nonprofit organizations and knowledge of fundraising campaigns. Must have experience and proficiency in writing for multiple channels – direct mail, email marketing, paid digital media, alternative, outdoor media and more
Professional services office environment – standard office, telecommuting, client onsite visits
A Senior Writer will be required to work in the following environments: Standard Office, Telecommuting, Client Onsite Visits
If remote (working outside the Los Angeles area), will be expected to visit the Monrovia office as requested (four or more times each year)
Client Service: Account Specialist
Department:
Report to:
Salary range:
Client Service
TBD
$40-70k per year
Full-time
40 hours / week (Non-Exempt)
The role of the Account Specialist is to provide exceptional support for the management of new and existing clients, to ensure client satisfaction through superior service, and to encourage account growth through careful relationship and project stewardship. The Account Specialist will report to and work directly with the Account Strategist to establish and cultivate the business relationship; gain and maintain a high level of understanding of the client's service area, unique positioning, overall objectives, and requirements; and assist in the execution of a uniquely tailored direct marketing program. The Account Specialist will interact with clients to respond to inquiries, to provide program and product updates and marketing and communications updates, as well as campaign, technical, and other account-related support. The Account Specialist may also serve as project lead/subject matter expert on agency special projects – which may require advanced-level database work, digital asset/resource management, marketing and/or public relations tasks, or event coordination, as assigned.
Essential Duties and Responsibilities
Partners with Account Strategist to attend to, meet, and surpass expectations for the account needs of assigned clients
Demonstrates strong agency knowledge of clients and services as well as agency systems and processes for effective communication between creative, production (print and digital), and administrative teams
Effectively set up accounts, open projects, build briefs, enter client campaign participation, and fulfill CRM billing requirements in Microsoft Dynamics
Participates in the pre-creative and tactical process for the creative development of direct mail packages
Navigates and performs assigned projects within the company's e-Tools (project management systems and creative proofing programs/applications)
Serves as a support contact for issues or activities that a client may encounter. Works and interfaces with various internal departments as needed. Serves on a strategic task force as may be determined
Keeps team and supervisor informed of project status and needs. Adheres to project deadlines
Attends client meetings via telephone or on-site. Occasional travel. Supports the Strategist with material prep as may be requested
Initiates follow-up and preparation of materials following tele-conferences and on-site strategy visits. Works with the Strategist to draft and distribute conference reports
Coordinates and performs client service administrative tasks related to assigned clients and projects
Attends and participates in internal client status meetings. As requested, prepares conference reports and follows up on action items
Presents in client status meetings as required to update the entire client service team on special project/task force progress
Participates in trade shows/conferences, as may be required, by representing BDI and sharing information on company services
Manages special projects or assignments as required
Other team and client support as necessary
Relationship Building: Must be friendly, trustworthy, knowledgeable, and professional. Must demonstrate ability to establish and develop relationships with prospects and serve as an ambassador of BDI. Positive attitude, good team player
Communication Skills: Must demonstrate an advanced ability to read, analyze, and interpret agency documents, and respond effectively to inquiries. Must demonstrate good grammar, punctuation, and proofreading skills. The position requires regular contact both inside and outside the agency
Reasoning Skills: Must demonstrate ability to define problems, collect data, interpret, and understand data and analyses, establish facts, and draw valid conclusions. Must be extremely efficient, organized, process-oriented, resourceful
Computer Skills: Must demonstrate proficiency in the use and knowledge of integrated computer systems and business-related software such as Microsoft Office: Word, Excel, PowerPoint, Outlook, Workfront, and Dynamics and quickly learn, understand, and seamlessly implement the operation of the agency's e-Tools
Excel Skills: The Account Specialist must be able to pass both the intermediate and advanced Excel assessment – demonstrating proficient formula use, an understanding of the questions data can answer, and the ability to read data within a spreadsheet. In addition to handling the formulas, the Account Specialist should also know how to debug them, work-around them, use shortcuts, customize, audit them, and use the formulas appropriately to pursue the answers the team is requiring
Decision Making and Problem Solving: Must demonstrate strong decision-making, problem-solving, and critical-thinking skills. Must be proactive, self-motivated, and able to take initiative, focus, and prioritize tasks
Attention to Detail: Must pay close attention to detail and demonstrate excellent follow-through
Must be punctual, flexible, and able to function well in a fast-paced environment and meet deadlines
Educational Requirements and Qualifications
Bachelor's degree ideally in analytics, marketing, business, or communications.
Ideally, two or more years' experience in database management, print production, account service, project work, media, or creative/traffic departments in a marketing agency environment.
Professional services office environment.
Professional services office environment
Find your ideal job here
BDI provides equal employment opportunities to all employees and applicants for employment and prohibits discrimination and harassment of any type without regard to race, color, religion, age, sex, national origin, disability status, genetics, protected veteran status, sexual orientation, gender identity or expression, or any other characteristic protected by federal, state or local laws.
This policy applies to all terms and conditions of employment, including recruiting, hiring, placement, promotion, termination, layoff, recall, transfer, leaves of absence, compensation and training.
Ready to Apply? Start Here.
Join our talented community To apply for a position, email your resume and cover letter to our People & Culture Department at peopleandculture@bdiagency.com. No phone calls, please.