Inspire: Fundraising Tips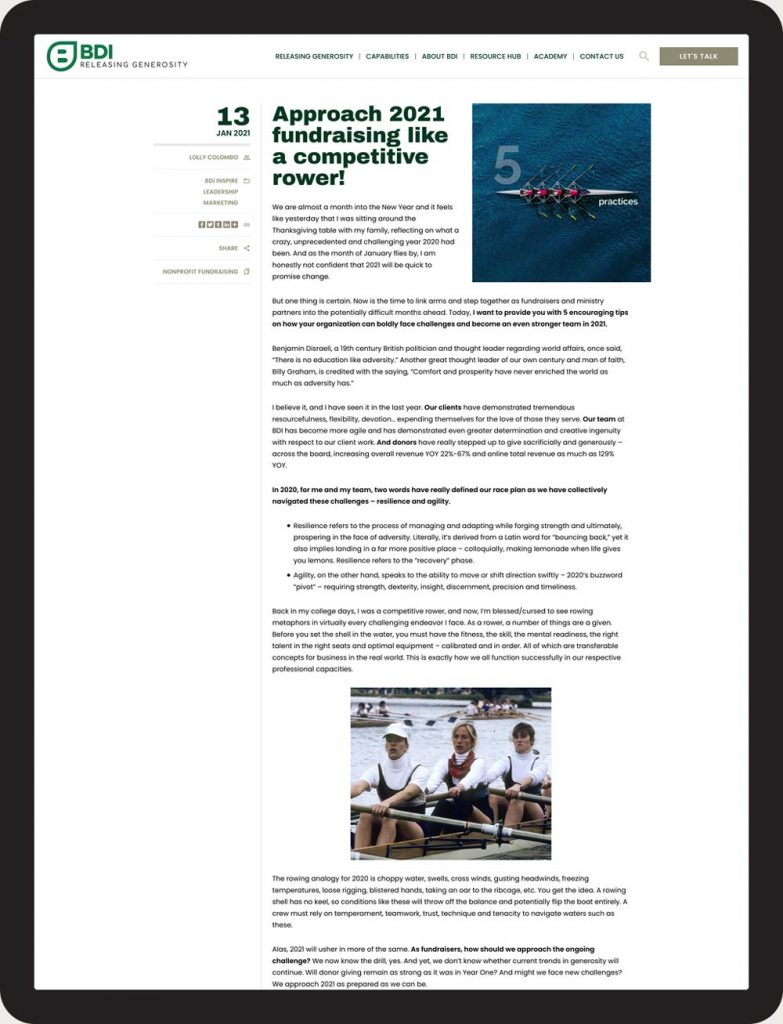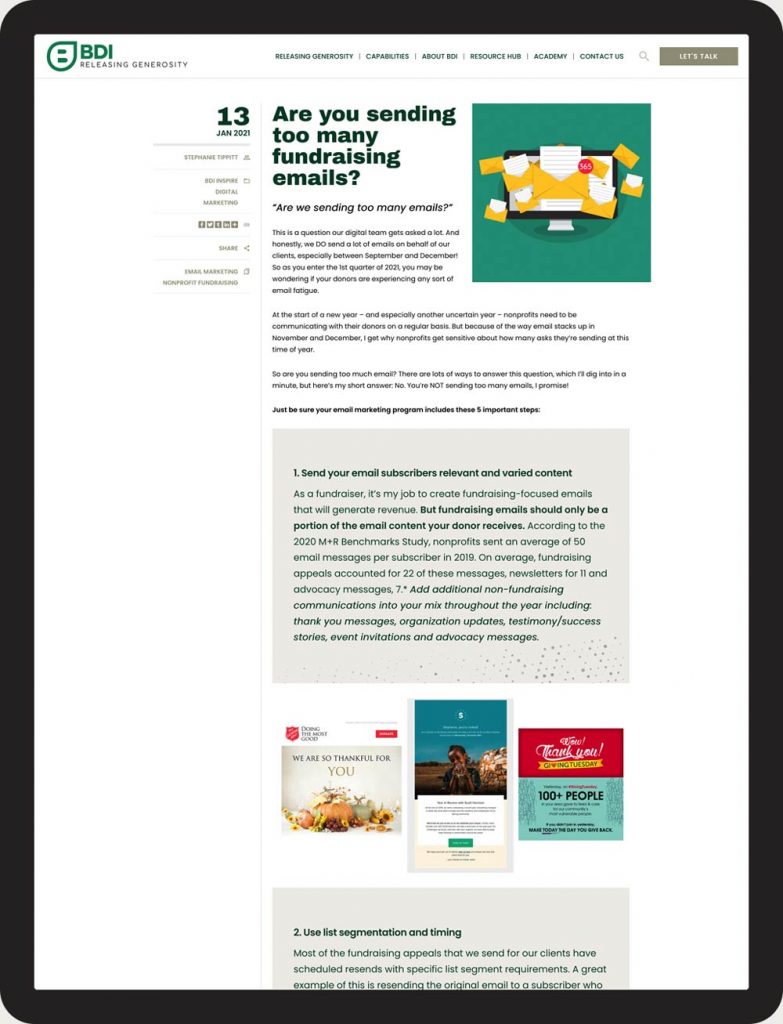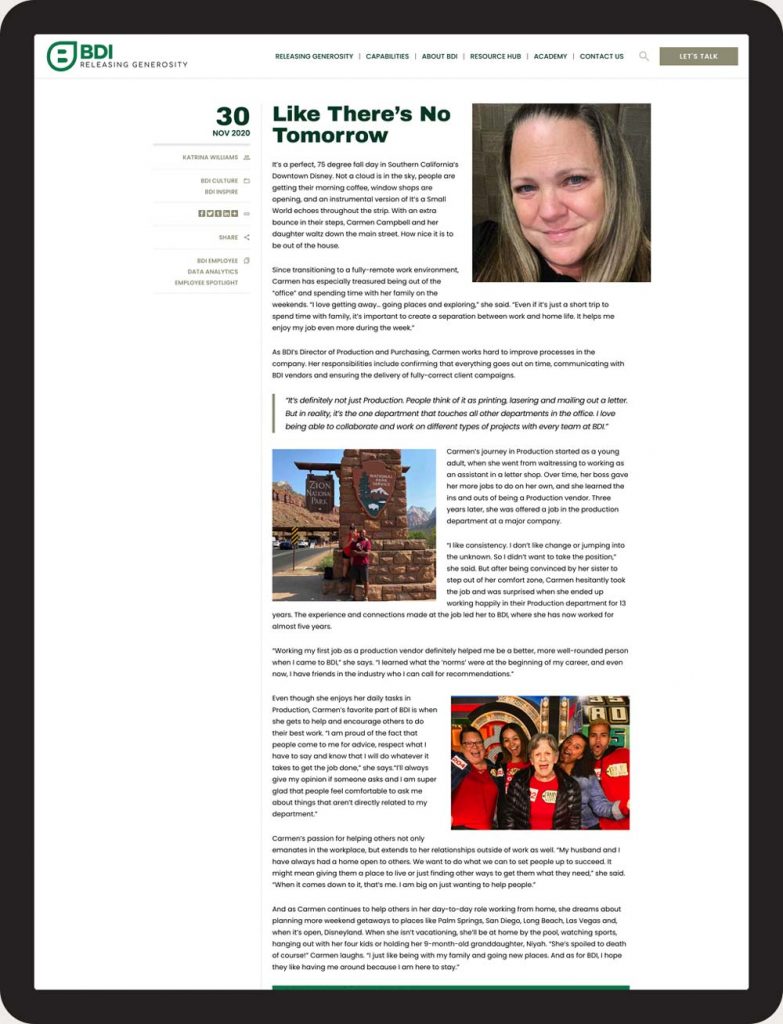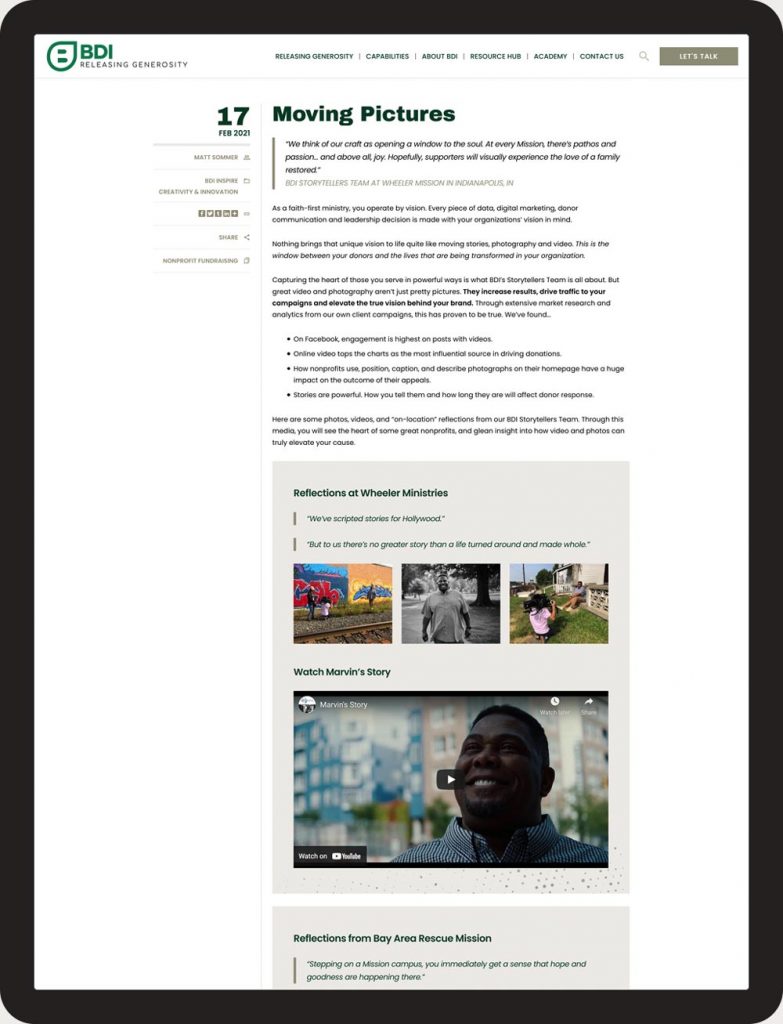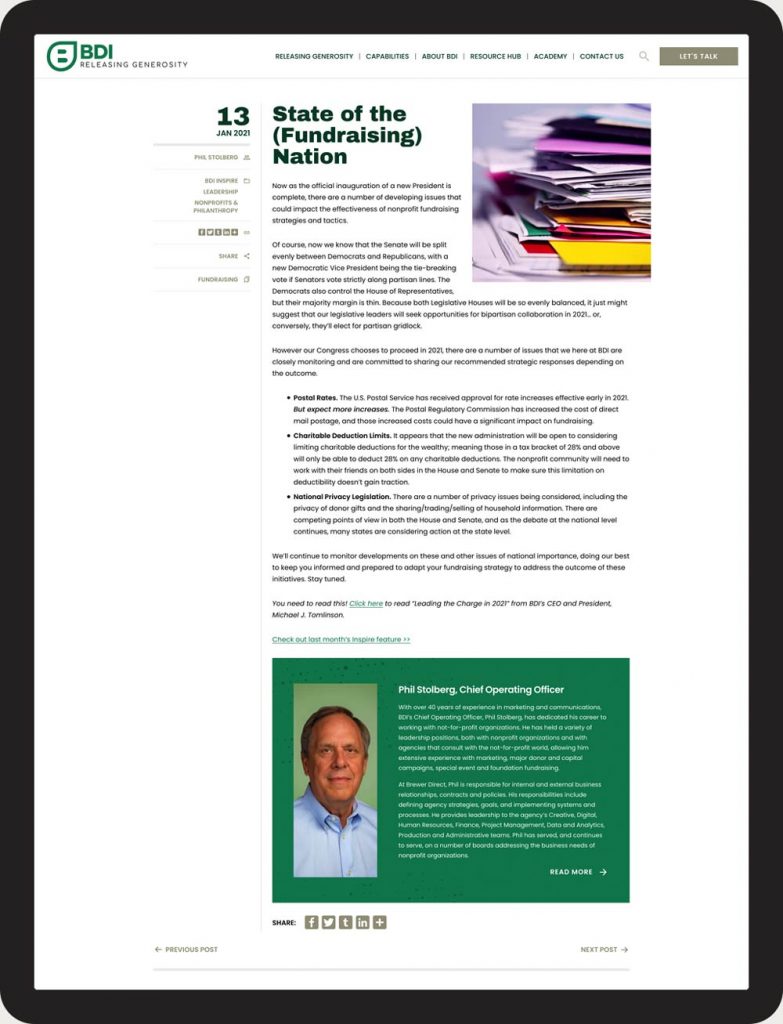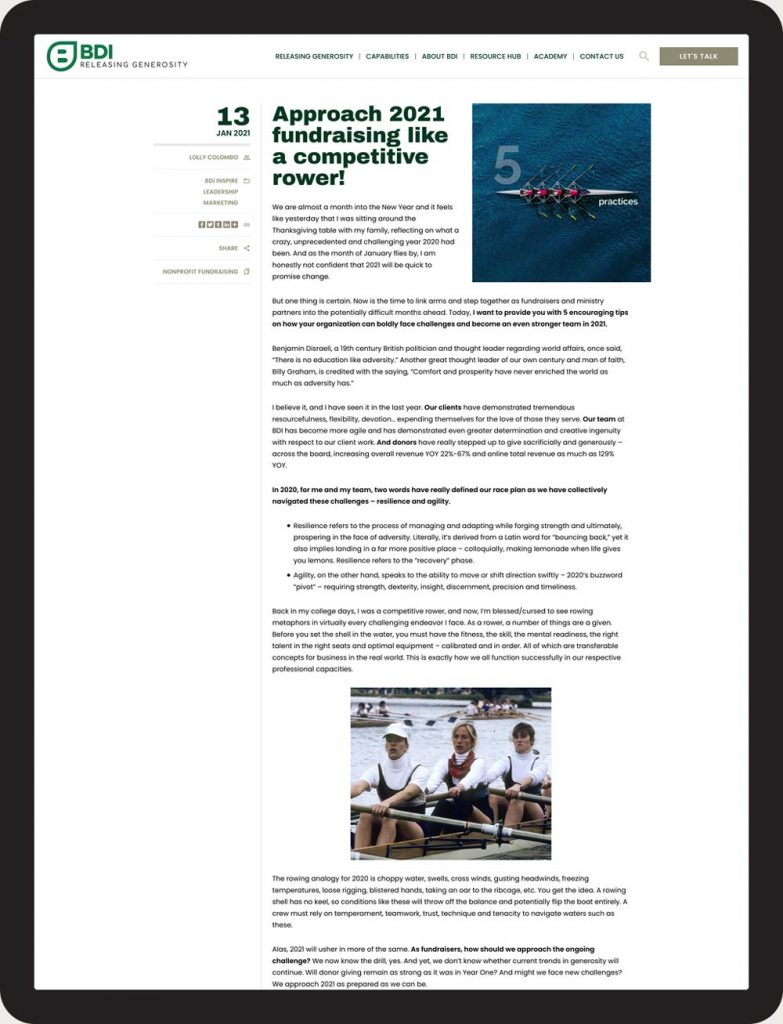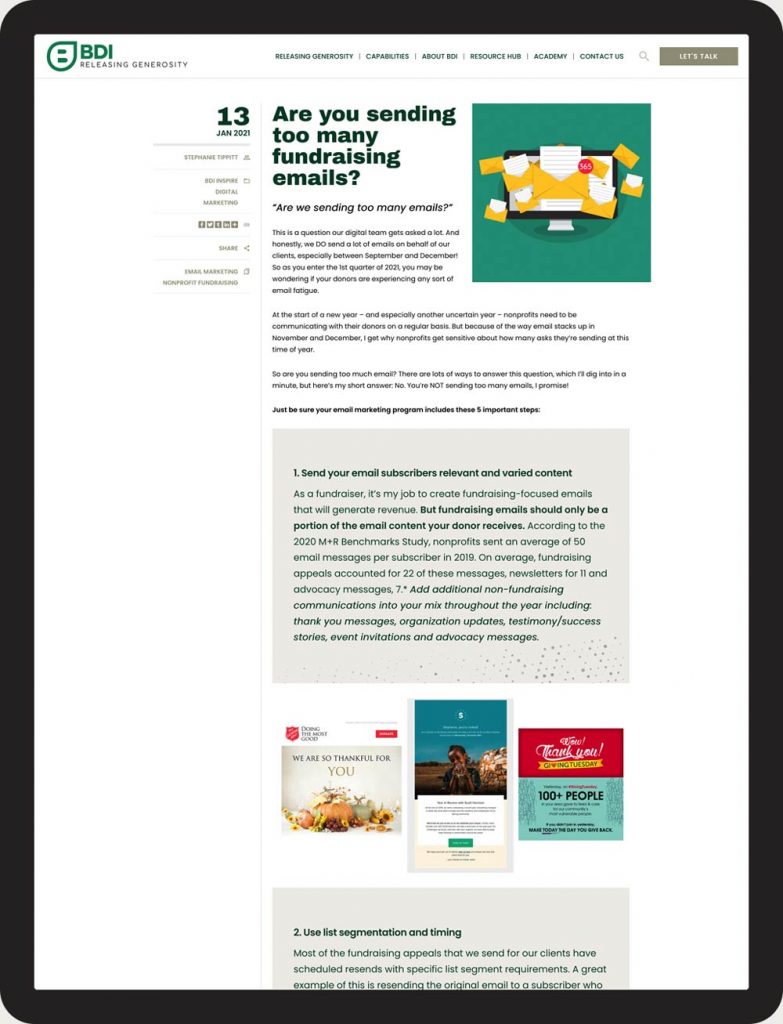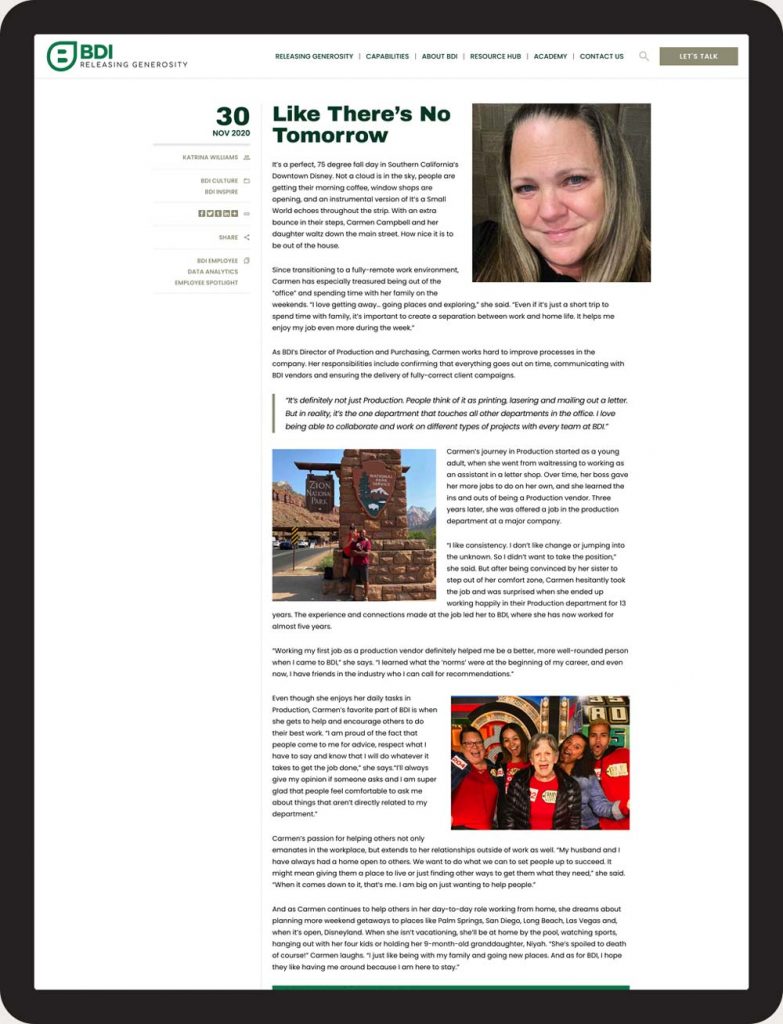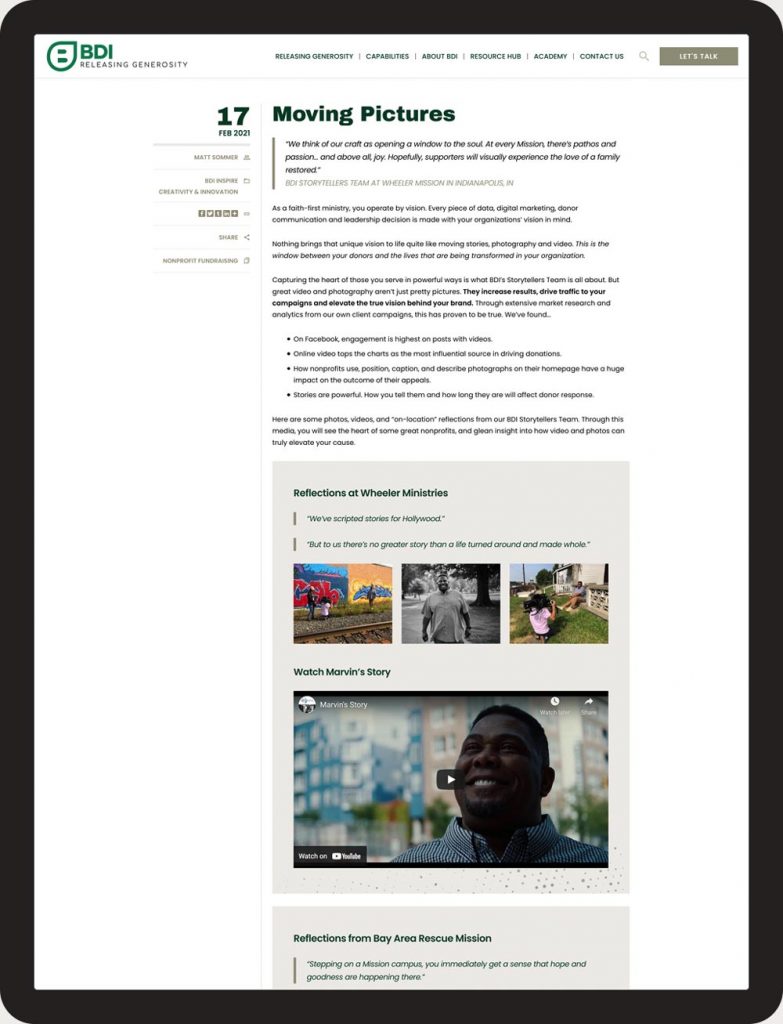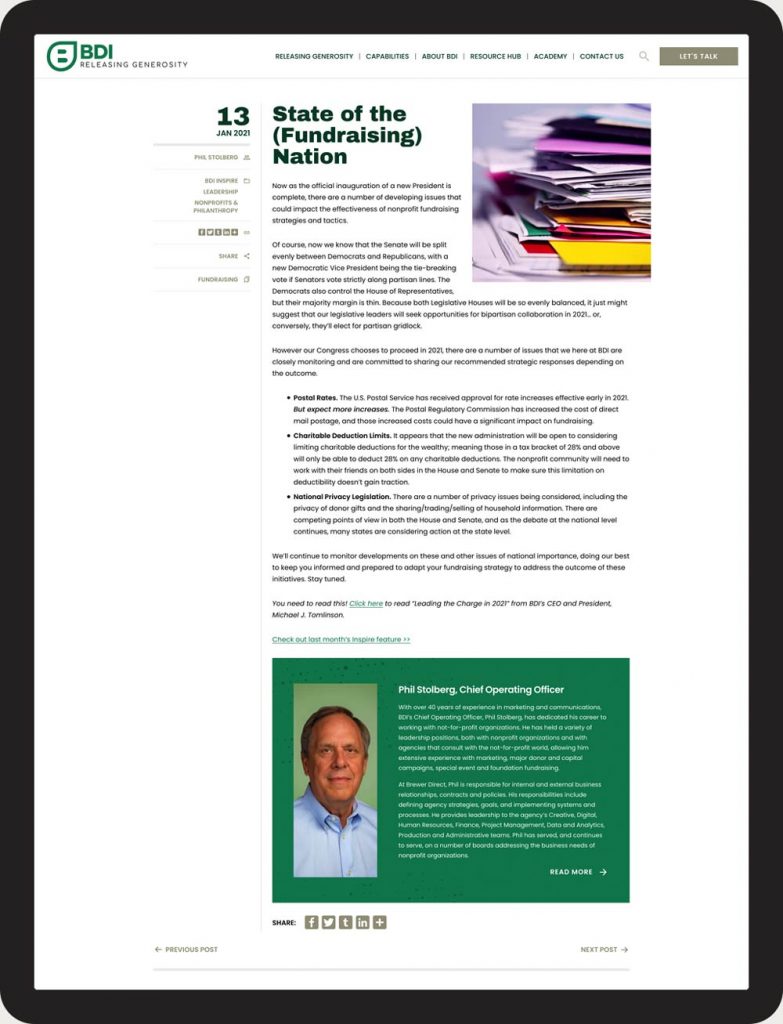 Don't miss an issue of Inspire!
BDI's Thought Leaders are constantly exploring new trends and research in philanthropy, marketing and the nonprofit fundraising industry. We want to equip you with cutting-edge insights and valuable strategies that can help expand your vision, elevate your mission and foster funds for your organization.
Sign up for our monthly Inspire newsletter to get the fuel that will help boost you to the next level. Check out our Inspire and Quick Shot newsletters today!