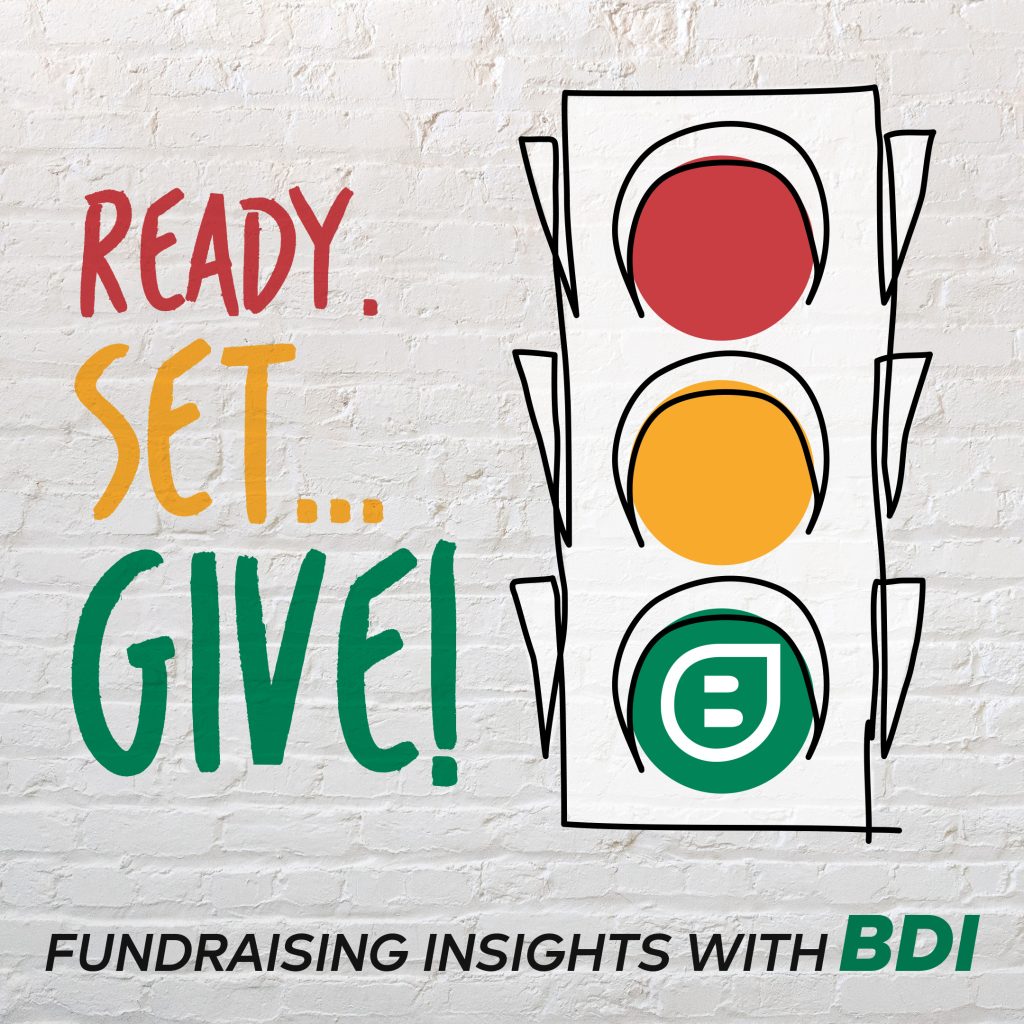 Essential Listening – BDI Podcasts
We're ready to talk… about fundraising, philanthropy and releasing generosity from donors' hearts to fuel good work at YOUR organization!

Our BDI podcasts are essential listening for all the world-changers and difference-makers leading the charge at every level of their nonprofit organizations.
---
Ready. Set… Give!
Fundraising Insights with BDI
Ready to make a life-changing impact
Set to learn new ways to inspire generosity
Give your donors exciting ways to respond!
People want to give… they just might not realize it yet! That's where innovative fundraisers like YOU come in to inspire and ignite their caring, compassionate hearts.
But for nonprofit fundraisers, what does that look like practically?
"Ready Set Give!" helps you turn on the green light of giving! Get ready to strengthen your strategy… Set new sources of generosity in motion… and rally your community of supporters to GIVE!
Subscribe to "Ready. Set. Give!"