Part 2: A Legacy of Generosity – BDI and Beyond
In 2003, Randy Brewer was at a crossroads in his life.
He was unemployed, and trying to suss out his next steps. With his years of agency experience and expertise working with Rescue Missions, he wondered if his best path forward was working as a Director of Development… or starting his own agency.
At that time, he was leading with a big goal that he had for his life: to be able to retire at age 50, or in 2011, so that he could spend his days criss-crossing the globe and pursuing passion projects like promoting musicians and bands. He wanted to be able to spend months at a time in the place he loved so much: Japan.
But he was also ready to slow down the demanding pace of his life. In his first book, Finding My Voice, he recounts it this way: "The absence of work, which was my identity, forced me to examine a lot of issues… I found myself actually wanting to slow down. I didn't want to go as fast as I could. I explored the lower, slower gears."
So when he faced the decision about his next step in life, he gathered together a ground of trusted advisors and laid out all these considerations. And what he received in return was the overwhelming encouragement and support that he should start his own agency.
In April 2004, Brewer Direct was born.
Initially, Randy had a plan to keep Brewer Direct very focused. He wanted to work with a handful of clients and offer them high-touch service and all the customization they wanted into their direct mail fundraising appeals. He wanted to create an environment where the answer was always an enthusiastic, "Yes!"
He didn't want Brewer Direct to be corporate. He wanted to make decisions based on the benefit for his clients and his team, not because it would add to the company's bottom line.
But even beyond that, he didn't want Brewer Direct to feel corporate, either. He wanted to create an environment that promoted people over profit. He wanted the team to have a work-life balance that made sense. And he wanted to produce great results for clients so that they could say "yes" to the people who came to their front door needing help.
As Randy himself wrote, "We've chosen a focus: Growing the company by growing its people. But neither growing the company nor growing its people will happen without new investments, new decisions and intentional action."
In 2012, Randy wrote up a covenant between himself and the BDI Team that spoke of his vision for the company:
Keep us focused on the real outcomes of our work – working hard to achieve results that help more people find hope.
Pursue a flat, collaborative business model – reducing any hierarchies that stifle communication and quick action so that we work better alongside one another.
Encourage shared decision-making – spending less time determining who should make the decision and more time investing in our work and growth.
Champion wellness (happy people!) – acknowledging that it's often challenging to separate personal and professional lives, and supporting each team member's path to well being.
Invest in your personal and professional (and strengths-based!) growth – encouraging each team member's personal and professional growth for future success.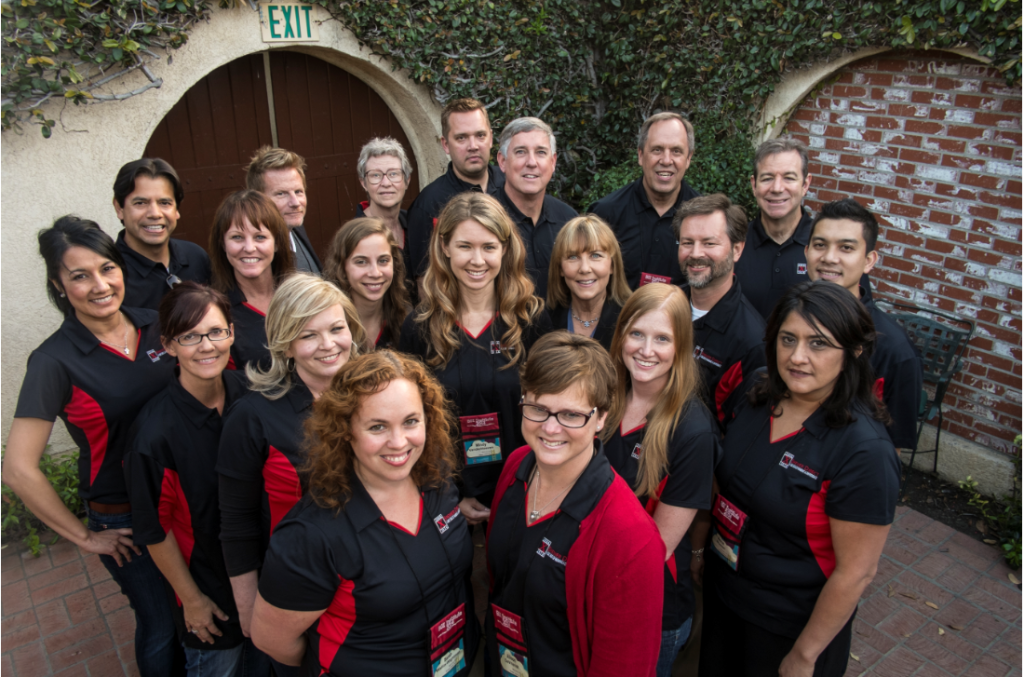 Being able to build Brewer Direct with these principles at its core was important to Randy. He wanted a work environment that reflected his own core beliefs about the value of people as precious, unique individuals who are created by God.
The more he emphasized the people, the more valuable the company became. And the more valuable the company became, the more impact it had. And that got Randy really excited because it aligned with another of his deeply held core beliefs in life.
"When we open our hearts, let go of what is in our hands, and remember that our lives, talents and our treasures belong to God and are simply on loan to us, we are ready to experience the blessings of generosity." – Randy Brewer, in his second book, Releasing Generosity.
Randy was excited that Brewer Direct's growing impact gave him more to give away. He saw generosity as the ultimate expression of love. He put it this way: "We are what we love, and our habits both follow and form our hearts. I love giving, and giving is continuing to transform me."
Anyone who knew Randy experienced his epic generosity at some point. He felt blessed by God, and wanted to share that abundance with everyone in his life. Even during leaner times in his life personally, he still made generosity a priority.
Then, in 2012, Randy was diagnosed with a rare throat cancer, adenoid cystic carcinoma. He was told that his trachea and larynx would have to be removed… and that he would never speak again.
He received a complex and life-saving surgery that removed the cancer from his throat, and rebuilt his trachea and larynx from scratch. For days, he waited in silence for his voice to return, praying that it would. And that was when everything that Randy believed – about God, about himself, about the way he wanted to live, even about Brewer Direct – shifted.
Years before, he'd wanted to retire at 50 so he could criss-cross the globe, having fun and living free. But after his surgery, his goal of retirement by age 50 became all about traveling the globe to help as many people as he could. He'd always felt God had blessed him richly – and now he saw that blessing as an even bigger opportunity to give back.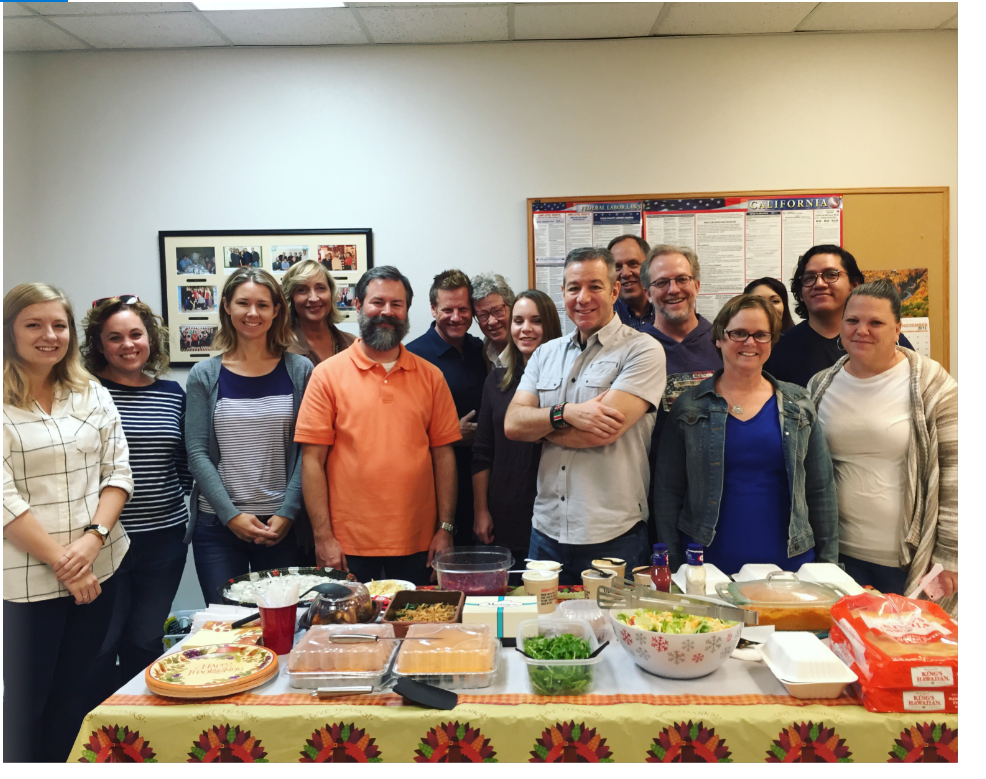 Randy's voice did return. After his surgery, his voice wasn't the same… but neither was Randy. He made a new commitment to grow Brewer Direct and focus on working with faith-first organizations to help them fulfill their missions. And he was ready to embrace ministry opportunities beyond Brewer Direct, too.
In the years that followed his surgery, Brewer Direct grew steadily. Randy also began dedicating more time, energy and generosity to ministry opportunities. As he writes in Finding My Voice, "I began to receive invitations to go places around the world. But I don't think they were mere happenstance. I jokingly call God the great travel agent, because who could arrange these visits besides him?'"
Accepting these invitations took Randy around the world, like he'd always dreamed – to Kenya, Rwanda, Indonesia – and he had the chance to share his testimony of God's grace in his life, even in the face of being told he'd never speak again. He also experienced God's spirit powerfully moving in the places he visited, especially through music – and it showed him that while most of the world had forgotten these far-flung places, God certainly hasn't.
By 2016, Randy felt the Spirit moving him powerfully to follow these ministry opportunities. He knew that to follow this leading, he would need to start slowly transitioning out of Brewer Direct and began taking the steps to do so. He did so confidently, knowing that his Team was behind him and ready to step into any void his absence left. And with each step he took away from the agency, the Brewer Team proved daily that they were more than capable of carrying on – which gave Randy more confidence to follow God's leading into the new ministry.
And then, a huge blow struck: Randy was diagnosed with lung cancer. A non-operable, very aggressive cancer. The diagnosis was terminal.
Randy found himself at another crossroads – he knew he didn't have the energy to continue leading Brewer Direct and traveling the globe at the same time. With the limited time he had left, Randy wanted to follow his passion and "pay attention to his children across the world." But he didn't want to sell Brewer Direct, knowing that whoever bought it could alter the heart and soul of the company. He wanted those covenants that he'd written for the BDI Team so long ago to remain… even after he was no longer there.
He considered shutting down Brewer Direct – but what stopped him was the BDI Team. They'd shown that they were not only capable of carrying on the day-to-day business of the agency without him, but also, his vision for Brewer Direct.
And so, after considering dozens of options, in 2018, Randy sold Brewer Direct… to the BDI Team. The company officially became an ESOP (Employee Stock Ownership Plan) and was left in the hands of the people that Randy trusted most.
At the same time, Randy knew that Brewer Direct needed a bold, visionary leader for its future success. So he gathered his group of trusted advisors – some of the same people he'd gathered when he was deciding whether to start Brewer Direct – and made plans to hire a new CEO/President.
In 2018, the national search for Brewer Direct's new leader/CEO was launched. Under Randy's guidance, an internal BDI committee searched for a like-minded and experienced executive to guide BDI boldly forward. After a long and arduous search and interview process, Michael Tomlinson (better known as MT) became the new CEO of BDI in early 2019.
As MT stepped into leadership as BDI's CEO, then CEO/President, Randy remained on BDI's Board of Directors as Board Chair in order to ensure the agency was continuing to thrive under new leadership and continuing its vision and values. After two years, Randy confidently handed the baton and Board Chair role to Director John Reynolds, expressing his deep gratitude for BDI's growth, management and expanded impact since he'd stepped down as leader of the agency.
With a new CEO/President leading the agency and the sale of Brewer Direct to its employees as an ESOP, Randy was able to create the Randy W. Brewer Foundation and continue his generous work across the globe, all the way up until his passing in May 2021.
Today, the BDI Team is continuing the work that Randy started. They're passionate about their work partnering alongside faith-first organizations to release more generosity to help a hurting world. They're buoyed by the covenants that Randy wove into the DNA of Brewer Direct – not just growing their professional lives, but caring for their physical, emotional and spiritual health, too.
And above all, they're keeping BDI from feeling corporate. Because Randy would hate that.