Sliding into his Air Pegasus Nikes, David Stolberg rises each day for an early run through the hills of Duarte. Usually clad in shorts and a t-shirt, he takes every familiar step with an appreciation for this morning routine. But when David's career first started, his life was anything but familiar.
With a post-college gleam in his eye, David's career started when he dove head-first into a sports marketing job at the Nike Headquarters in Portland, OR. He remembers traveling the country, staying in extravagant hotels, and eating dinner with famous athletes. "I was living the dream of a person in their early 20s," he remembers.
In January 2008, David and his family set off on a mission trip to install freshwater in the Arusha and Moshi villages in Africa. With his position at Nike, David was able to give large sports bags full of equipment to local schools. After serving in the villages, he and his family spent the end of their trip summiting the highest free-standing mountain in the world. "I spent a few months training to climb," he says. "It took 7 days to climb Mt. Kilimanjaro."
During his time in Africa, David's curiosity for a new career began to peak (both literally and figuratively). After 6 years at Nike, he craved a career that would serve a greater purpose. "I was tired of making rich athletes richer and wanted a change," he says. "I had hit the glass ceiling at 26 years old."
David's perseverance and relentless drive during his summit in Africa would soon become skills that he would use back in the U.S. Unaware of what waited for him, David returned to work with a refreshed perspective.
But then, the Great Recession hit.
David was laid off from Nike and forced down a path of unemployment. This was his chance to dive into a career where he could develop personally, while actively working to help the world's hurting people.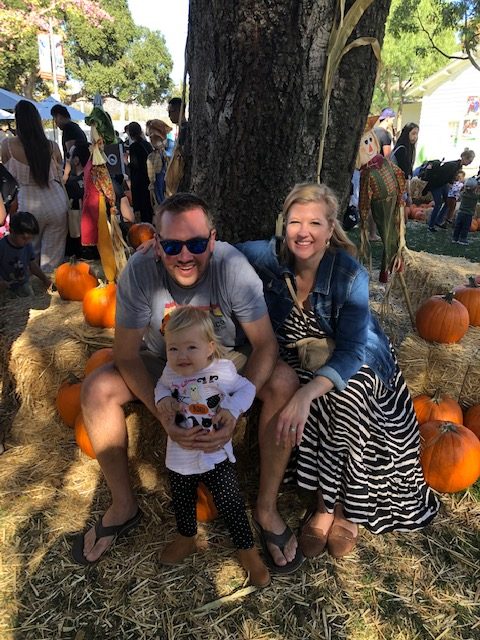 He landed a job on the Rescue Missions team at a marketing company for nonprofit organizations. A few years later, he made the decision to join BDI as a full-time team member… one of the first 10 people at the company. "My first desk in the office was a fold-up card table right by the printer," he says. "I didn't even have a job title at the time – everyone was doing everything."
As BDI expanded, David was able to pave the career path that he never knew he always wanted. "Once I started working at Brewer, I knew I had made the right choice," David says. "It was a whole new world." Now in his 8th year at BDI, David works as an Account Strategist to oversee client tasks, manage portfolios and ensure that campaigns go out successfully.
Outside of work, David is happily married to Amy, his wife of five-and-a-half years. Together they have a three-year-old daughter named Lily and two dogs. As an outdoorsman, David spends time backpacking, camping, hunting and fishing. "I still make sure to run every morning," he says. "I have a golf course and hiking trails behind my house. I don't have much to complain about." He and Amy love to travel and are already dreaming about the places they will go to next.
Even though David's journey to BDI was unexpected, his courage and curiosity have led him down a path of personal fulfillment, giving him a greater purpose in his life and career. With his Nikes on, he's only looking forward now – and who knows what new trails he'll discover next.
Want more? For this month's "Need to Read" from MT and special guest writer Randy Brewer, click here.