Have you ever wondered what it would take for you to run a marathon?
This past year, BDI Office Manager Lori Vernon and BDI Account Specialist Tina Wooton ran down a path of self-discovery and empowerment, which led to them crossing the finish line at the acclaimed LA Marathon in March.
Even though Lori and Tina completed the marathon as friends, coworkers, and encouraging partners for one another, both decided to join this intensive 26.2-mile race through L.A. separately.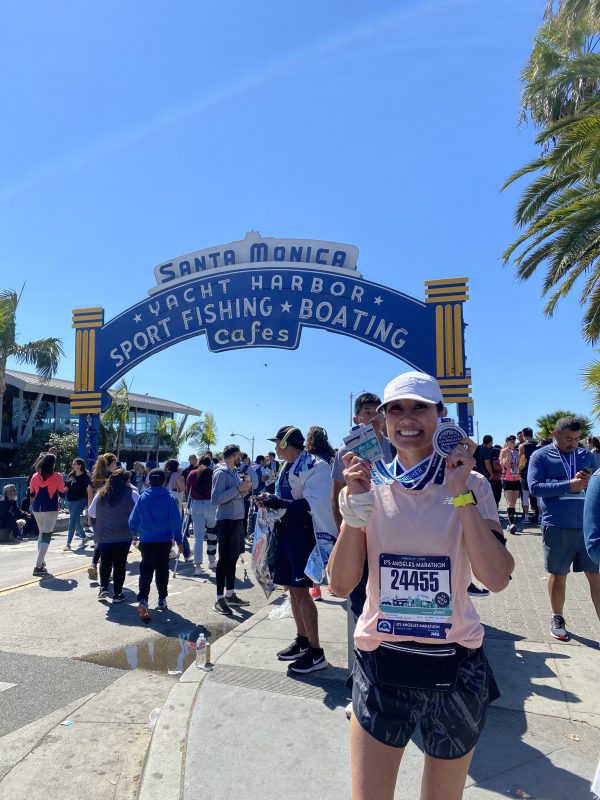 For Lori, her journey started with a joke.
Each night, Lori would go into her daughter's room and ask, "gym in the morning?" They would laugh, knowing that neither of them would be waking up early to exercise. Lori says that as the joke continued, she started to feel God place it on her heart to take herself and her health seriously. She decided to start running as a way to grow stronger, silence the doubting voices in her mind, and develop a deeper spiritual connection.
"I'm more than the lies that I tell myself," Lori says. "I'm worth so much more than the joke, 'gym in the morning.' I am not a joke."
For Tina, her journey started with the desire to expand her boundaries.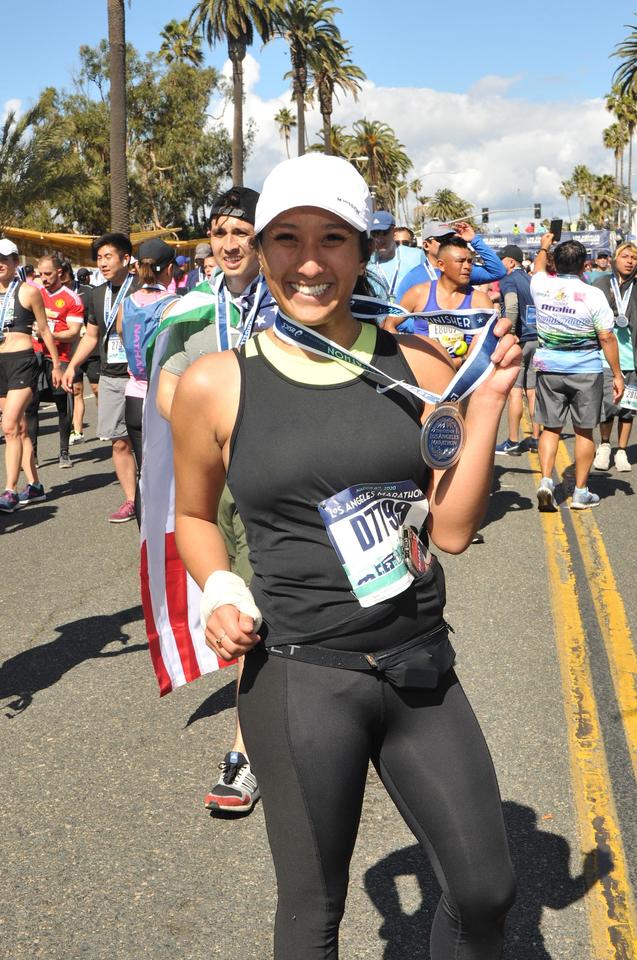 Interested in meeting new people and being more involved with her local community, Tina began considering new clubs and hobbies. Several months after being invited to Pasadena's Dog Haus Running Club, she decided to give running a chance. It didn't take long before she met encouraging friends who inspired her to get even more involved in the running community.
After running the Pasadena Half Marathon in November 2019, both Lori and Tina signed up to run the L.A. Marathon in March. In training for the marathon, they each wrestled with self-doubt, excuses and physical pain.
"I would pray, 'God, give me the strength to wake up and go on my run in the morning,'" Lori says. "I would use my runs to pray, listen to worship music, and block out everything else to have time with God."
As their training continued, both women found running as a way to not only transform themselves physically, but emotionally and spiritually too. It became a time to escape from the business of day-to-day life and to work on themselves. They say they found confidence in themselves and a reliance on God that neither had before.
"It's my time with God to recharge, knowing that there's more outside of myself and more beyond the walls of my home," Tina says. "With the circumstances of the world today, running is keeping me sane."
As BDI team members, Lori and Tina were able to share training tips and encourage one another on a daily basis. Without the support of their family, community, and one another, they both say they wouldn't have been able to follow through with training.
After enduring the uphills and downhills of training, both women completed the L.A. Marathon in under 5 hours and 15 minutes. Moving forward, they plan to continue running as long as they have the physical ability to do so. They hope to be an inspiration to anyone who wants to reach a seemingly impossible goal.
"Even though you may experience pain or something really difficult, God is strengthening you," Lori says. "It carries out in every part of life. Running has shown me that we really can do whatever we set our minds to."
Want more? For this month's "Need to Read" from MT on effectively engaging women donors, click here.