Get to know Ashley Prior
"I love to try new things," says Digital Implementation Specialist Ashley Prior, who will celebrate her first anniversary with BDI in September.
She attributes her pioneer spirit to her grandfather, an entrepreneur who started a family enterprise ‒ a truck brokerage firm ‒ more than 45 years ago.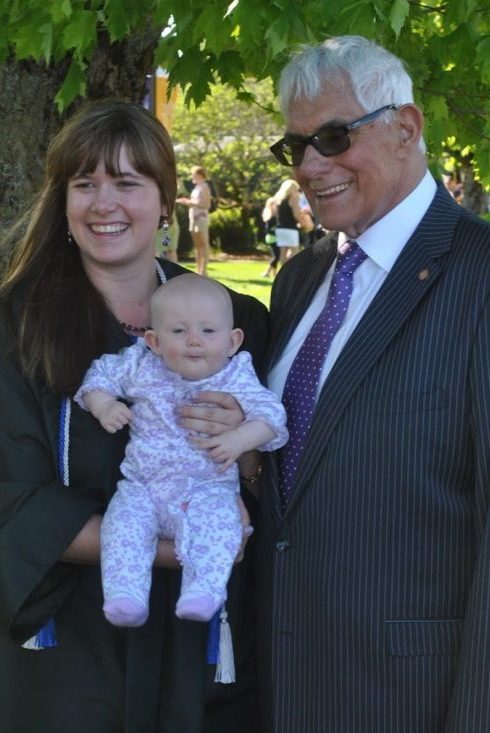 "It was always inspiring to watch him build the business," she says. And she took to heart the secret to success he shared with her and other family members time and again. "He would end every phone call with the words be good, meaning do your best in everything ‒ in your work, in your life and in your contact with other people." Today, it's the motto she lives by.
With a double major in marketing and entrepreneurship herself, Ashley worked for several charitable organizations before she was drawn to BDI by the opportunity to serve with a larger and more resourceful team. Most importantly, she soon found that her coworkers were kindred spirits.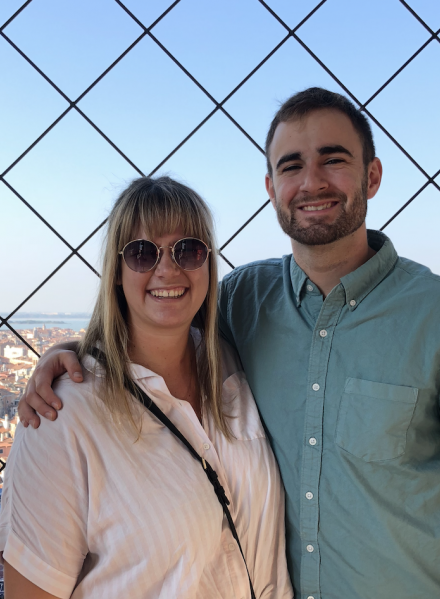 "One of the things I love most about the digital team is that we're really into testing and trying new things and not always doing the same campaign the same way," she says. "I'm working on a lot of new initiatives on the corporate side too, which is really exciting because we're starting everything from scratch." She often repeats to herself her grandfather's mantra as she strives to develop apps and find solutions to meet client needs.
Ashley shares her grandfather's trailblazing nature in her personal life as well. A native of Pasadena, she attended the University of Portland and spent her sophomore year at the school's campus in Austria. That's where she met her husband, Patrick. After graduation, he joined the Army, and the couple moved from Portland to Virginia to Croatia, finally returning home to Pasadena where they purchased a fixer-upper.
"It's an old Craftsman-style bungalow built in the 1940s," she says, "so we spend a lot of time on projects getting it the way we want it."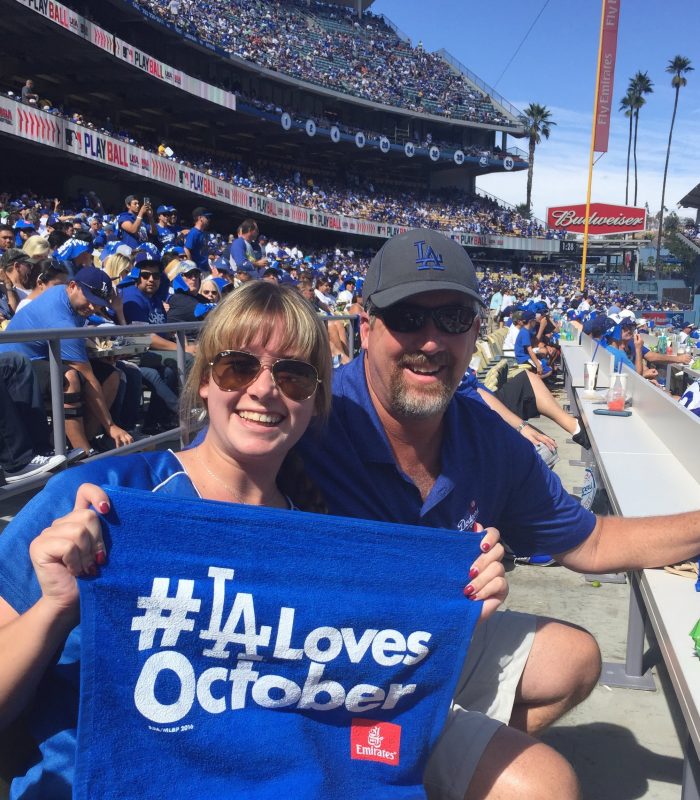 They share the house with Ashley's younger sister Sarah, a civil engineer, which makes for an interesting right brain/left brain dynamic. "I work in writing and marketing and love social media," Ashley says. "Sarah loves math and science and hates what I do. But we get along really well!"
Ashley's home-office assistant is the couple's cat, Franz, named in tribute to her husband's heritage and their love of the region where they met. "Patrick's mother is native German so I'm trying to learn the language as much as I can to keep up with them," she says.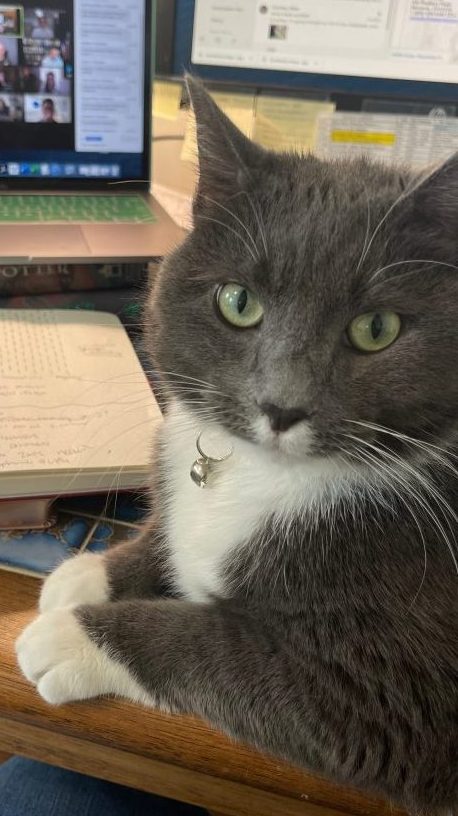 When they're not working on the house, Ashley and Patrick enjoy trying new restaurants and supporting the Dodgers: "I grew up a huge fan and we've always loved going to games."
And while the couple loves to travel, Ashley takes just as much satisfaction in the preparation. "It's a hobby of mine, just planning trips to new places," she says, adding that she also enjoys doing it for others. "When I had friends traveling to Europe, I did their itinerary. I'm a type-A organizer, so everything I plan goes into an Excel spreadsheet."
It's a busy life for Ashley. But at the end of the day, she slows down and relaxes with Patrick on their front porch, sharing memories of the past and plans for the future.
She also takes time to reflect with gratitude on the family, friends and opportunities that have led her and Patrick to where they are today – not the least of which are her grandfather's wise words, which will continue to guide her through all the new things ahead. "Be good," she whispers with a knowing smile.