"I started running with a purpose."
From Debbie Freeman, BDI Contributing Writer
Read Time: 5 minutes
It's a little before 6 a.m. and Lori Vernon softly closes the door to her Pasadena home. It's time to begin her morning run through the streets of her historic neighborhood.
For Lori, running is a passion that began in high school – when she participated in long-distance track and cross country – and has continued with few interruptions into adulthood.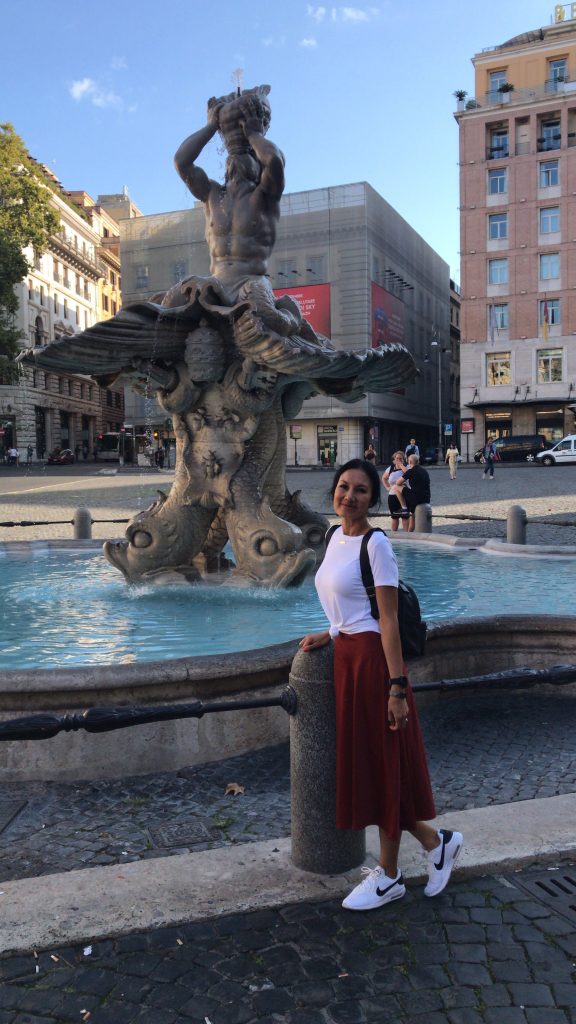 Yet while she has always run to some degree, "It wasn't until I was over 50 that I began to take it more seriously… I started running with a purpose," she says. "The quietness of the morning – when the streets aren't busy and my family is still asleep – became my time with God." A time to reflect on the words that speak to her life:
"I always remind myself: Love God and love people. If I'm doing that, I can't go wrong. It's not my job to judge – to wonder why people do the things they do… make the choices they do… or live the way they do. God just wants me to love others, and it brings me so much joy."
Sometimes Lori even runs all the way to work – from Pasadena to BDI's office in Monrovia! – where she finds many ways to love God and others.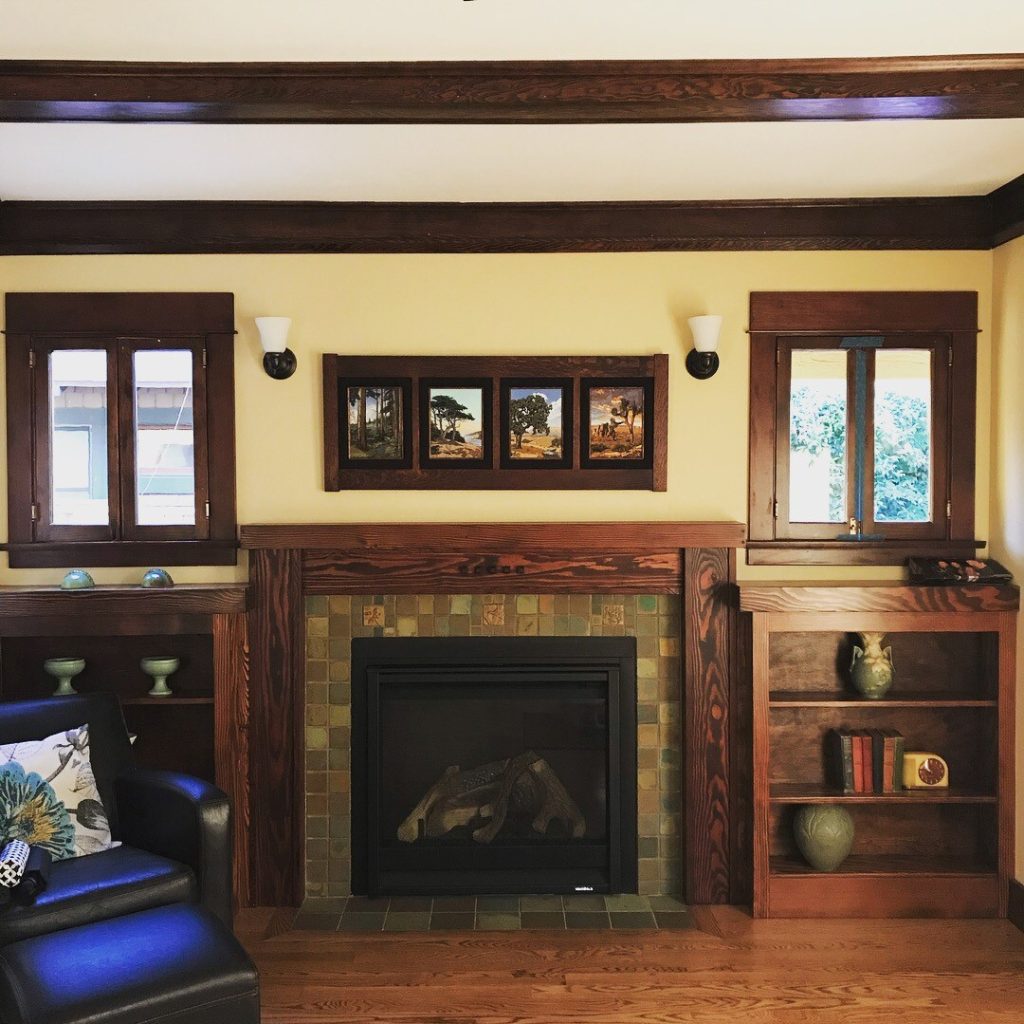 Although her official title is Office Manager, Lori says her role can more aptly be described as Go-To Girl. Not only is she the warm and cheerful voice that greets callers on the phone, "I might run errands or hang pictures or trouble-shoot IT," she says. "I also serve the board of directors and host visitors. I pretty much do whatever it takes to make the office run smoothly and be of assistance to the team."
"I love being here… I love every single person here… and I love what BDI does. What a blessing it is that in a little way we can make it possible for our clients to do what they do – for God to work through people to change lives."
When she's not working – or running – she's at home in the 1900s-era Pasadena Craftsman she and her husband renovated down to the studs, preserving all the historical elements, while living in it. "And we're still married!" she laughs.
Her husband, Paul, is a retired LAPD commander who traded his badge for books and now teaches criminal justice at California Polytechnic State University. The couple shares their house with the youngest of their four children, 29-year-old Kendra, who has followed in her father's footsteps as an officer in the LAPD – and in Lori's footsteps, literally, as her running partner!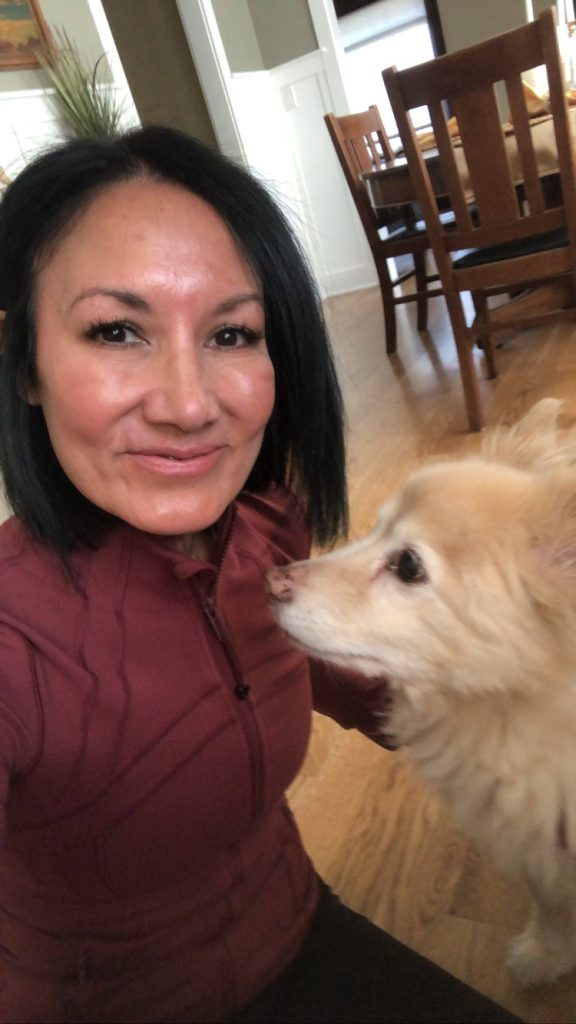 When Lori rekindled her passion for running, she dreamed of once again running competitively – and asked God for help. "With that, my daughter Kendra, who absolutely hated running, started training with me," Lori says. With Kendra's encouragement and support, Lori has run three full marathons and dozens of half marathons. "I had a dream and God gave me something even better – my daughter running with me!"
The fourth member of the household is Lori's 19-year-old Pomeranian mix, Milo, who she affectionately describes as the love of her life. "All my kids know it's God first and Milo second," she chuckles.
Lori also loves to travel, and she and Paul try to visit a different country every year. They've toured several regions of Eastern Europe, cruised the Danube River, and this fall they plan to attend the Oberammergau Passion Play in Germany.
Keeping running at the center of her life gives Lori the strength and grace to continue to pursue her passion, dream bigger and fulfill her calling to love God and others.
If you see her running serenely in the first morning light, you know she's not out for just a casual jog around the block. She's running with a purpose.
Fun facts about Lori…
Lori shares that while many of her friends and neighbors are Hispanic and she looks to be so herself, she is actually of Asian descent: Her mother is Japanese.
In first grade, Lori learned the theme song for each branch of the military and still sings them around the house. She can also sing "Silent Night" in German.
Secretly addicted to coffee, Lori has had a cup every day since she was 20 years old. "If I try to skip it I get a headache and when I drink it, it's gone!"