Why Carmen tells it like she sees it – and others appreciate it.
From Debbie Freeman, BDI Contributing Writer
"What is something most people don't know about you?"
That's a tough question for Carmen Campbell because, she says laughing, "I'm too much of an open book – that's my problem!"
Not only is she candid about her personal life, she's also known for her transparency, unabashed honesty and affinity for telling it as she sees it at BDI, which is especially important in her role as Director of Production and Purchasing. Working with internal departments and outside vendors, she's responsible for ensuring the agency's thousands of client projects are produced on time, on budget and on the mark every year.
While she suspects her straightforward demeanor may rub some the wrong way, she knows it is appreciated by coworkers who are not so outspoken. "Sometimes we'll come out of meetings and people will say to me, 'Carmen, I'm so glad you said that.'"
And because it's done out of love, respect and desire for the greater good, her penchant for speaking up has also earned her the unofficial title of agency "mom."
For example, Carmen recently sent an office email: I'm cleaning out the refrigerator and if you don't claim your items, they're going into the trash. A coworker later asked who had told her to send the email. "I just did it!" she chuckles.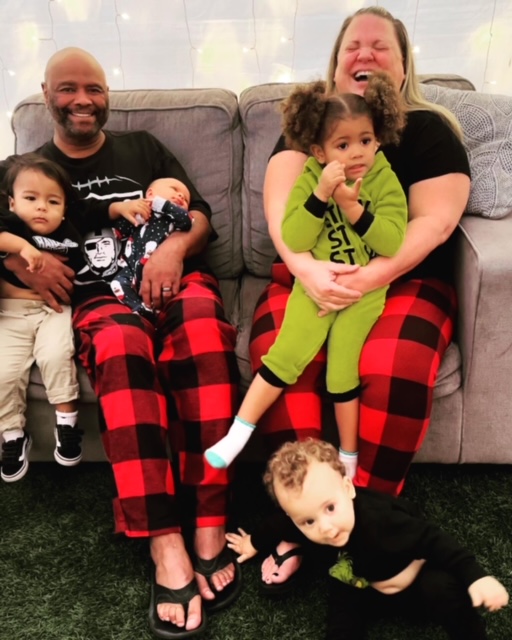 Even as the company grows, she also strives to keep the workplace inclusive, kind and fun by heading up activities like pumpkin decorating or sharing tasty treats at Christmas.
But most important, Carmen says, "I have people coming to me with things that have nothing to do with the job. They know they can talk to me about anything, and I'll give them my best advice and honest opinion."
It's a practice she's honed from years of personal experience…
Carmen and her husband, Elvin, have four grown children. Daughter Tyrah, 23, lives with them at home in Brea, California, as she completes requirements for a teaching degree, as does son Khalil and his family. The couple's other son, Devin, his wife and their toddler live close enough to share their lives, while son Malik, his wife and their newborn son live in South Dakota. And while she still relishes her role as mom, she's especially excited to be a grandma.
"I've told Elvin, as we get older we need to have a hobby – play tennis, join a poker group, knit – I don't know. But we have four grandchildren now – from 1 month to 3 years old – and they keep us busy. They're our priorities. They're the absolute best!"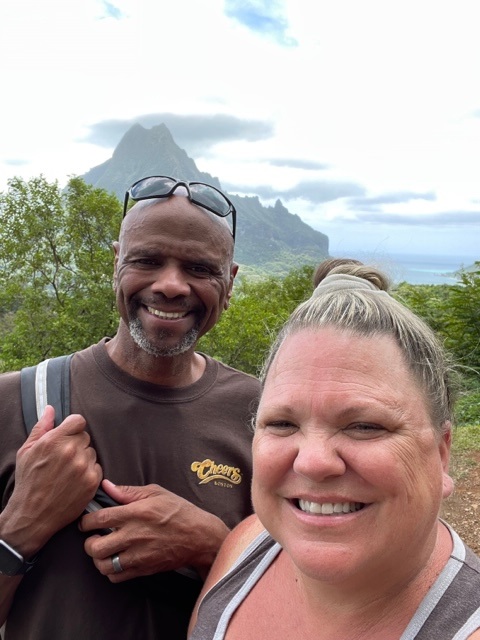 Family is important to Carmen, and that includes BDI.
After working at a large marketing organization for more than 13 years, Carmen was laid off in 2015. Through contacts and networking she found a job at BDI, which was then a small agency of less than two dozen people, and she immediately knew it was different.
In typical Carmen fashion, she's an open book about that too.
"I not only love what BDI does and provides for our clients, but BDI itself – the family part of if. Even as we grow, I think BDI does such a good job of seeing you. You're not just somebody in your house or the office working. They truly care."
And she speaks out to new associates with these wise words.
It's people like Carmen who continue to make it so.
Fun facts about Carmen- If you don't already know!
The daughter of a defense contractor, Carmen was born in New York and lived in seven different states before the age of 18. She has especially fond memories of her time in New Hampshire and Connecticut, "where I lived in an itty bitty house back in the woods."
Carmen's husband, Elvin, has worked for the Boys and Girls Clubs since age 16, and she enjoys talking with him about fundraising, donors and board members from his organization's perspective. 
Carmen and Elvin like to travel and see new places – like Sedona and Yellowstone – and have Caribbean and Alaska cruises planned. She and Tyrah also take special mother/daughter trips.