Leading BDI's Board to be "Guardians of the Purpose."
From Debbie Freeman, BDI Contributing Writer
Read Time: 5 Minutes
Kindred spirits in Christ… a passion for excellence… a shared purpose to help a hurting world.
These attributes are what drew Dr. John Reynolds to his leadership role as board chair for BDI, along with a unique opportunity to follow his personal life mission:
To equip and encourage others to achieve their God-given potential.
"Everyone has been created by God for a particular purpose and has the potential to appease Him by executing, obeying and proclaiming that purpose," John says. "I see my purpose as being able to equip, encourage and evolve, particularly leaders, to their God-given potential. It's a transformational process." And one that he shares worldwide.
With a PhD in Higher Education Leadership, John is an author, speaker, thought leader and international consultant focusing on board governance, strategic thinking and planning, organizational change and executive leadership. He's provided coaching and counsel to organizations in over 40 countries and served as a director of nonprofit, profit and international boards on four continents.
Serving as "Guardians of the Purpose"
That's how he crossed paths and developed a personal relationship with BDI's late founder, former president and collaborator in Kingdom work, Randy Brewer.
"We served on a ministry board together and had similar thinking in terms of releasing generosity to a hurting world," John says. "So when Randy was looking to build the first board of directors, that was the conversation: How do we develop BDI to be not only a transactional organization of providing communication and fundraising services, but also a transformative agency in terms of seeing clients holistically and providing the coaching, encouragement and environment for them to be better than they were before?
"As board chair, I see our role as a leadership team as guardians of the purpose," John says. That purpose being to continue the conversation, execute the strategies and provide guidance that empowers Mission clients and their leaders to release generosity to a hurting world.
Finding Purpose in a Broken World
John has witnessed the world's suffering through his extensive international travel, including the recent atrocities of the Russia-Ukraine war.
"The migration of the Ukrainians having to leave their homes – the majority being women and children – is just heartbreaking," John says. "The world has seen that heartbreak and responded to it warmly, almost without exception – the world is showing their generosity to the people of the Ukraine.
"This has brought unity politically and in terms of humanitarian response. So I think it highlights the fact that we are a broken world and everything we do is for His purpose – a far greater purpose than what shows on our financial statement at the end of the year."
When John isn't coaching leaders, mentoring entrepreneurs and guiding boards, he's at home in San Dimas, California, with his wife of 40 years, Carol. After raising two boys, both now married, the couple enjoys traveling together and relaxing at their beachside getaway.
John also likes to read, take long walks, and play golf with his sons, but even in his free time the work he loves is never far from his mind. John publishes two blogs (Excellent Leaders and Living in the Light) and produces frequent podcasts.
"I love to learn," John says, "but learning is self-fulfilling and of no use to the world unless you share it. So these are ways I can share what I'm thinking or what, as a Christian, I'm trying to work through."
Equipping and Encouraging Others
Yet with his dedication to pursuing God's purpose – and helping others to do the same – it's surprising to learn John wasn't raised in a Christian home and didn't become a believer until he reached his late teens.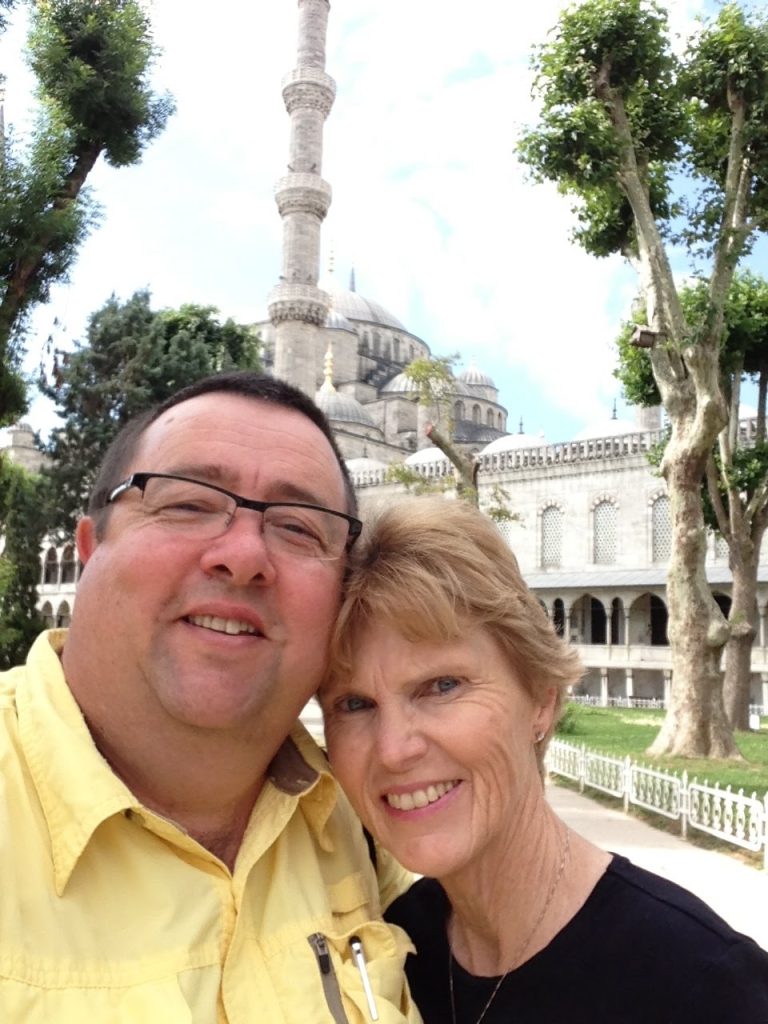 "I'm a first-generation Christian," he says. "And I decided if I was going to be in a personal relationship with Christ, I was going to do it with excellence." To John, that meant being obedient to God and applying his skill and ability to mentor, coach and counsel. "I love to see people flourish."
Which leads us back to John's vision for BDI…
"I believe our purpose is to be more than just a vendor, but to be a part of the transformation and development of who our clients are and their leadership. I think that differentiates what we do and becomes a unique value for us.

Anything we can do to equip leaders to fulfill their potential to God and their organizations – to encourage the leadership of the clients we serve – is all for the Kingdom. So if they're successful, the Kingdom is successful."
And the world is a better place.
Fun facts about Dr. Reynolds…
John was born and raised in South Africa and moved to the United States for the first time in 1982.
His first job was selling Christmas trees. "Christmas in South Africa is during the summer, so that means selling green trees in 100-degree heat. Not quite what we do here!"
Throughout his life, John has visited or worked in 101 countries, and counting.