If you're like me, making difficult decisions is DIFFICULT. And life has a habit of confronting us with difficult decisions.
Whom do I marry?
Is divorce the only solution?
Do we move or not?
How do I care for an aging parent?
Which bills should I pay first?
And the list goes on.
As leaders, we must wrestle with decisions that are equally as mind-numbing, exhausting and frightening. When to hire and when to fire. When and how to reorganize and recalibrate teams. How to execute budgets that require significant redirection and possibly even laying off trusted and valued employees.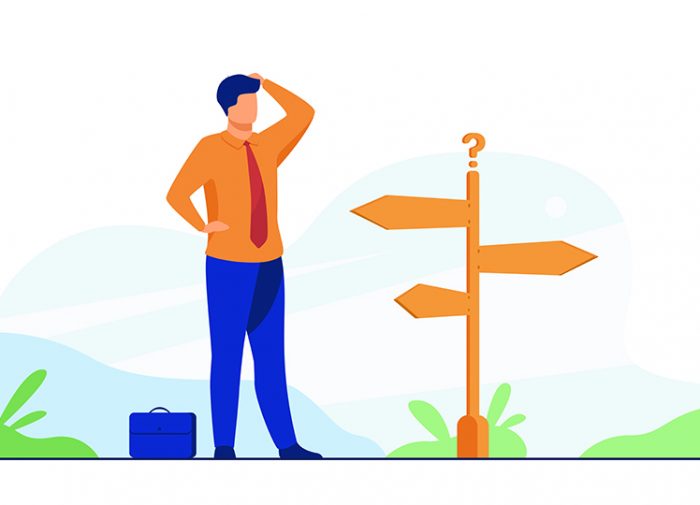 Difficult decisions often keep me awake. The consequences of making a decision too early or too late or for the wrong reasons can be disastrous. As leaders, we must apply the information and wisdom available and draw from our intuition and common sense to fill the gaps. And in the wake of COVID-19, we're faced with complex decisions that require even more careful judgement and perception.
Of course, we will always have detractors clamoring for attention and standing ready to criticize our every decision. Often those complaining the loudest are not – and should not be – privy to the information we have, yet their second guessing is quickly offered without apology.
Sometimes we are blessed with grace and applause at the outcome. Other times we are confronted with disapproval and disappointment.
Sound familiar?
The following tips provide value for you when faced with difficult decisions:
Take your time. In our fast-paced world, we're expected to make decisions with lightning speed. After all, Amazon has figured out how to deliver your latest treasure in 24 hours, or less! Resist pressure to make a decision too quickly. Yet have the courage to act when the decision cannot and should not be delayed any longer.
Do your best to identify and understand the consequences – and especially the unintended consequences – of your decision. Consider the pros and cons; the positive opportunities and negative outcomes if failure is the result.
Never, ever, compromise your values. Never allow what you know is right to be replaced with what you know is wrong. Don't make living with tough decisions even harder by having to suffer the personal consequences of compromised values.
Recruit and hang onto trusted advisors. I always try to consult with others who have "skin in the game," as well as those who can collaborate with me without any conflict of interest. Both types of counselors can bring valuable insight.
Of course, there are many resources available for educating and training us on how to make difficult decisions. The bottom line: Difficult decisions require hard work and risk. Decision making requires time, the courage to create and roll out an action plan, and even more courage to implement a new plan when it is obvious you have made an error in judgement.
In these uncertain and challenging times, there is no question that we will encounter circumstances that require us to wrestle with difficult decisions and the outcomes of our choices. Hopefully, our Lord will surround us with those who keep us accountable and grant us with vast amounts of grace.
Check out last week's Quick Shot: "Innovation During Challenging Times" >>