"April showers bring May flowers" is an expression I've heard since I was a child. Who knew that Thomas Tusser, an English poet and farmer, penned the phrase in the early 1500s! Never has it resounded more clearly for me than this year, living in Southern California, where belated winter storms broke records for rainfall in only the first few days of April.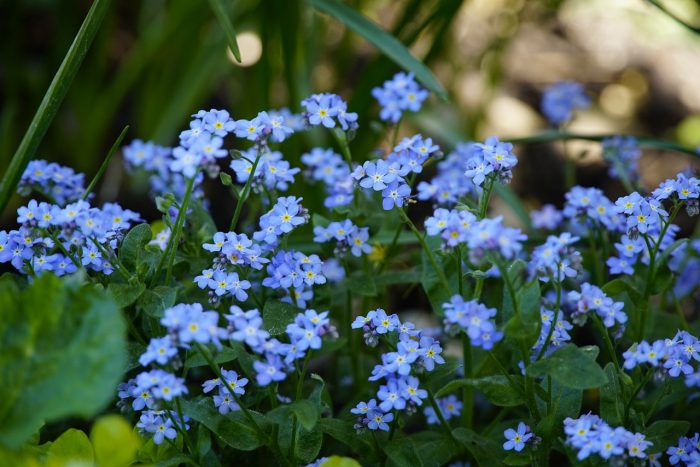 Torrents of news reports also flooded our media telling of the growing pandemic: lockdowns; quarantines; loss of life; hospitals over capacity; businesses and factories shut down; social distancing imposed around the world; critical shortages, supply chain crises, job losses, recessionary trends; and the list goes on.
April showers… indeed. Gray, cold, wet days. Scary, uncertain times.
Yet, not only will the rain-soaked soil give way to blooms in the natural world, but by extension, this season of difficulty will give way to positive things – and, in fact, is already doing so.
UCLA Biological Anthropology Professor Dan Fessler explains it this way: The feeling of being under threat often leads to the kind of collective energy that really solves problems. One of the trends I find most interesting and inspiring is how businesses and organizations are meeting industry-specific challenges by redefining themselves and pivoting for growth and long-term success.
In the world of philanthropy, charities – along with their fundraising partners and donors – are leveraging innovation. Drawing from their examples, consider these strategies for your own nonprofit's stability and ability to serve:
1. People over pandemic
Demand for food assistance and shelter for individuals and families living on the streets has surged in recent months. Many organizations (and Gospel Rescue Missions are prime examples) are implementing pivotal community partnerships, enabling them to expand their venues to serve the same number of people or more while keeping them safe via social distancing best practices.
2. Serenity over stress
The National Alliance to End Homelessness confirms that "many unsheltered people suffer from serious medical conditions, poor mental health and drug addiction all at once." Facing the threat of pandemic while living on the streets only magnifies the terror. Innovative organizations are taking practical steps to counter concerns. Showers of Blessing in Santa Barbara County, California, for example, is serving the unsheltered with mobile hot showers, fresh towels and clean cotton socks to promote health and restore dignity to those most vulnerable.
3. Time over today
How will we emerge from this crisis? Immediate needs must and will be served; but there is something to be learned from the resiliency and ingenuity exercised during these recent months. For example, #GivingTuesday added a global day of giving and unity on May 5, 2020, as an emergency response to the unprecedented need caused by COVID-19. And many nonprofits implemented virtual events, virtual runs, virtual food drives and virtual town halls to keep donors engaged and gifts flowing. Continue to train your eyes to see opportunities for retooling for the future.
Problem solving is at the heart of innovation. But what we are living today is far more than that. The innovation and the pivoting we are witnessing are driven by compassion – by the need to connect with one another (even in a world of distancing)… to serve… to relieve human suffering… and to become a part of the greater solution. All good news on a rainy day!
May flowers, we eagerly await you! Hold on world, here comes the sun!