In a recent marketing survey, consumers listed "positivity (optimism, hope)" dead last in what they want to hear from companies during the COVID-19 crisis. See: Morning Consult – Brand Management in the COVID-19 Era
HAS HOPE REALLY BECOME HOPELESS AS A WAY OF SHARING YOUR MESSAGE?
This might be a difficult pill to swallow. After all, your Mission or ministry probably has "hope" as one of its cornerstones. And you might be thinking, "If we can't stand for or share 'hope,' then who are we?"
Let's dig a little deeper.
What this survey points to is a rising skepticism regarding messaging that many in government and other institutions have been sharing. "Things will be okay." "Don't worry. "It's going to get better." "This treatment plan or that approach to managing this crisis will work." Many of these positive statements were abruptly countered by exactly the opposite reality.
They promised better, and what we've experienced has been disastrous. Thus, "hope" became false hope.
A duality emerged. A reporter actually asked a medical expert who was about to testify, "When do you share hope versus truth?" As if these were mutually exclusive!
In an uncertain world, "positivity, optimism and hope" are suddenly suspect. The proverbial, cynical eyebrow goes up when "hope" is even mentioned.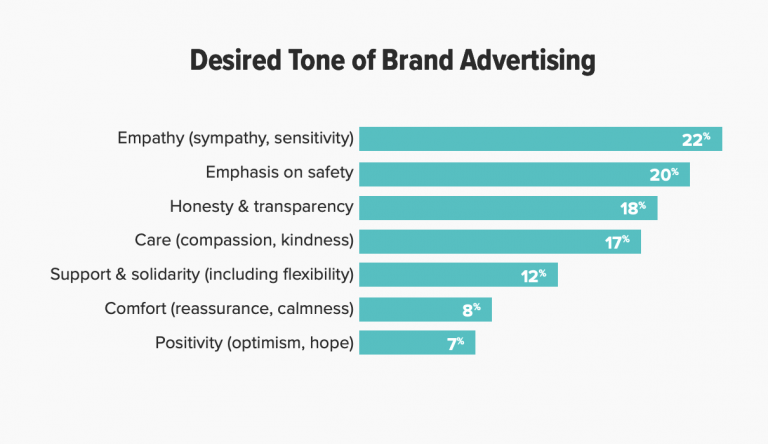 WHAT SHOULD YOU BE COMMUNICATING?
Tone has always been vital to powerful communication. Now more than ever.
Yet, just what tone does the public want to hear?
The survey revealed the #1 "tone" in your communication should be "empathy"… followed quickly by "safety" and "honesty & transparency."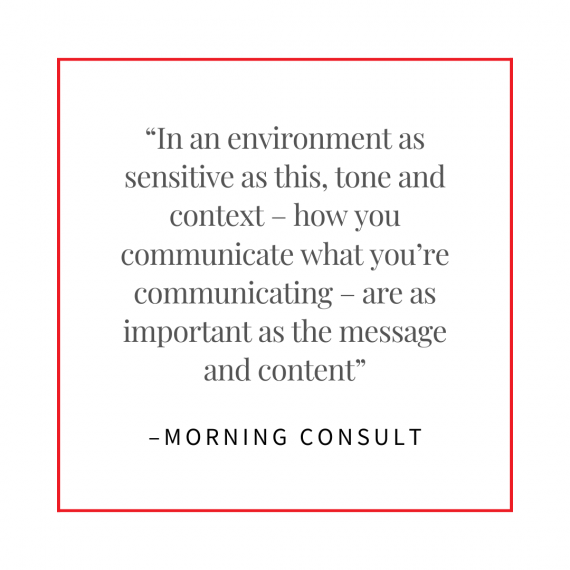 Bottom line: be real!
Share what's really going on. And what is undoubtedly happening at your Mission or ministry is unbounded empathy for those who are hurting. THIS has always been your mission. Your outreach has empathy for the suffering at its heart. Your nonprofit exudes sympathy and sensitivity. Now wrap that in honest transparency.
But whatever you do, don't pull any punches. Share the unvarnished truth. Don't say you're in a crisis, if you're not. If you're going the extra mile to protect your volunteers and staff… say it. If your teams are exhausted… shout it. If your city is experiencing increases in the homeless population… by all means, let your supporters know. Unveil weaknesses and strengths.
Here's what will happen: Your supporters will trust you even more. Right now there is a "trust vacuum." In this wildly uncertain world, the public and donors are looking for institutions they can have faith in.
Your organization can be that stalwart, safe haven. With empathetic, truth-sharing communication, you'll engender: "Ahh, now there's an organization I can rely on."
Remember this powerful statement: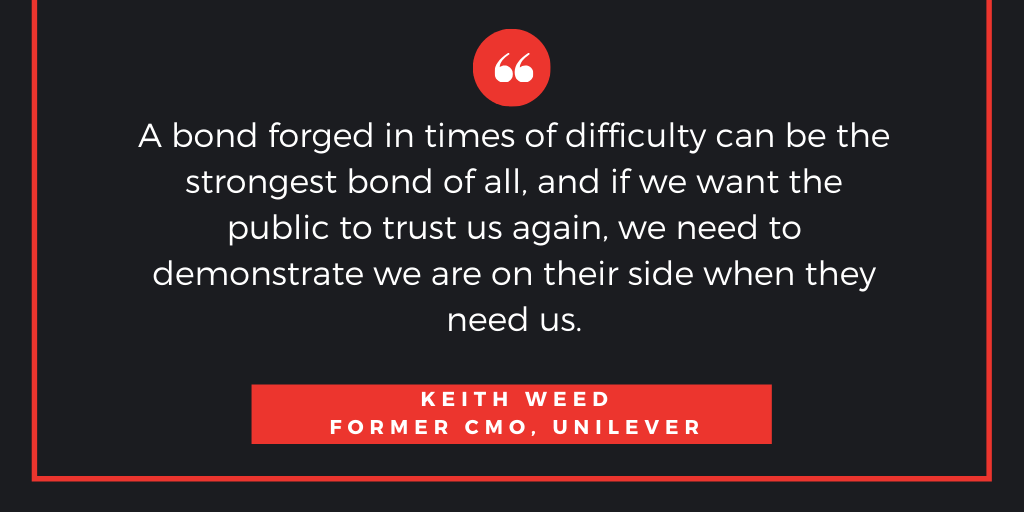 The trust you build during this time of crisis – through empathetic, truth telling – will remain long after it's over. And that's a hope that will never disappoint.