Years ago, I got to spend an evening with ZZ Top. Working for a promotions agency, I partnered with Warner Brothers Records and had the chance to hang with the band.
It was Dusty Hill, the long-bearded bass player of ZZ Top, who once said,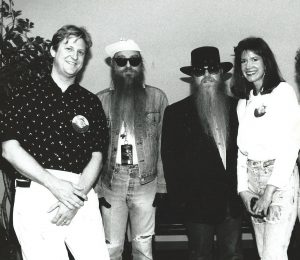 "When the band is tight and all is right, we call it, 'Going to the Bahamas.'"
As a musician myself, let me explain: When you trust your teammates and you share a common goal and experience, incredible music is made together!
Believe it or not, the same principle applies to fundraising. Any Development Director will tell you that in today's development world, your "band" can feel more like an orchestra. So I want to share 4 tips for developing nonprofit teams that come from my own experience as a musician, playing with a band. And I firmly believe these 4 tips will help you build even stronger teams in the future.
Learn 4 important tips for developing nonprofit teams
When it comes to nonprofits, no individual or even small in-house staff can possibly have all the proficiencies to develop into a high-performing team. So, for a nonprofit organization of any size, "Going to the Bahamas" means aligning yourself with the right talent to develop your team. Their diverse skills and shared values will help you put together a team where everyone has a defined role… and works together, trusting the rest of the team to fill in with their own knowledge and expertise.
WANTED: Advertising Management Executive
Experienced in insights and strategy, digital transformation, integrated marketing communications, programmatic media and dynamic versioning, and data & data analytics. Must have the ability to simultaneously and efficiently lead dozens of stakeholders (often with competing interests). Successful candidates must also be skilled in software and hardware, managing up, down, sideways and across, understanding of AI, AR, CX, UX, BOIs, EBIT, FTEs, etc. Ability to develop, plan and "change manage" a SOW in these unprecedented times, guide & mange a P&L; accurately forecast next year's revenue; and "future proof" the agency's relationship with the client.
As you build your nonprofit team (your band!), consider the following 4 tips:
SEEK PARTNERS WHO LISTEN
Who wants a drummer that plays louder than the band? Your team members must stay focused on others first to win the hearts of your audience. It's not only good customer service, but the true quality of "ears first, action second."
Nonprofit teams who possess an ability to respect and recognize the talents and experience of others are more inclined toward balance and motivation. Greater performance occurs when all partners listen and collaborate with one another.
INNOVATE WITH STEWARDSHIP
It was jazz legend Miles Davis who said,
"Play what you know, and then play above that."
As a nonprofit, you can build a high-performing team by encouraging them to take risks and invest in strategies that inspire. In direct response, history and controls play a big part. Proven experience provides the best platform for experimentation. Following the basics lets you step out and improvise later. Build a team that can recognize which members perform best in certain areas and organize them to take the lead in those areas.
PLAY ON THE SAME TEMPO
You may know the songs, but when playing "live," always be ready for the unexpected. Your nonprofit team has to adapt to the beat – adjusting to the platform, the culture and even the political environment while incorporating best practices from the world of marketing and fundraising. But also, remember: This chaos will challenge your team to work together and produce high-performing content.
FIND YOUR PASSION – THE WHY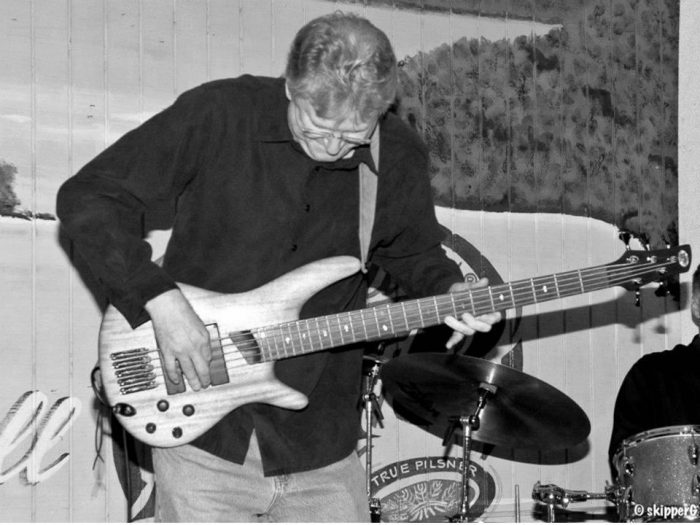 In my musical career, I've played nightclubs with cookin' three-piece bands. The stage lights shining on my face sometimes felt like sunshine. The Bahamas weren't far away.
Finding contemporary worship not only changed my venue, it also changed my purpose for playing. Facing a congregation of believers committed to the Kingdom, hearing their voices fill the room with praise… it simply astounded me.
Today, I continue to play for the Kingdom, and I'm so grateful to have joined a band of associates at BDI united in service to faith-first ministries caring for a hurting world.
As Christian artist and worship leader Matt Redman says,
"The revelation of God is the fuel for the fire of our worship."
Finding partners to serve alongside you in your organization means connecting with those who share your passion for service. Those who, like you, have offered their gifts, talents and abilities "as a living sacrifice, holy and pleasing to God… your true and proper worship" (Romans 12:1, NIV).
When your work is worship to the God who heals and transforms lives, together, you provide a pathway for generosity and move the hearts of donors with your music. This, truly, is the greatest gig on the planet.
Check out last week's Quick Shot – "Get‌ ‌the‌ ‌facts‌ ‌on‌ ‌Donor‌ ‌Advised‌ ‌Funds‌ ‌in‌ ‌2021!‌ ">>