"When you find your passion, lean into it." – Tina Wooton
From Debbie Freeman, BDI Contributing Writer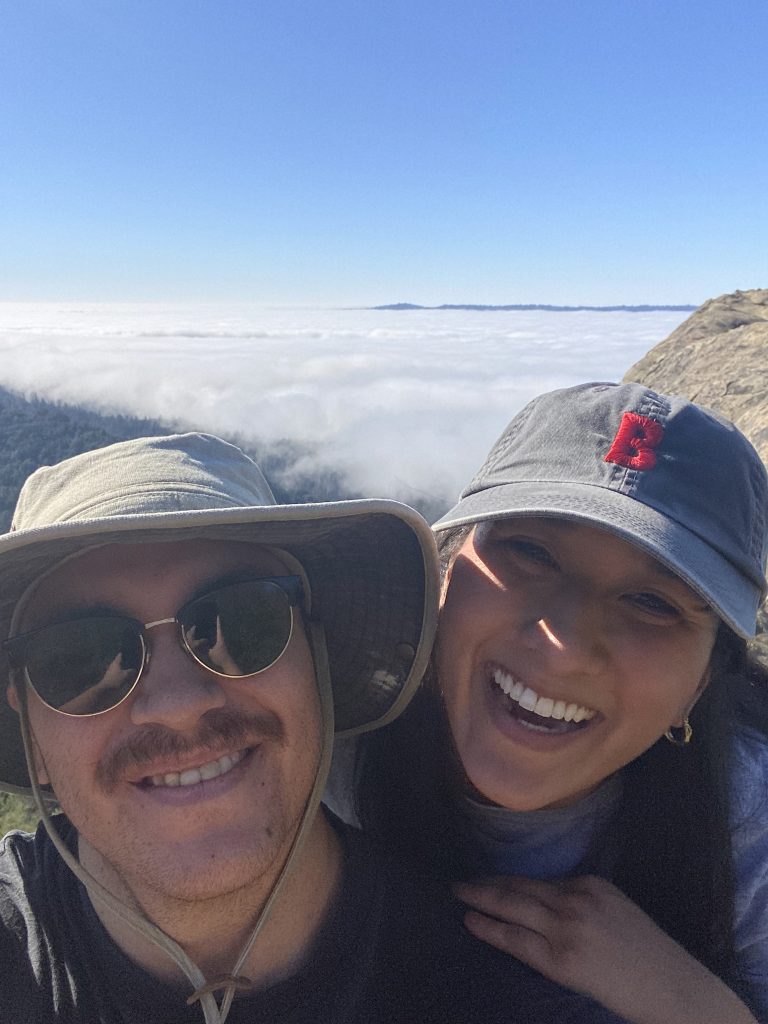 When it comes to the weather, "cold" is a relative term, depending largely on what you're used to. For BDI Associate Account Executive Tina Wooton, her recent move from Pasadena to San Jose included a temperature change she wasn't prepared for.
"Going from Southern California to Northern California has been an adjustment," she says. "I have my heating blanket out and I warm my hands on my coffee," she adds as she cradles her cup, logs on to her computer and starts her day in her new home office.
But she's not complaining – the move was worth it. Her partner Anthony accepted a job in the area and Tina's ability to work remotely allowed her to hop on the adventure with him while continuing the job she loves and fulfilling a passion that has come full circle…
A passion for helping people
With a degree in sociology from Azusa Pacific University, Tina planned to go into social work. "But I wanted to know more about how individuals get into the circumstances they're facing and how those might have been preventable, rather than just giving them a pamphlet and referring them to resources," she explains.
So she took a job with an insurance company, which provided practical experience as she considered a career with a nonprofit or an agency that assists them. In the meantime, she began volunteering at Long Beach Rescue Mission on Saturday mornings.
"I really dove into serving breakfast to the men, getting to know other volunteers and learning what the Mission really does," she says. "Seeing the programs and the people they're helping really felt fulfilling and I wanted to be part of that."
She applied for a job at the Mission – and at the same time, she learned of an opening at BDI. While the nonprofit position didn't pan out, she was thrilled to be hired with the agency as an account specialist.
And one of her very first clients? You guessed it: Long Beach Rescue Mission!
Tina's tip:

"Once you find something you're passionate about, really lean into it. I don't consider myself a morning person, but when I was volunteering, it was amazing. I had the stamina and energy I needed to wake up at 5 a.m. every Saturday and get my booty to the Mission! That's how I knew I'd found what I'm called to do."
Putting it all together
Tina excelled at her position and was recently promoted to Associate Account Executive. That means she's now taking the lead on a number of clients, which comes with more responsibility and trust from BDI. She has also taken on new client support responsibilities, including quality control tasks, systems efficiency and process training. And she enjoys the broad scope of her role.
"I love being social and talking with the clients and learning about how lives are being impacted," she says. "I also love data entry – putting numbers in the system and letting the wheel work. That's my introverted time to recoup."
Off the job, she finds other ways to relax and re-energize in the natural environs near her new home. She and Anthony go rock climbing and hiking and also volunteer to help restore the trails.
"We cut up fallen trees and clean graffiti off rocks," she says. "We find little activities like that to meet new people and learn about the community, and it's been super fun!"
All settled in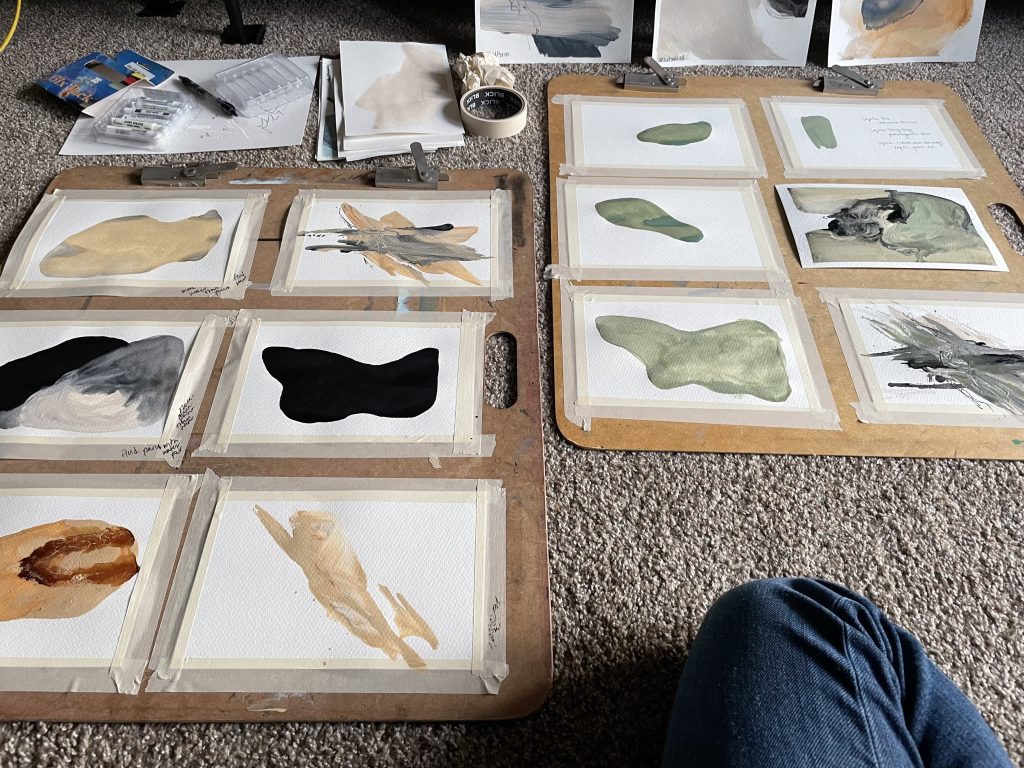 Back at their townhouse, Tina experiments with paints – different pours and mixtures – to create a large canvas to decorate their home. "We have most everything put away, but nothing on the walls yet," she says.
All in all, it has been a good move and she's adjusting well to everything but the chill. Yet although she may feel a bit cold at times, she'll continue to lean into her passion… which always warms her heart.
Fun facts about Tina:
Born in Hawaii, Tina's middle name is Nohelani, meaning heaven's mist in Hawaiian. She hasn't been there since, but definitely wants to go back someday.
She is a big sister to three siblings – her sister Katelyn, seven years younger, and twins Robert and James, 10 years younger.
Tina was involved in gymnastics from second grade till middle school. "My mom will always highlight how I won a national competition for a bars event," she says, laughing.
She looks forward to visiting her family at Christmas and visiting Christmas Tree Lane in San Marino, a cherished tradition.