"Say yes and you'll figure it out afterwards."
From Debbie Freeman, BDI Contributing Writer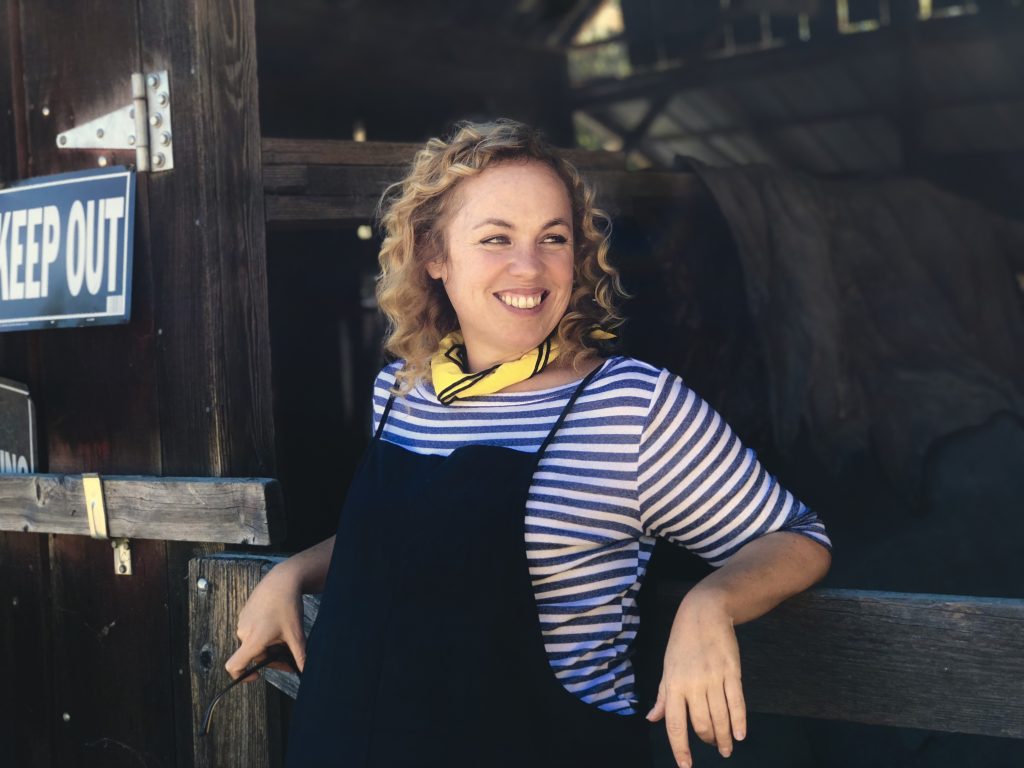 Read Time: 5 minutes
Sometimes it's easier to say "no" – and your reasoning would be perfectly acceptable.
"I've got a lot on my plate already."
"I honestly don't know how."
"I'm just not comfortable with that."
But what if, like BDI's Senior Creative Director Sarah Wallin, you embrace those opportunities to say "yes!" instead?
"Saying yes – being open to new possibilities, trying new things, finding your strengths – can be potentially scary. But it's the philosophy I live by and I try to be brave."
A long-time admirer of comedian actress Tina Fey (the person she would most like to have dinner with), Sarah takes to heart Tina's secret to success: Say yes and you'll figure it out afterwards.
She also adheres to Tina's second rule of improvisation: Not only should you say yes, but YES, AND… "Put your neck out there, give your thoughts and have a say," Tina explains.
"Both of those mottos are important to me," Sarah shares. And nowhere has that been more evident than in her tenure at BDI.
Leaving her comfort zone
A degree in English from Biola University and a masters of fine arts from Cal State Long Beach honed Sarah's natural language, writing and creative talents. She initially became a college professor, teaching English, ESL, literature and study skills. Then she worked as a writer and proofreader, drafting proposals and contracts in the business sector. But that job was more than an hour's drive from her Monrovia, California, home.
"After a year it became apparent that the commute was ruining my life!" Sarah says. So she turned to Craigslist and saw a posting for a junior writer/proofreader at a company called BDI – merely walking distance from her house. That could be a game changer!
But she'd never worked for an agency before. She wasn't familiar with the processes, terminology and culture. And she knew nothing about nonprofit fundraising. She was offered the job… but would she take it?
"It would mean leaving behind teaching which was really comfy for me – and simple writing and proofreading. But sometimes you have to take on new responsibilities and then go back and figure out what you're supposed to do. I was willing to do that."
Sarah says, "YES, AND…"
Over the past decade, Sarah's quest to say yes and her "will do" attitude have led to new skills, greater responsibility, advanced leadership roles and company-wide respect as the agency doubled in size. Today, as Senior Creative Director, she leads the creative process on client and internal projects, managing BDI's team of writers, designers and content specialists – and still writing herself when she has the chance.
AND… she's been outspoken and instrumental in making changes to improve the agency, especially increasing efficiency.
"It really bothers me if we keep encountering the same hiccups or missteps over and over. There are a lot of things we should think about, but when it comes to the processes of our work, that should be the easy thing."
Her workplace retreat
While walking to work relieved stress from her job, Sarah now finds her home office in Pomona provides even greater solace. Surrounded by her favorite things – green plants, old books, an antique typewriter and the address sign from her grandparents' home, Sarah attends meetings on her computer while a small white cat sleeps curled up at her feet.
The kitty, Snowball, is one of three fur babies she shares with husband Jhovany, a BDI employee too, in the mid-century modern house they refurbished on their own. "We kind of gutted it and started from scratch," Sarah shares, ever the one to say yes to a challenge.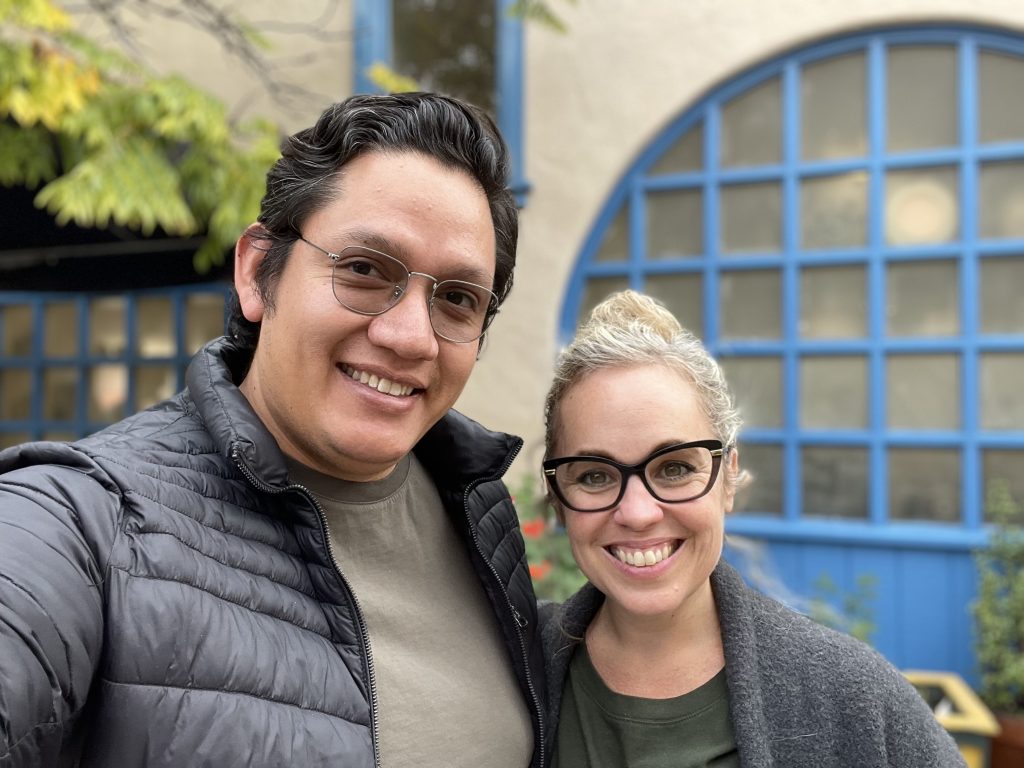 At the end of the day, when the meetings are over, the hiccups resolved and the projects managed, "all I want to do is lay back, read a good book or maybe watch a rerun of SNL or 30 Rock with Tina Fey," Sarah says. But her appreciation for BDI is never far from her mind.
A small but mighty word
"What I love about working here are my coworkers and the environment we've created. Unlike other places, BDI is really a 'no meanies' zone. People are friendly, respectful and follow the golden rule. It's a great place to grow as a writer and human being."
Dedication to her coworkers and the company she loves… perhaps that's the most compelling reason Sarah continues to say YES when her plate might be full, she's not sure how to do it or it's out of her comfort zone. We should all try to be so brave.
Did you know?
Seven Fun Facts about Sarah…
1. She grew up in Illinois but couldn't bear Chicago winters. "You'd come in from outside and even your teeth were cold." That's why she moved to California.
2. Yet she doesn't like swimming in the ocean. "I'm afraid of waves and currents, due to an experience in college where I got hammered by big waves and lost my bearings."
3. She writes film scripts – and enters competitions. "I've made it to the quarter finals. That means mine was one of 50-ish scripts out of 1,000, so that was a huge honor!"
4. Two of her former students now work at BDI. "We've known each other since way back when I was their professor, so it's kind of fun to see them thriving now." (Can you guess who they are?)
5. She serves as board president for a nonprofit counseling center. "I'm honored to be part of an organization making mental health therapy accessible for those who need it."
6. Her "comfort food" is the BBC "Pride and Prejudice" 6-part series from 1995. "I've probably watched it over 50 times… and I'm NOT ashamed."
7. She and Jhovany got married at the courthouse on a Friday afternoon. "Our only guest (and photographer) was Jhovany's then 13-year-old daughter. We ate lunch on the beach and watched 'Top Gun: Maverick' that night. An unusual – but perfect – wedding day!"