✔ Go on a run
✔ Iron work clothes
✔ Make morning coffee
✔ Water plants
✔ Feed dog
✔ Submit assignments
✔ Grade papers
✔ Start work
Without a moment to waste, Brandon Mendoza sits down at his home office. It's 8 a.m. and he's already checked several items off his to-do list. And now, he logs into work to check off a few more.
As BDI's former Client Service Specialist and current Data Coordinator, Brandon collects and prepares client data files, compiles trimester result analyses, and assists in special project analytics. With a passion for maximizing time, systems, and processes, Brandon thrives in data services. But it wasn't the path he originally anticipated…
After getting his Bachelor's degree in Psychology in 2017, Brandon wanted to pursue a relationally-focused career. One that was centered around people, leadership, and personal development. "I heard about BDI and loved what they stood for and thought it would be the perfect starting point for my career," Brandon says. "But I never thought that I would grow to love the processes and data aspect of the job so much."
As he worked as a valued member of the BDI team, Brandon's passion and talent in data analytics continued to develop. But the longing for a more relationship-based career was still in the back of his mind. "I wanted to learn about leadership and employee dynamics so I could change organizations for the better," he says. "So I decided to pursue a Master's degree while still working at BDI."
Earlier this year, Brandon graduated with his Masters of Science in Organizational Psychology from Azusa Pacific University. He was thrilled when they offered him a position as an adjunct professor, which he works after completing a full day at the BDI office.
"It's great to be working in data, but I also love connecting with the younger generation and people of similar passions," he said. "I used to only focus on getting the job done and getting home, but that was so boring. I knew there had to be a better balance in my life. So I decided to develop the 'people aspect' of my career and start teaching as well." Even though Brandon is passionate about data, he wants to continue down this path to foster relational communication and personal development.
In order to do this, Brandon has just started a 1-year certification with the International Coaching Federation to become a Professional Certified Coach (PCC). Once this program is finished, he will be a professional holistic, executive, and career coach. "It's so rewarding to build people up and see what they can accomplish with their growth. That's why I want this certification," he says.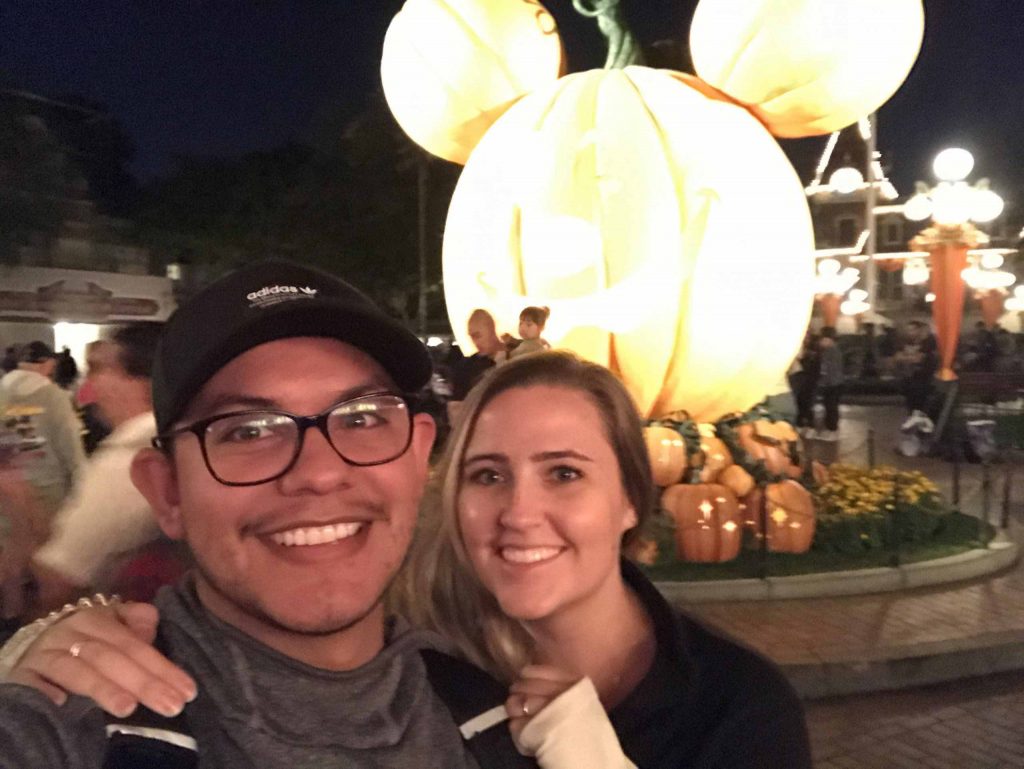 When Brandon isn't working, teaching, or training in his certification, he loves being at home. His free time is spent gardening, woodworking, reading, playing with his Australian Silky dog named Sophia, or hanging out with his fiancee, Devynn.
"I view life in a very organized way," Brandon says. "When you have a lot of passions and hobbies, you learn how to find time for everything."
With interests in data, psychology, teaching, and life-coaching, every minute in Brandon's day is full. How does he not become overwhelmed? How can he be so busy and still enjoy everything? He pursues what he feels most passionate about because it gives him life, and he advises others to do the same.
"Tony Robbins teaches, success without fulfillment is the ultimate failure," Brandon says. "That's what drives my life. I would rather fail chasing my passions than succeed at something that I am not passionate about. Life is too short to work for something you don't love and I'm not about that life."
For Brandon, each minute is precious. Each day is a new challenge to be better than before. And each to-do item is a representation of being one step closer to pursuing his passions and excelling in all areas of his life.
As his long day comes to a close, Brandon smiles to himself, knowing that his list of tasks has been completed and that a new list with new opportunities awaits for him tomorrow.