5 things copywriting and cupcakes have in common
From Allison Myrick, Senior Writer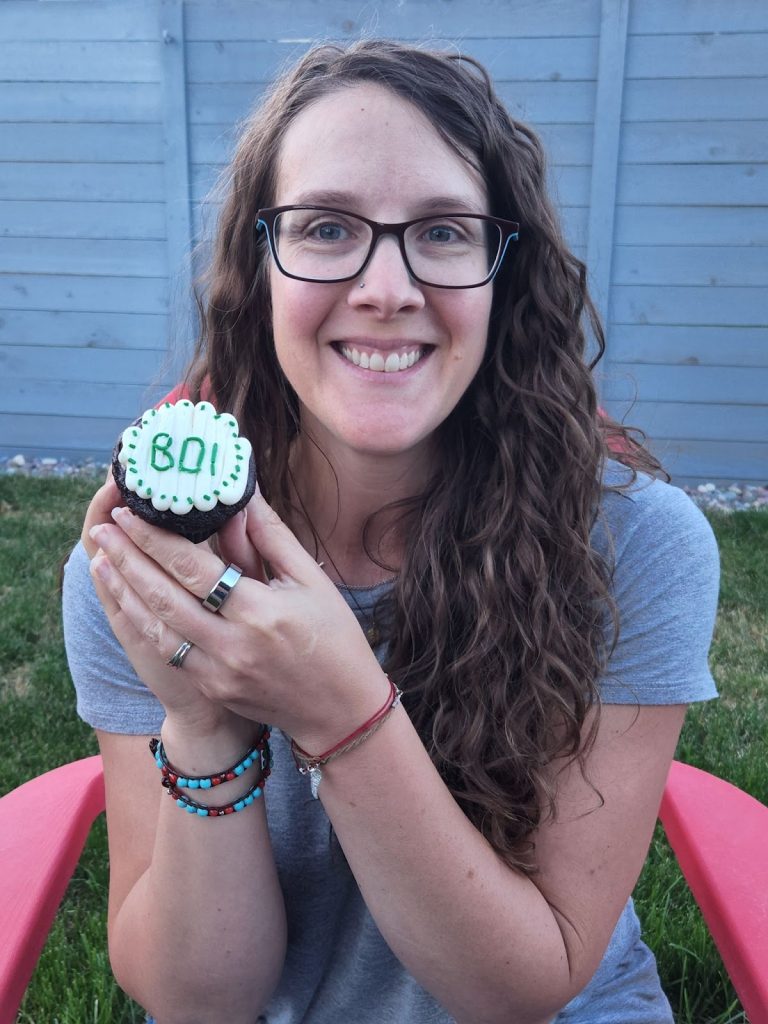 Is there anything better than a cupcake? It's the perfect size – and it's all for you! And while we could debate the ideal frosting-to-cake ratio, I'd rather talk about something even more important. Specifically, my own musings on 5 things copywriting and cupcakes have in common.
As someone who has eaten and baked my fair share of cupcakes – as well as having been a copywriter for more than 20 years – I feel qualified to talk about them both. Stick with me and you might learn some new ways to sweeten up your fundraising copywriting…
5 ways (I think) copywriting and cupcakes are alike!
You have to follow the recipe.

One of the great things about baking is that it's precise… as long as you measure carefully and do what the recipe says, you end up with a delicious treat. This also applies to copywriting. Just like bakers, us writers continually hone our craft – testing and refining strategies to get it just right.

Copywriting for nonprofit fundraising is carefully crafted to be the right mix of head and heart to get donors to release generosity. You have to follow certain guidelines, every time, to get the best results. We read articles… review samples from other organizations… attend webinars and conferences – all in an effort to better understand the copywriting rules that work and how we can employ them to get even better results.

The wrapper does make a difference.

Did you know those cute, crinkly cupcake wrappers actually serve a purpose? You only want cupcakes to bake a set time or they'll dry out and get tough. A wrapper allows you to easily pop them out of the pan when they come out of the oven so they stop baking and cool off. Neat, huh?

In a similar manner, the "wrapper" of your fundraising campaign – be it an outer envelope, email subject line or headline or photo on an ad – is also designed for best results. A lot of effort goes into making sure the first thing a donor sees will pique their interest and engage them to keep interacting with your message. Every campaign should offer a feast for the eyes and an invitation to dig into the goodness inside.
Recognize people have different flavor preferences.

Sometimes I wonder how I'm related to my dad… we have a lot in common except he doesn't like chocolate. But I love him regardless, and know not to ask him to share a chocolate dessert because he's just not tempted! Likewise, some people simply might not prefer the "flavor" of your organization.

Once you've got your tailored, targeted mailing list, the copywriter can craft a message that reflects YOUR donors' interests and commitment to your organization. It's okay to leave off people who are solely passionate about cancer research after losing a loved one to the disease… or a diehard pet person who only cares about animal welfare. Building relationships with supporters who share your enthusiasm and passion offers sweet results today… and for years to come.

Cherry on top: If your database and budget allows for segmentation, you can drill a little deeper with language that's even more custom!
The frosting has to pair with the cake.

You wouldn't use anything other than cream cheese icing on carrot cake, right? Some things just go together like peanut butter and jelly… strawberries and cream… coffee and chocolate. Whether creating a baked masterpiece or a masterful fundraising campaign, all the elements have to work together – especially the photography and the text.

An urgent appeal for help has to feature disruptive text and imagery to convey the immediate need for support. A need-based campaign has to tug at the heartstrings and motivate someone to give. A thank you letter can be more light and fluffy, with joyful colors and photos that show positive outcomes. Whatever the tone, the content must be perfectly aligned in order to strike the right balance for maximum impact.

It tastes better when your name is on it.

There's just something about a cake with your name written on it! Whether it's a birthday, anniversary or other milestone, having that personalization just makes you smile and feel extra special. The same goes for your fundraising campaigns.

While you don't want to force it or use personalization so many times in an appeal that it gets creepy, donors love being recognized by name. So be sure to use their name in subject lines, headlines and other relevant areas to bake up something that delights your donors.
I hope this look at 5 things copywriting for nonprofit fundraising and cupcakes have in common has inspired you to view fundraising in a new light. And while I wish I could guarantee you had a cupcake in hand as you read this article, alas, the web doesn't work that way. But you can watch this video of one of my favorite cooks, Nigella Lawson, making cupcakes – it's almost as good as the real thing!
If you have any questions about this topic or would like to learn more about the fascinating field of copywriting, reach out to your BDI team today.
Click here to read more "Creativity & Marketing" on our website.