"Love God, love others – nothing else really matters." – Micah Mann
From Katrina Williams, BDI Sr. Marketing Manager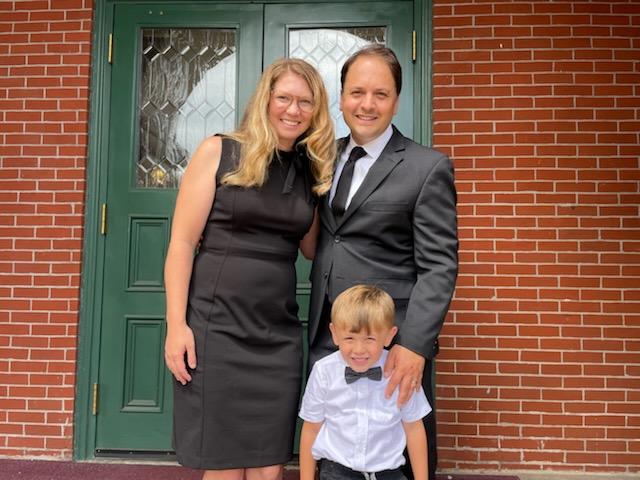 In the "sweet Americana town" of Perrysburg, Ohio, Micah Mann wakes up before work hours to start his morning ritual – weighing and grinding specialty coffee beans to make a perfect cup of pour-over coffee. After this, Micah settles into his home office to begin another day of work at BDI.
Micah has been with BDI for nearly 4 years, and currently works on the team as a Sr. Account Director/Strategist. During the pandemic, Micah moved from California to be near his extended family in Ohio, where he currently works remotely for BDI. As he would describe it, his job is to internally be an advocate for our clients.
"I want each BDI colleague that touches our clients' work to know how special these good people and their ministries really are," he says. "I'm continuously amazed by our clients' personal ministries, and they deserve the absolute best that our team and myself can give them."
To Micah, his own ministry is a paraphrase between Matthew 8: 5-10, and Matthew 25: 14-30:
"I am under orders to maximize what God has given our ministries and myself."
As such, Micah pours his time (after pouring his coffee) into studying trends, building projections and strategizing to put clients in the best position to succeed in their fundraising.
When he's not working on behalf of BDI's client partners, Micah loves to read. "I think, rather than telling you what my favorite books are, it's more interesting to tell you the last book Amazon recommended that I should read: The Midwife's Dilemma. What am I supposed to do with that?" Micah jokes.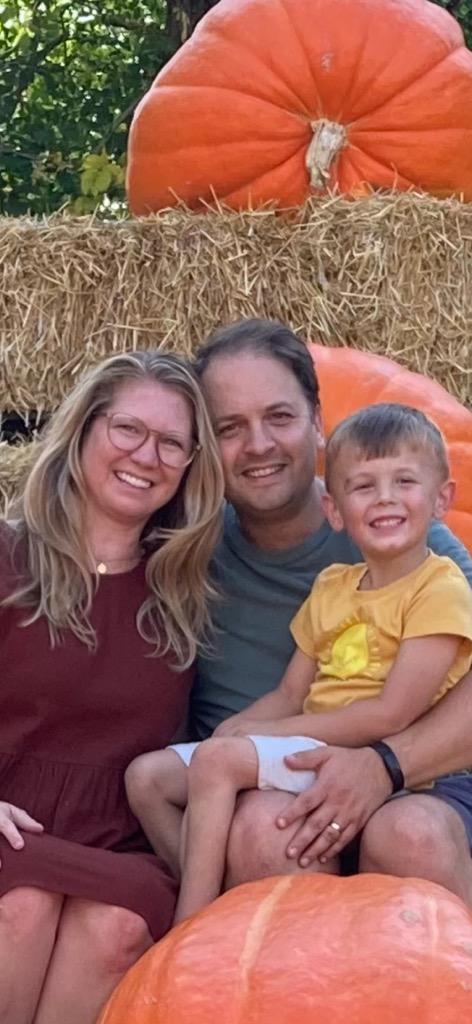 Married for 13 years, Micah and his wife, Ashley, love to spend time together going to coffee shops, bookstores, thrift stores, playing card games and going to brunch. As a marriage and family therapist, Ashley inspired Micah's most recent BDI Quick Shot on building a connection with donors: Click here to check it out!
Micah's favorite thing to do outside of work is spend time with Ashley and his 4-year-old son, Judah. "Right now, Judah is really into soccer, which is unfortunate because it's not a real sport," Micah laughs. "We've also had to establish 'prison rules' for when he wants to wrestle me: no hitting, no kicking, no biting, no spitting, no weapons like a shoe or something!"
For now, Micah plans to continue his work with BDI, always aiming to maximize his God-given strengths. "In life I try to love God and love others – nothing else really matters."
More About Micah
Micah has two cats, Abraham and Zoe. "We named him Abraham because if he hadn't been fixed his descendants would outnumber the stars."
Micah's pour-over coffee routine takes about 7 minutes each morning. "It's my number one vice and easily the most 'hoity-toity' thing I do. But I love it."
Micah's favorite game is Euchre. "Mostly an Ohio/Michigan card game to play with your family on snowy nights in front of a fire."