Why Jennifer is a myriad of beautiful paradoxes.
From Debbie Freeman, BDI Contributing Writer
What do comic books and data analysis have in common?
Jennifer Tse!
This wife and mother of two young daughters is a myriad of paradoxes.
Logical… yet wildly creative. Brilliant… yet humbly down-to-earth.
It's for these reasons and more that Jennifer is perfect for her job as BDI's Senior Data Specialist. Born and raised in southern California, just half an hour from BDI's office, Jennifer came to BDI through her connections with a coworker. She says that joining the team was "a no-brainer. I wanted to be at BDI." She was promoted to her current role just a year and a half later. 
"My favorite part of my job is easily the team I get to work with. We really enjoy spending time together and talking about life and data. We can talk about data analytics as easily as we talk about which restaurant has the best dim sum. And whenever we have a crazy deadline, we're always there to help each other out… at the drop of a hat… without question."
In her typical humble fashion, Jennifer attributes much of her professional success to her coworkers. Yet, there's no doubt that her life mottos are also driving factors:
• Set priorities and stick to them.
• Be considerate of others.
"To set yourself up for success, you have to make a plan and follow through with it. It starts with priorities. When working with data, there are so many windows and deadlines to meet. Knowing the end goal helps you manage your time," she says. "But at the same time, we all get overwhelmed at times and need to take a step and help each other out, because that's what being a team is all about."
It's not just Jennifer's discipline and ability to set priorities that make her stand out at BDI. She's also intentional about understanding and learning how to communicate with the people around her.
"Everyone has their own mentality and way of speaking. When you learn their lingo and how their mind works, you can find ways to connect and work more effectively."
As a mom, Jennifer teaches the same principles to her daughters. Whether they're working on school projects or enjoying family movies or puzzle nights together, they're a tight-knit family. And Jennifer is a hands-on mom.
"I want them to know that their words and actions affect other people. I want them to be mindful of who is around them and to think about how they would want to be treated."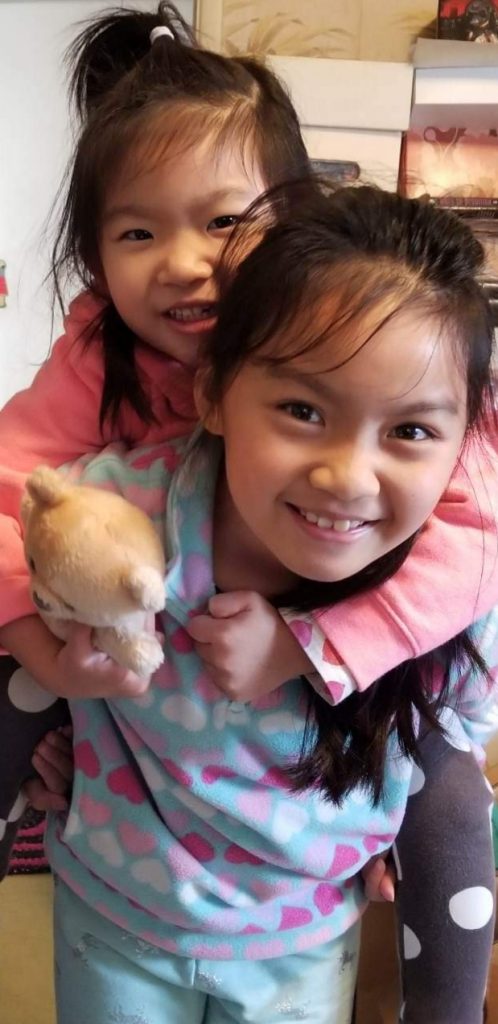 Jennifer and her husband have two daughters: 7-year-old Mikaela and 3-year-old Keira.
Jennifer and her husband, Don, have been together for 20 years and married for 12. One of the first things they bonded over was a love of anime and comics – which is one of many creative outlets that gives Jennifer a break from the structure and rigidity of her work with data.
"Before we had kids, we enjoyed going to comic conventions and watching movies. We still love movies, but we just watch everything at home with the girls," she explains. "As a family, we also love doing puzzles, playing with LEGO, arts and crafts, and watching movies. I recently helped my daughter make a diorama of a shop for a school assignment. I was pretty proud of the mini cash register I made!"
In addition to their work and parenting responsibilities, Jennifer and her husband are also artists who exhibit and sell their work at conventions. Jennifer uses perler beads to create intricate designs and even accepts custom orders. One of her recent commissions was a photo frame based on The Lion King with an African sunset design.
"It's challenging and satisfying to create from scratch. It's like a puzzle to see what colors and arrangements work together to create the look I'm going for."
In addition to being BDI's Senior Data Specialist, Jennifer also creates and sells art made with perler beads.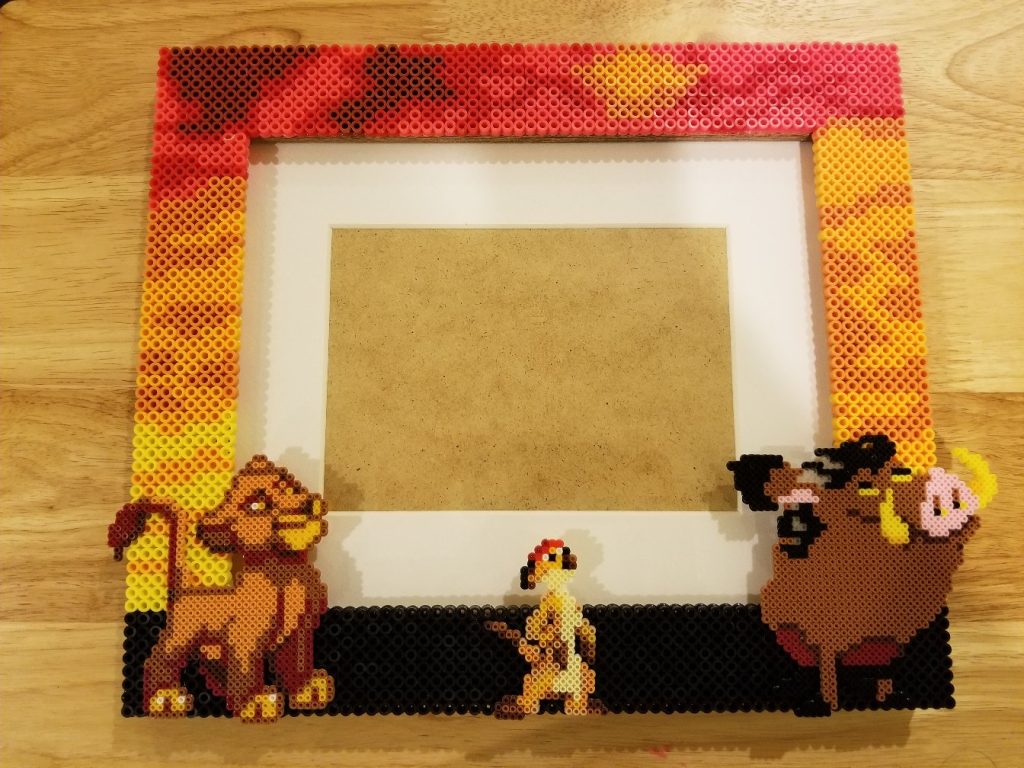 Logical… yet wildly creative.
(Obviously) brilliant… yet humbly down-to-earth.
From data to parenting to comics and art – we're grateful to Jennifer for sharing her many paradoxical skills and interests at BDI. Though she's been part of our team for a few years now, we continue to be amazed by her ability to manage every facet of her life with excellence – from reviewing rows of data for our clients… to parenting and inspiring her young daughters… to releasing her creative side through art.
We think she's amazing. And we hope you do too.
Five Fun Facts About Our Friend Jen:
Her favorite TV series is The Simpsons.
She's a hard-core fan of Linkin Park with six concerts under her belt.
She attended Comic-Con for 12 years straight before having children.
She has past experience in medical billing, though she prefers working with data.
She is a lifelong lover of all things LEGO.