Who is Peter Lee? Play BDI Jeopardy to find out!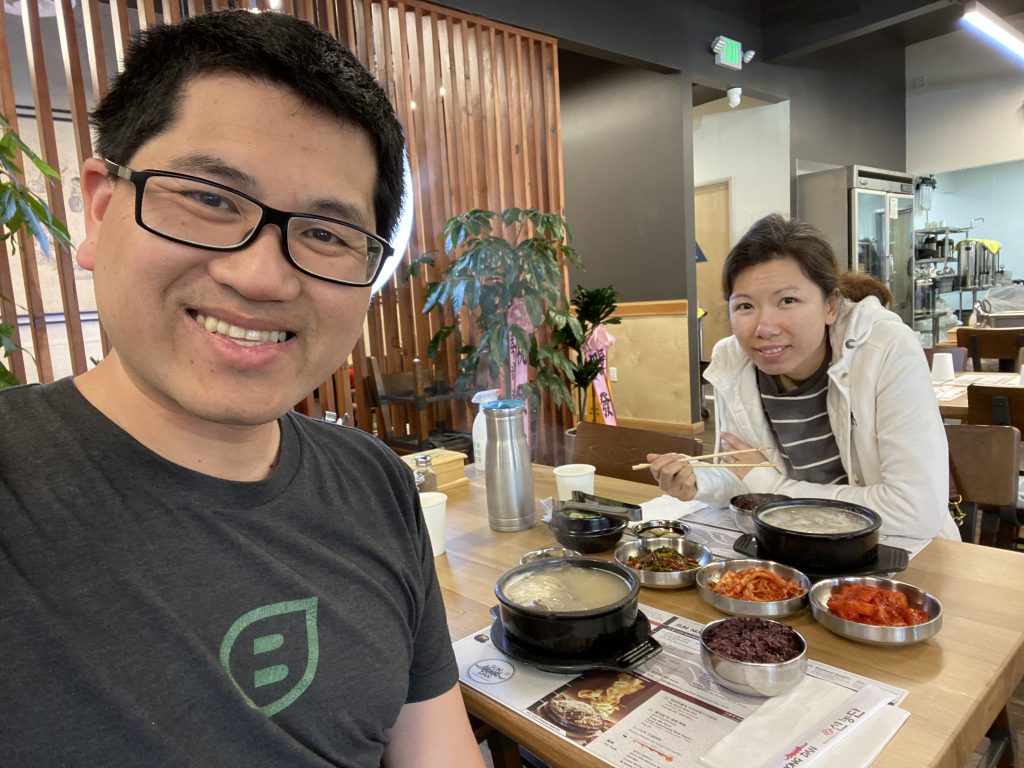 From Debbie Freeman, BDI Contributing Writer
Read Time: 5 minutes
BDI Jeopardy question #1: After taking courses in computer science and chemical engineering, this BDI employee finally settled on a degree in environmental sciences, with a soil science emphasis.
Answer: Who is Peter Lee?
Ding, ding, ding, ding, ding!
If you guessed correctly, it can only be because you read the headline. After all, one could hardly imagine BDI's fun-loving, always-helpful and contagiously cheerful Senior Account Specialist monitoring air pollution or sifting through dirt samples.
And as it turns out, neither could he.
When he graduated, jobs in his field were few and far between. After a lengthy search, he accepted a position in a lab that manufactured medical equipment and test kits. "I was in their quality control department for about a year and a half and I realized I didn't want to spend the rest of my career with instruments and machines," Peter says. "It just wasn't my cup of tea. I felt like I was more of a people person."
So he went back to school, earned his MBA and began a profession more aligned with his passions and personality.
For 10 years he worked at an agency similar to BDI, helping Salvation Army clients meet the needs of their communities. But after a merger, the company's culture changed, and he began looking for a new environment where he could continue to make a difference. In 2018, when he learned about BDI from an employee who was a friend and former coworker, he knew he'd found his workplace "home."
"I feel like we're a family here," Peter says. "We watch out for one another and if we need help or have a question, everyone has an open door policy. And the culture – the support the agency gives employees and all of the benefits – that means a lot, too."
Not surprisingly, his favorite part of the job is interacting with the clients.
"When someone has a question and I'm able to get them an answer – to email or call them and tell them the problem is fixed already or their issue is resolved – that makes me happy."
And at the end of the day…
"I see how the work we are doing at BDI is really impacting lives. When people enter the Missions, they learn the Bible and get to know Jesus, and their lives turn around. In turn, they go back out and impact other lives because they've lived through being homeless or addicted. So knowing I'm contributing a small part in that big picture makes me feel fulfilled."
BDI Jeopardy Question #2: When asked to dub him with an unofficial title, these names were shared by coworkers to describe Peter Lee.
Answer: What are "Happy Ambassador," "Agent of Good Cheer," and "Smiling Saint"?
Ding, ding, ding, ding, ding!
We'll give you this one.
Even if your guesses don't match exactly, they no doubt reflect the spirit of Peter's positive demeanor and kind heart, which speak to the principles that guide his life.
"One of my values is to respect people – no matter who they are. I try to live by that every day." But most importantly, he says, "I want to be a follower of Jesus – to really listen to His teachings in the Bible and try to be a good Christian."
Peter accepted Christ at age 28, after being invited to attend a church fellowship group and then frequenting Sunday services. "I felt I was really ready to have Jesus in my life and exemplify His passion for people." That calling has grown even stronger, Peter says, over the past few years, while working at BDI.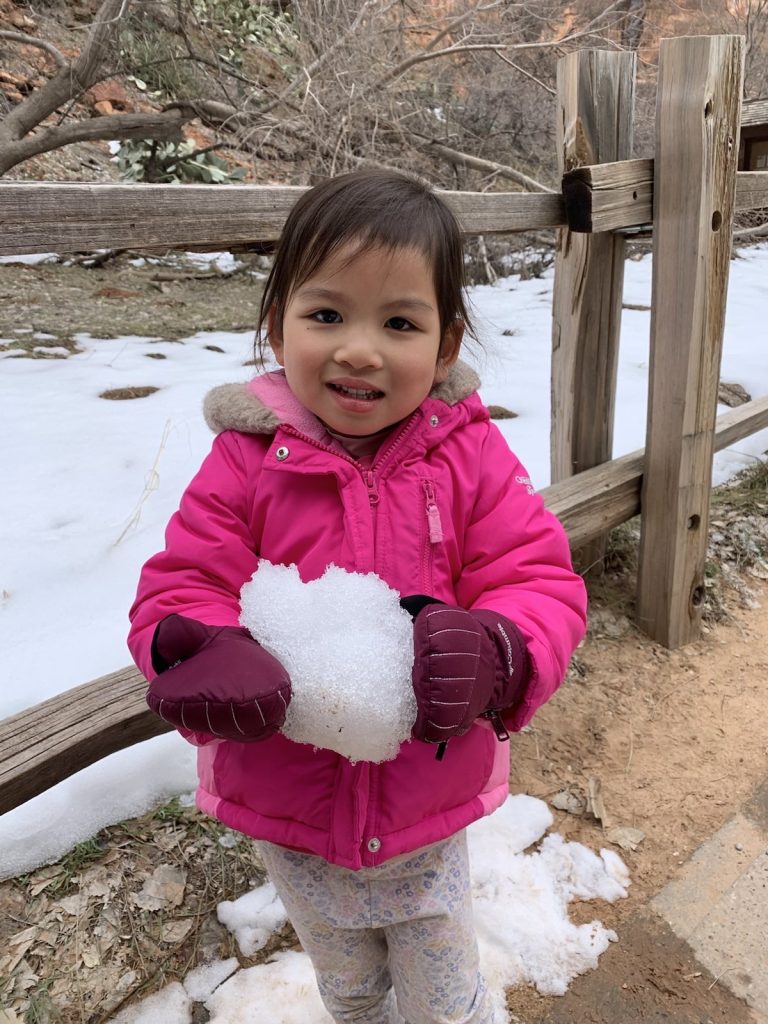 Peter is also a father – and dedicated to sharing his faith with his daughter, Jasmine,
age 3 ½. He and his wife, Wing, take their little girl to church on Sunday, and she attends a Christian preschool with a strong biblical foundation. "We feel it is important for her to grow up knowing Jesus," Peter says.
Peter also enjoys being part of Jasmine's everyday life, dropping her off at preschool on his short commute from Arcadia to BDI headquarters in Monrovia. He prefers the office to working from home because of the fellowship with coworkers. It also gives Wing quiet space in their apartment where, trained as a dietician, she works remotely as a health coach.
Together, Peter and Wing enjoy trying new restaurants, new foods, and traveling with their daughter and extended families to new places.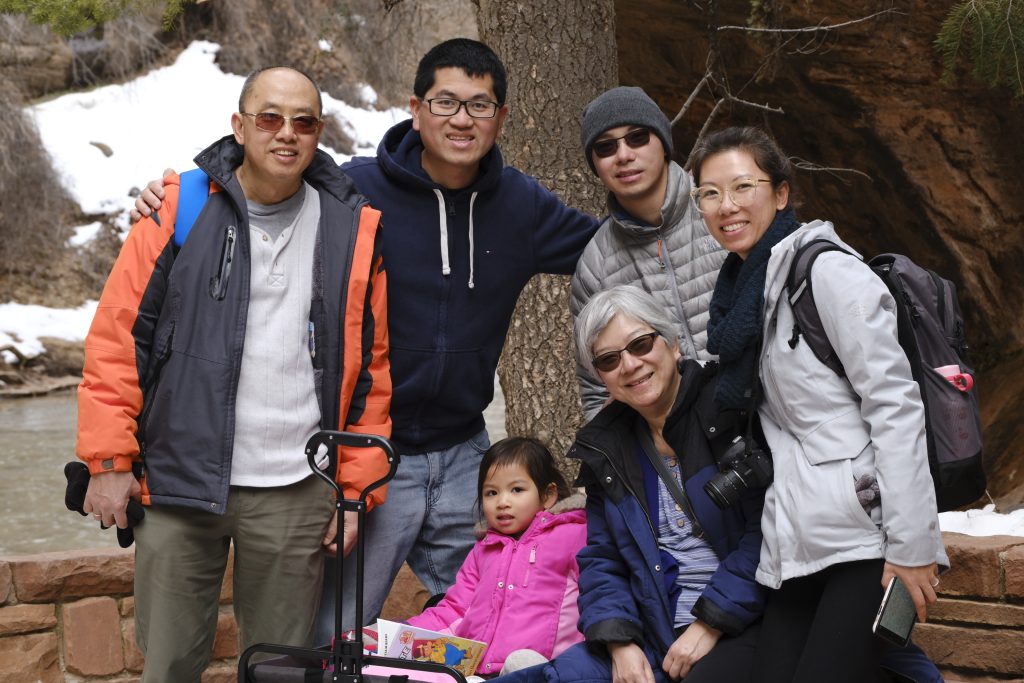 Recently, they visited Zion National Park and Bryce Canyon in Utah, with Wing's parents and brother from Michigan. "We did a little bit of hiking and Jasmine enjoyed playing in the snow and building a snowman," Peter says. And in a few months, they plan to travel to Big Bear Mountain with Peter's Dad and sister and brother-in-law.
Now… are you ready for the final round?
BDI Jeopardy question #3: These individuals are blessed by a friend, family member and coworker who is always ready to lend a listening ear or a helping hand… who spreads encouragement and cheer to everyone he meets… and who strives to live by the example of Jesus Christ.
Answer: Who are the people who know Peter Lee?
Ding, ding, ding, ding, ding!
We all got this one right… and our lives are better for it!