A pessimist with a positive attitude.
"I'm a natural-born pessimist," says BDI's Senior Project Manager Lindsay Olk.
"Anything that can go wrong, I've probably already thought about it."
With her bubbly personality, confident demeanor and helpful disposition, one would never guess she's almost always contemplating worst-case scenarios. But her penchant for careful forethought and contingency planning might just be what makes her so good at her job.
Lindsay works with all teams across the agency to organize, schedule and complete the Mission's network print campaigns on time. That also means accounting for individuals' various quirks and habits.
"I figured you'd probably be three days late," she says, "and I already planned for it."
(BDI teammates, is she talking about you?)
Yet, she admits, she often becomes her own worst enemy by dwelling on all that could go wrong instead of all that's going right in her life. That's when she draws on her husband's special reminder: Live in abundance and not scarcity.
"He tells me that all the time," she says. "So I try to take a step back and focus on my blessings. We have a roof over our heads, two amazing children and we love each other – what more could we need! We have so much to be thankful for and I don't spend enough time looking at that."
Lindsay, her husband Tristan and children Seamus, 6, and Ciara, 4, recently moved to Vancouver, Washington, where they live in a house they call Evergreen Manor. "Our backyard is nothing but evergreen forest," she says, admiring the view of towering trees, lush bushes and colorful plants. "I love it."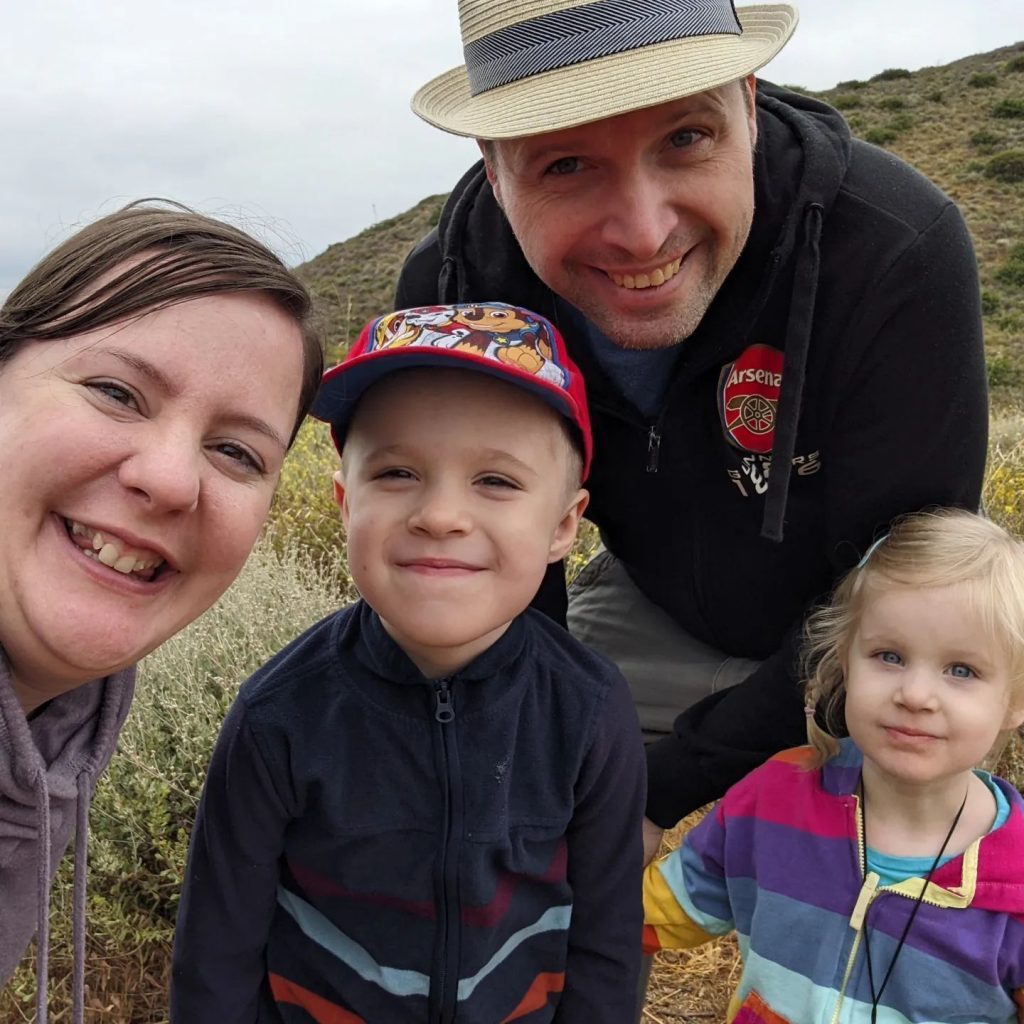 Not only does the home serve as a haven for the family and an office for Lindsay and Tristan – it's also a classroom for the kids.
Tristan, a Quality Assurance Engineer with the NASA Jet Propulsion Lab, was homeschooled as a child, and the pandemic gave the couple an opportunity to try it for their own children. It's a tag-team effort that requires ample organization with both parents working.
"But hey, I'm a project manager – I can do that," Lindsay says.
"My husband starts his work early, and by the time the rest of the family is up and around, he can step away and start homeschooling. Then I'll check in at lunch to answer questions and help, and the kids have directed free play in the afternoon."
So far, Lindsay reports, the results have been amazing. "My son is already reading at a second-grade level and he's only 6. It's awesome that we did this together and I can share that accomplishment with him."
The family also enjoys camping and hiking together – and anything outdoors in their beautiful new surroundings.
Yet home isn't only where her blessings are abundant. She's also found them along her journey to BDI.
With a degree in English literature from Cal Poly Pomona and a Master's in strategic communications from Washington State University, Lindsay has worked in marketing, editing, production management and campaign creation roles in several industries, including one that left her heartbroken.
During her time at a financial institution, "my job was to send out communications that in essence said, 'I'm sorry, you owe us, or we'll foreclose on your loan,'" she recalls with tears in her eyes. Then she was laid off.
"But that was a blessing in disguise because my next job (with an agency much like BDI) was working with wonderful clients who actually help people find housing," she explains. After taking time off to start her family, she sought a similar purpose and found it at BDI… and so much more.
"My favorite part of working here is being part of this team and this culture. They say they are going to help people and they do it with a smile. They know how to get things done and they do it graciously."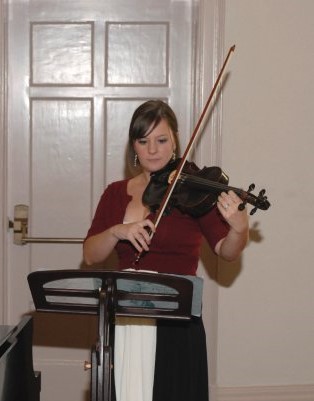 And when things go wrong, as she knows they will, she heeds her husband's advice and views the challenge through a lens of abundance. "I can take a step back and say you know what, this is a great team and I need to focus on them being as expert as they are."
"It's amazing to be part of a team like that. It's rarer than you believe – it's a gem."
It's also rare to find a pessimist with such a positive attitude.
Lindsay is a gem of an example for all of us!
Little-known facts about Lindsay
Lindsay grew up in Idaho and came to California at age 18. Why? "For a boy," she says endearingly, "who I'm happy to say became my husband." The couple has been married for 15 years.
Lindsay plays the violin, her husband plays the piano and they both like to sing. They hope to join a choir when they find a new church community.
While it's hard to tell on Zoom or Teams calls, Lindsay is really short – only 5 feet tall. Her husband is an entire foot taller!