Guest article from BDI Partner, Qgiv
By Tiara Stephen, Content Marketing Specialist, Qgiv
More donors than ever before are making donations with their credit and debit cards, so why not make it easier for them to donate from anywhere with an online donation form?
Creating a donation form that encourages supporters to donate to your organization is one of the most important tasks for any successful nonprofit. Here are eight best practices for designing a donation form that will help you bring in more donors and more revenue.
1. Keep it simple
When designing your online donation form, one of the most important things to keep in mind is to keep your design simple. If your supporters have to scroll through a long page filled with endless questions to answer, it's less likely that they'll see their donation process through to the end.
Instead, consider keeping your donation form short with multiple quick tasks, or break up your donation form into a multi-step format with a few pages of short, easy steps.
2. Brand your donation form
Branding your donation form is a great way to create a seamless giving experience for your donors. Adding your logo and your organization's brand colors helps your form become more easily identifiable, acting as a trust indicator for your donors. When your donation form is branded, your supporters will find your form and immediately know that they're donating to your organization.
Additionally, branding your form can make donors more likely to give overall. Donations made on a branded donation form are, on average, 38% larger than contributions made through a generic PayPal page. And if you're searching for a way to keep donors coming back, branding your form can help with that too. Supporters are nearly 70% more likely to give a second donation if they used a branded page the first time they made a contribution.
3. Optimize your donation page
If your donors can't find or use your donation form, there's no point in having one! To ensure that your donors don't have to go searching for your donation form, add an attention-grabbing "Donate Now" button on your website's homepage. Using a high-contrast color that matches your brand's color scheme will help your button stand out on your home page.

It's also helpful to make your form mobile-optimized so donors can easily give on the go. About 51% of people who visit a nonprofit's website do so on a mobile device, so if you're not mobile-optimizing your donation form, you could be driving away over half of your donations!
4. Use images and suggested donation amounts
Adding images and suggested donation amounts is key in helping your supporters complete a donation once they've arrived at your page. With the right pictures, you can display your organization's impact right on your donation page.
This will help potential donors understand the value of donating to your organization and help them connect to your nonprofit on a more personal level. Consider choosing photos that show off your volunteers in action or people your organization has impacted in the past.

Suggested donation amounts can also make it easier for your supporters to give. Picking a good donation amount can be a source of stress for some of your donors. Without guidance toward an amount that will help make an impact, they may feel it's not worth it to give at all. With suggested donation amounts, donors can see how their gift will impact your work and become more likely to give.
5. Add recurring gift prompts
Recurring donors are one of your greatest assets as a nonprofit. Not only do recurring donors give 42% more annually than one-time donors, but your organization will also retain those donors for a longer span of time. Your recurring gift prompts can come in multiple forms. Adding a recurring gift nudge means that donors will see a small prompt to upgrade their gift on screen while completing their donation. This feature allows donors to upgrade their gift, without being interrupted during the donation process.

Another way to do a recurring gift nudge is to implement a pop-up window on your donation form page that asks donors to consider making their gift recurring. Donors will need to either decline or accept before they can continue making their donation.
6. Provide a GiftAssist option
Processing fees eat into every donation your supporters make. Give your donors the option to support your organization by adding a little extra to their gift to help your nonprofit cover processing fees. This option is usually displayed on donation forms as a checkbox donors can click if they're interested.
Make sure to be transparent about how much donors will be adding to their gift to cover processing fees. If the fee is a flat fee, display that amount, or if it's a percentage, calculate that amount for your donors. Then, add an explanation of how the GiftAssist option benefits your organization so donors understand its value.
7. Include a matching gifts tool
Matching gifts are often nonprofits' greatest source of untapped revenue. Stop missing out on any potential matching gifts your donors and their employers can supply by adding a matching gifts widget to your donation form.
If your donors aren't sure their company has a matching gifts program, this tool allows them to search for their company in a matching gifts database without ever leaving your donation form! If their company does offer a program, the tool automatically sends the matching gift request and gets the ball rolling on the matching process.
S8. Create a thank you page
Saying "thank you" to your donors for taking time out of their day to give to your organization is a small touch that makes all the difference in your donor retention strategy. When your donors feel appreciated by your organization and feel like their gift is making a difference, you can begin building a positive relationship with them.

In addition to sending a thank you email with a donation receipt after someone donates, creating a thank you page that pops up after a person has completed their donation will add an extra special touch to the donor experience.
Final thoughts
A well-designed donation form is the heart of your online fundraising efforts. By sticking to best practices, your donors will be more motivated to give to your organization and get more involved with your work.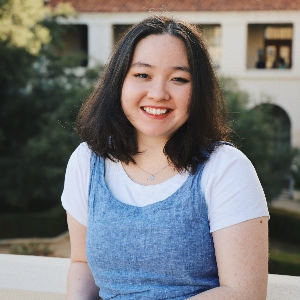 Tiara Stephan, Qgiv
Tiara is a Content Marketing Specialist at Qgiv, a company that's dedicated to building powerful fundraising tools that empower nonprofits to achieve their mission. She's a writer by trade and a passionate supporter of nonprofits by nature. When she's not typing away at her keyboard for hours, you can find her dancing (if you can call it that) at concerts, drinking copious amounts of English Breakfast Tea, and daydreaming about traveling the world.