By Michael J. Tomlinson, CEO & President
It is an exhilarating time for our agency. If you haven't noticed… BDI has NEW branding!
About one year ago, the BDI team, along with our Board of Directors and our Founder, Randy Brewer, seriously analyzed the long-term goals, health and status of our agency. We discussed timing, milestones and changes that needed to happen in order to step boldly into what we like to call… BDI Next.
Our team also started thinking through some big, visionary questions, like What would this next chapter look like? And what actions should the team take to get there?
We needed to…
Boldly charge into the future with no hesitation, while also honoring and remembering our vibrant and valuable past.
Signal that we're not just a direct mail service provider for nonprofit organizations. Instead, BDI is a fast-growing, omni-channel marketing and fundraising agency.
Be digital-ready with a contemporary brand that works both online and in our office.
Connect with younger leaders that are part of our family of partners.
The answer: An official rebranding for BDI!
Today I want to share the top 5 things you should know about our new branding, including details on BDI's new logo, our colors and our website…
1.

Our Mission
BDI is still the dedicated and passionate team of expert Thought Leaders that you knew before. We are a full-service, omni-channel, marketing and fundraising agency for nonprofits… but now we have branding that reflects that!  
Our mission remains the same as well: We exist to come along faith-first organizations to release generosity to help a hurting world. We believe in abundance, not scarcity. We consider helping the hurting a divine privilege, entrusted to us by a loving God. We recognize that this mission infuses purpose into all of our work.
2. Our Name Change
Since our founding in 2004, the agency has used "BDI" as a nickname for Brewer Direct. In fact, our founder, Randy Brewer, was calling the agency "BDI" before most of the staff adopted this nickname. Near the end of his life, Randy Brewer pushed the agency to step into this rebrand, and he wanted to know that the company was moving forward into a bold new future.
Taking Randy's words to heart, we have officially transitioned our designation from Brewer Direct to BDI.
This name also represents our capabilities as an agency… the "direct" in Brewer Direct suggests that our main business is direct mail. While direct mail was our focus at our founding, we have not been a direct mail house for many years now, and therefore should not have a name that suggests anything different than who we truly are. BDI is a full-service, omni-channel, marketing and fundraising agency that will only continue to grow and expand our services for nonprofits.
3. Our Colors
As we thought about our new look for BDI, we really wanted a brand identity that spoke to our purpose, mission and values as an agency. We needed something memorable and unique that symbolizes growth, vitality and abundance…
We chose green!
What does this new BDI green represent?
Abundance, not scarcity
Vitality among the organizations we partner with
Growth for our clients and for BDI's capabilities
New lives that are created from our clients' incredible programs
Funds that we raise for our clients to help the hurting in their communities
4. Our Logo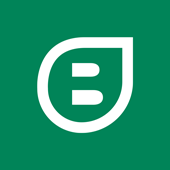 Personally, I believe the new logo was one of the most exciting parts of our rebranding. I was delightfully surprised by our team's ability to create a logo that effectively represented BDI Next. It was thoughtfully designed to reflect our history, our future, our mission statement and our work with client partners.
So what are some things that the new BDI logo represents?
Fuel Drop: We refuel, empower and lift our clients' programs to the next level.
Power Outlet: We plug clients and partners into fundraising and marketing resources.
Results Arrow: We aim to achieve ever-increasing results through our client campaigns.
Communication Bubble: This is one of our greatest values… a personal understanding and connection with our clients and partners. At BDI, we pour into our clients and their programs like they were our own.
… And so much more. This logo has breadth and depth that gives us a platform to better speak into the whole of who BDI is and why we do what we do. The various messaging in our logo will continue to develop and unfold as we step into this next chapter and advance into new areas of growth.
5. Our Website
I invite you to explore our new website to find out for yourself what BDI Next really looks like.
This new website gives you insight into…
Intrigued and ready to learn more? Our team would be happy to answer any questions that you might have about our rebrand, as well as talk with your organization about your own brand promise and messaging.