New realities face nonprofits in 2022… is your organization ready?
From Phil Stolberg, Chief Operating Officer
Read Time: 8 minutes
If you're anything like me, you're sick and tired of being sick and tired of the pandemic. Like me, you may grieve for friends and colleagues who have suffered (and for a few, who are now in heaven). Like me, you may yearn for our world to return to "normal" again…
… but like me, you now realize that "normal" is not going to happen.
Instead, we must prepare now for this new reality. And here's the big question: Is your organization ready? We must not be intimidated by the ongoing crisis – instead, we must be innovative and optimistic as we enter the new year. For me, at least, that's easier said than done. But to help your nonprofit navigate these new waters, here are 4 marketing realities that I believe we must confront in 2022.
4 Realities for Nonprofit Marketing in 2022
First, I recommend you take a few minutes to read BDI's CEO, Michael Tomlinson's 2-part series, "11 Ways To Be a Successful Leader in 2022." MT's leadership wisdom will help you prepare for and navigate the potentially rocky road ahead.
One might argue that now, more than any time in history, marketers must confront these 4 realities:
Secure and keep talented colleagues (talent is key to growth and we must be willing to invest in skilled people).
Rigorously apply new and emerging AI technologies while not compromising important consumer (donor) privacy boundaries.
Be willing to use financial reserves to fund growth while maintaining financial reserves to fund "rainy day funds " that are absolutely necessary to protect against unforeseen dangers.
Balance all these considerations above with an awareness of and plan to address the rapid evolution of social and political pressures.
Examples of Realities Nonprofits Must Confront in 2022
Allow me to share a few examples…
Virtual Events. The pandemic forced cancellation of in-person events. I expect the future will continue to require all kinds of social distancing protocols. So, it's imperative that we use technology to invest in online virtual events. But it doesn't follow that these virtual events must be unwelcome to donors!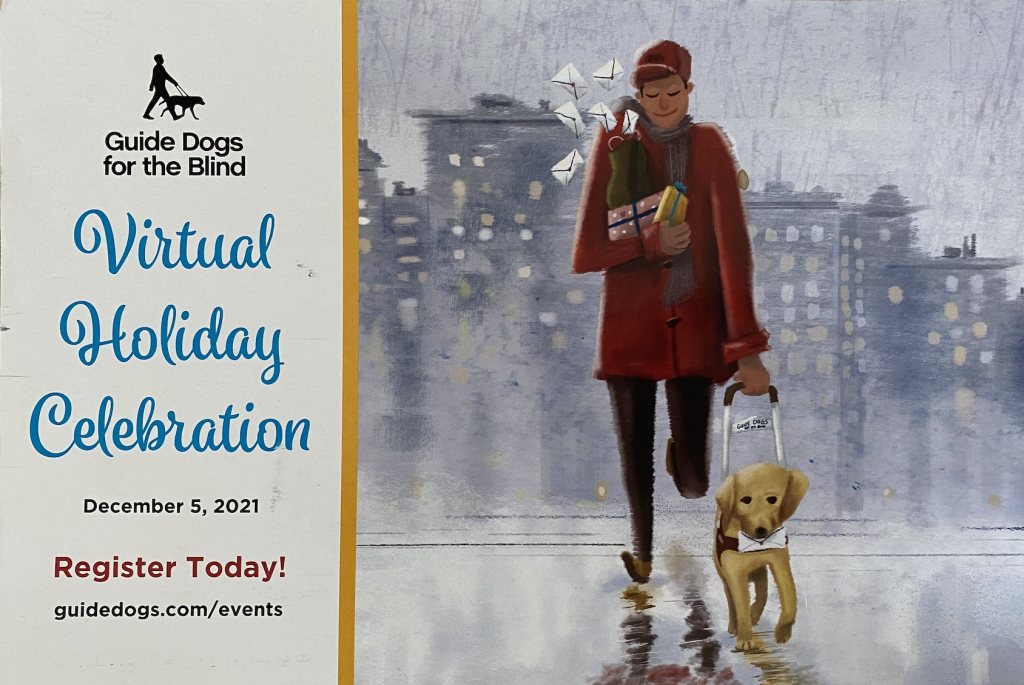 Technology. Use technology to treat every donor as if he/she is your beloved grandparent. Every donor contact must be a concentration of grace, patience and TLC.  Technology must be used to respond quickly to all donor inquiries and allow for a rapid response to donor complaints.  
Simplicity. It must be simple and easy to respond to all fundraising asks and offers. The marketing noise is deafening and the competition for the donor's attention will only increase and intensify…  

Every day, there are millions of tweets and Facebook posts. 
Traditional print and broadcast messaging targeting your donors is relentless. 
Attention spans are short and the energy to stay attentive is nonexistent.
We only have seconds to garner the donor's attention and to convince action. To cut through all the noise and clutter, the messaging must be personal, relevant, clear and the call to action must be simple.
Storytelling. If you've spent any time with our BDI Team, you know we're huge fans of storytelling. Every donor communication must share a story. Donors want to hear how you, with their support, have impacted lives in powerful and lasting ways.
Never compromise the importance of telling stories – current stories of real people who have overcome real problems. Take a few minutes to watch this video produced by our Rescue Mission partner in Fresno, California. It shares a story of innovative vision that will have a powerful impact on the lives of Fresno's most disadvantaged citizens.
Supply Chain. Today's fundraisers and marketers must accept the reality of and plan accordingly for more confusing supply chain infrastructure issues that are inefficient, wasteful and costly. Paper shortages, ink shortages, people shortages, shipping issues… these will only continue to frustrate and add expense to all our marketing strategies well into and throughout the new year.
Cultural Challenges. And as if these challenges aren't enough, marketers and fundraisers must also pay attention to the social and political pressures addressing privacy, diversity, equity and inclusion, climate change demanding the use of environmentally friendly products… all of which are important and yet will require financial, time and energy resources that are already stretched to the limits.
I could go on and on. Arguably, we're living amid multiple overwhelming challenges. Through it all, we must find ways to maintain our beloved donors' attention and support. No question, we will face new realities in 2022 that will require courageous, energetic and thoughtful leadership.
Right now is the time we must find and apply balanced strategies to our organizations. We must take time out for ourselves for a walk and to rest. We must pray and then pray some more. And by working together, we will remain optimistic and innovative as new challenges come our way.
Click here to read more "Inside Philanthropy" on our website.