Helping Up Mission's public awareness campaign on addiction recovery led to a 24-hour hotline… and 850 calls in the first 3 months!
THE CHALLENGE
The opioid crisis in Baltimore, MD has reached epidemic proportions – the number of people struggling with homelessness and drug addiction is the highest in the U.S.
To make matters worse, the number of overdose deaths, specifically from opioid use, skyrocketed during the pandemic. But few people sought treatment – most likely due to stereotypical fears about the safety of care facilities and group treatment during a pandemic.
Helping Up Mission (HUM) wanted to…
Alleviate these fears
Alert people directly affected by the opioid epidemic that help is available
They formed a partnership with Maryland's Opioid Operational Command Center (OOCC) and the state's governor to help address and combat this growing crisis.
Funded by a 2021 grant from the OOCC, they tasked BDI with creating a wide-reaching public awareness campaign that would target the hardest hit areas of the city and encourage people to seek help at HUM – for the first time, offering women long-term recovery and care at their new Center for Women & Children.
THE SOLUTION
BDI developed a four-pronged strategy for this awareness campaign to achieve the following objectives:
Produce original research around the opioid epidemic on those experiencing homelessness and/or addiction in order to educate people about this crisis.
Raise general public awareness in Baltimore about addiction recovery programs available at little or no cost.
Reach individuals specifically impacted by opioid use with information about treatment options and dispel any stereotypes around receiving help at HUM.
Increase enrollments in HUM's long-term recovery programs at their downtown Baltimore locations – directly leading to saved lives, restored families, and economic benefits for the entire community.
BDI created and launched an omni-channel campaign that included outdoor and digital marketing efforts.
The imagery and messaging was targeted directly at people who are in addiction – as well as their close family and friends – and thanks to the OOCC grant, offered a new 24-hour hotline to call for help and to learn more about the addiction recovery programs HUM offers.
THE RESULT
The results for this public awareness campaign truly exceeded expectations!
More than 11,868,000 paid media impressions were achieved at an average cost of $0.0069.
More than 850 calls were made to the 24-hour hotline established for the campaign in the first 3 months. The hotline continues to receive a large number of calls each month from people inquiring about HUM's addiction recovery program.
More than 2,266 visits to HUM's "Get Help" landing page occurred from March 1 to April 30, 2022 – a 1,040% increase over the previous year.
HUM's Spiritual Recovery Program for men is now nearly at capacity.
The numbers are impressive – but they don't tell the full story of how we created the messaging or promoted it across Greater Baltimore. Read on to learn more…
More of the story…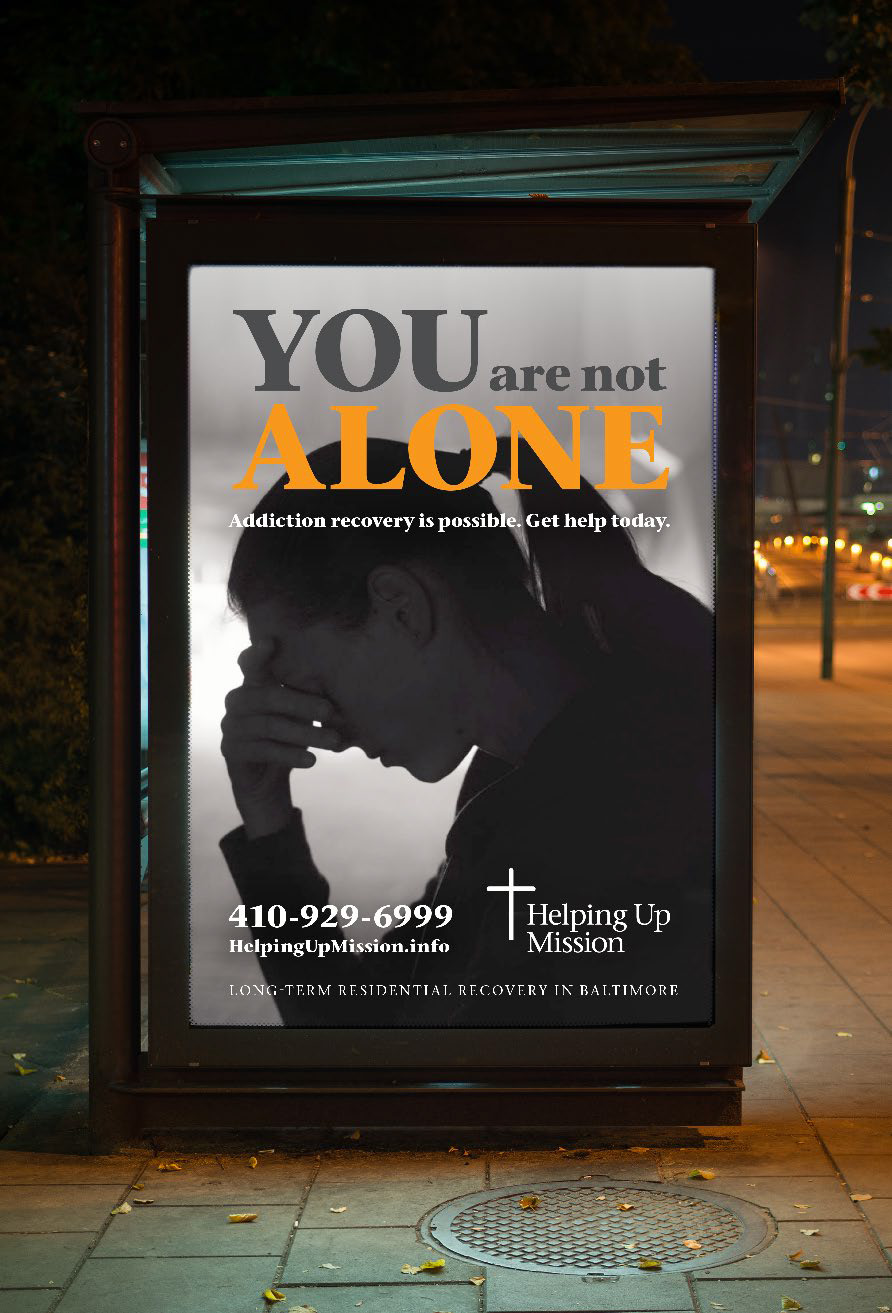 Uncovering the Real-Life Struggles of Addiction
It was critical to begin by learning what level of awareness existed about the options for opioid treatment within Greater Baltimore. BDI also wanted to determine whether the overarching pandemic messaging of "stay home, stay safe" was preventing people from seeking help.
After conducting interviews with key stakeholders at HUM and OOCC, we conducted surveys and hosted small groups to learn more about challenges faced by those suffering from an addiction and their attitudes toward treatment. Once we compiled and analyzed this data, we set up focus groups with local residents to test out our proposed messaging and get their feedback on which resonated most.
The research upfront enabled BDI to roll out with a winning campaign. The images featured silhouetted images of men and women with messaging such as "You are not alone," "You are loved", and "You have potential" – along with the statement, "Addiction recovery is possible."
Every campaign message also featured the 24-hour hotline and a direct URL to HUM's Get Help landing page.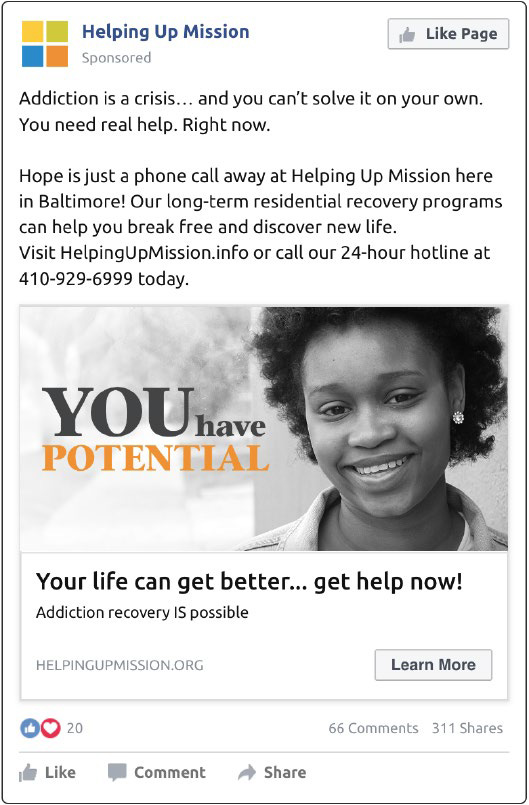 Getting the Message to Those in Need
Once the campaign's creative messaging was developed, BDI faced their next challenge: How can we best get the messaging out into the community in the areas of greatest need?
We deployed paid media strategy through:
Bus shelter advertisements in highly targeted ZIP codes
Display ads targeted to at-risk audiences
Radio ads on a popular network of Baltimore stations
Facebook & Instagram ads across the radio station's FM platforms
Geofencing ads to provide a highly targeted banner ad campaign
Google Grant ads to reach impacted individuals through search advertisements
Earned media also played a key role in getting the message out. Cultivating relationships with the media led to greater exposure in newspaper articles, television news reports and radio coverage.
We shared our research findings about the opioid crisis in the Greater Baltimore area – as well as other newsworthy information – through media releases, social media posts and media interviews.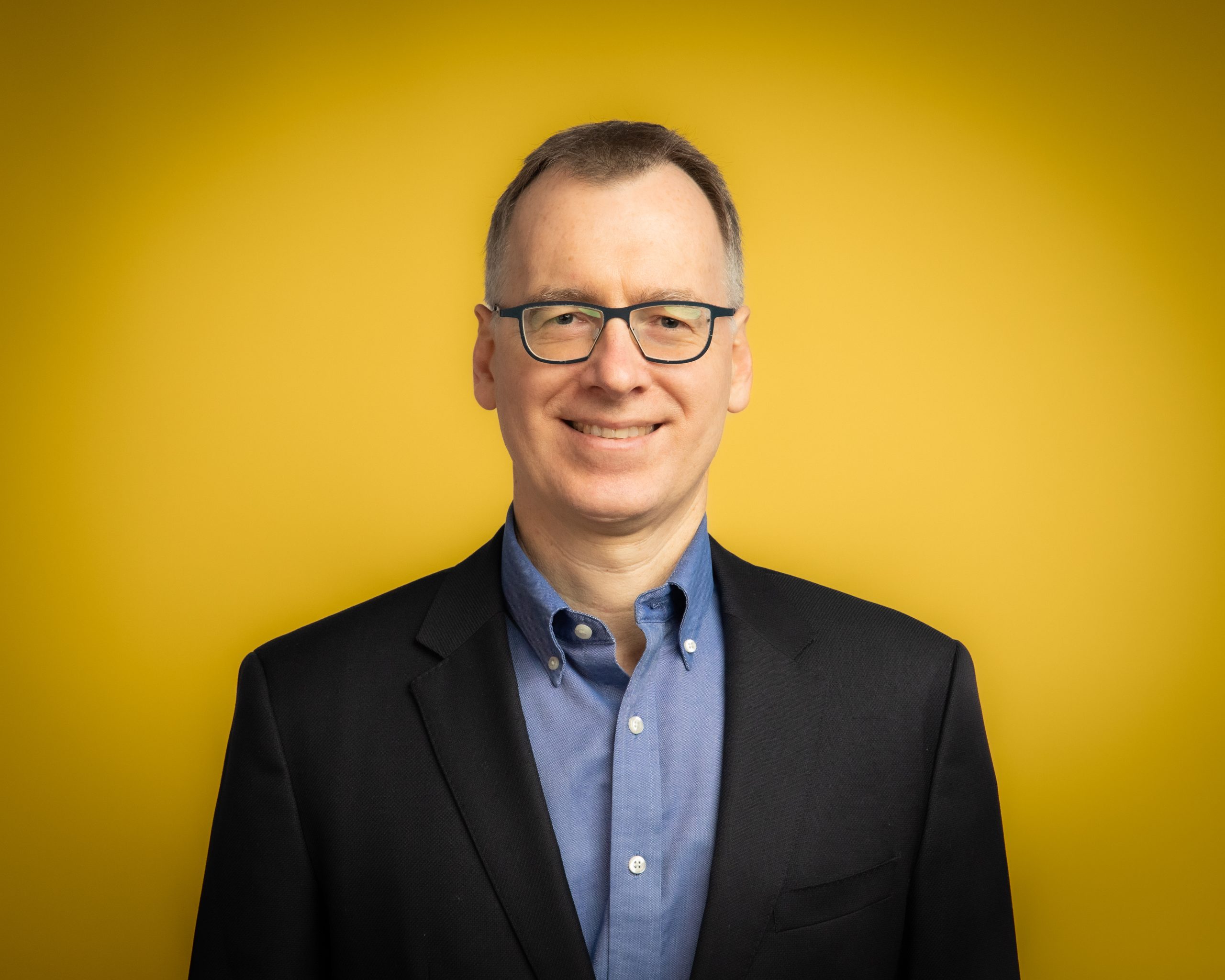 "The opportunity to save lives made this one of the most important projects I've ever worked on. Helping Up Mission had a vision to reach more people, and it was an honor to support their efforts."

James Read
Senior Vice President, Creative, BDI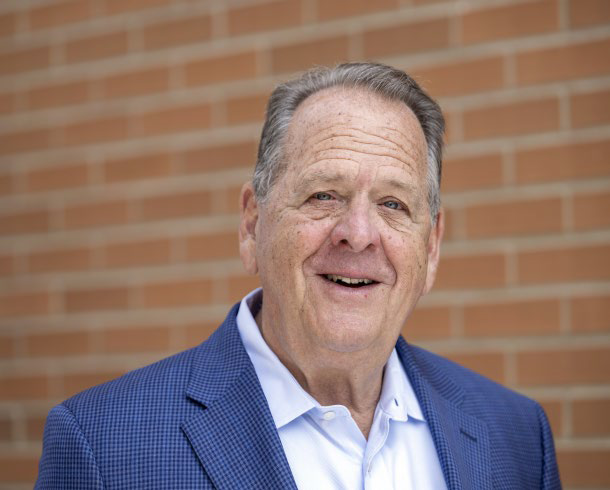 "It breaks my heart to hear that men and women simply do not know that help is available to them. This awareness campaign makes it clear – contact us and we will connect you with the support and guidance you need to overcome your current situation and discover new life on a solid foundation."

Robert K. Gehman,
Chief Executive Officer, Helping Up Mission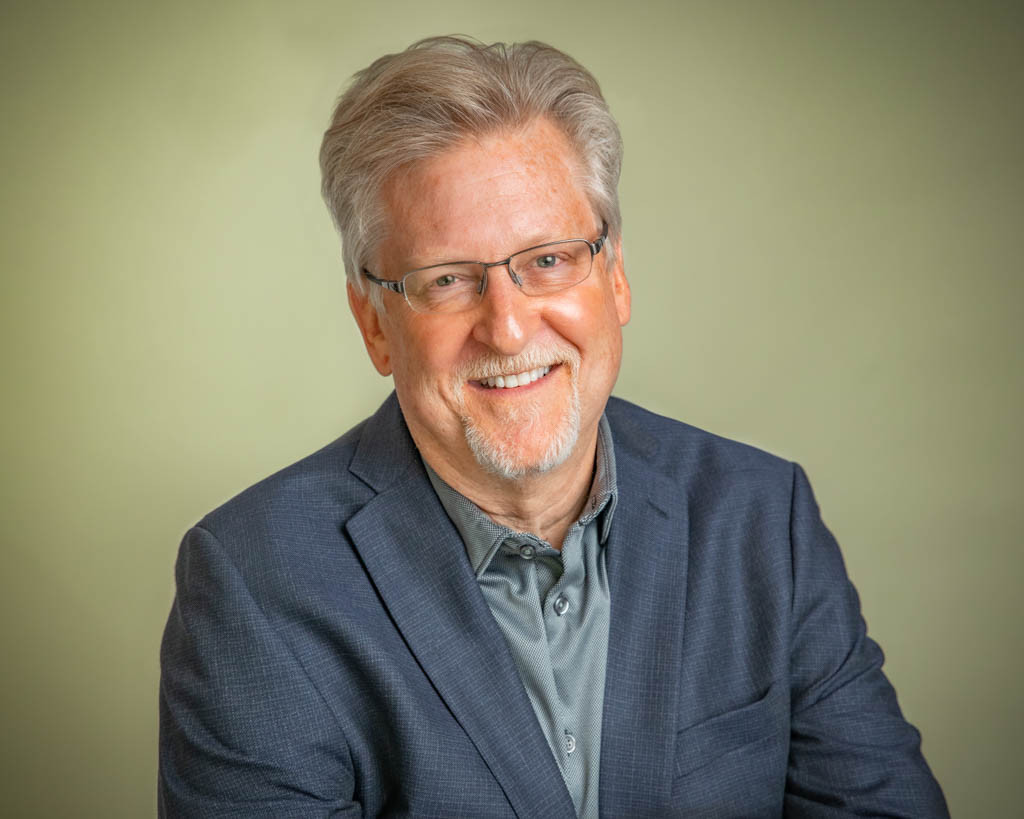 If you are intrigued by the results we obtained and would like to learn more about how BDI can help you with a public awareness campaign, please contact Kevin today.
Kevin Bryant, Director of Client Partnership
(770) 639-0479 | kbryant@bdiagency.com