Embrace your team's gifts for greater impact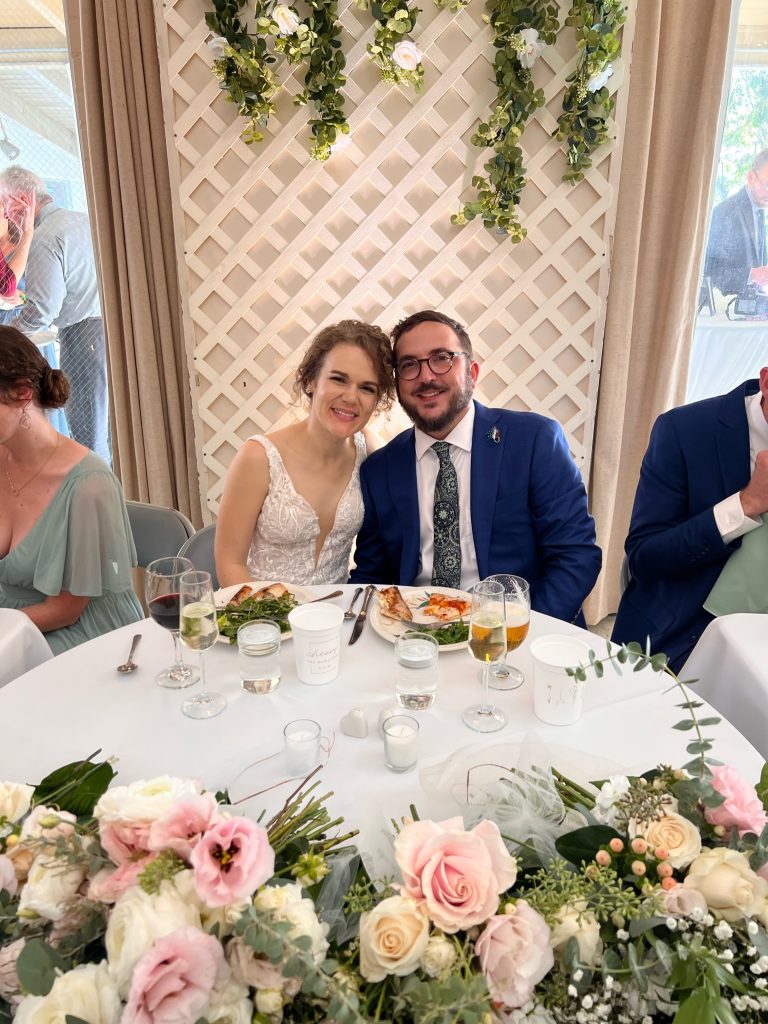 Scroll through Pinterest or Wedding TikTok, and you'd never imagine all the planning, money and even stress that goes into a picture-perfect wedding. As a recent bride myself, I've experienced firsthand the rollercoaster of emotions that comes with planning the Big Day.
My sweet husband likes to remind me that our wedding wouldn't have come together without all my late nights poring over menus, flower designs and my color-coordinated seating chart (one of my proudest bridal achievements!). And while I enjoy being flattered, I know the wedding of our dreams became a reality thanks to many creative collaborators.
Great creative collaboration was key to our Big Day, and it's key to Big Results when it comes to fundraising. Whether you're a bride or a fundraiser, let's look at 3 tips for successful creative collaboration…
Tip #1: Bring all ideas to the table
Although my husband wanted to help with wedding planning, a lot of brides suffer from decision fatigue with all of the wedding choices to be made. Tulle or satin? Roses or peonies? Chocolate or vanilla… or red velvet?
In wedding planning, there are endless high-stakes decisions to be made. You must consider your budget… and whether the wedded bliss returned on a pricey investment is worth the cost (we can call it, "bridal ROI"). See where I'm going?
As fundraisers, we often approach creating a new appeal with a specific vision with the design, content and projected results in mind. However, what you dream may not always be possible. Limitations with print formats, current supply chain and production challenges and more force us to pivot and find new solutions.
That's why I encourage you to welcome many perspectives to your drawing board. Although people's unsolicited opinions and advice might drive a busy bride crazy, welcoming your team members' ideas in a creative brainstorming session – even if you won't use each one – is time well spent. A fuzzy concept now could become a result-busting campaign later.
Tip #2: Release control to people you can trust
I'll admit it – I can be a bit of a control freak, especially in a stressful season like wedding planning! Thankfully, I never reached full bridezilla mode, but I did have to learn to release control and choose to trust the sage advice of my wedding coordinator and other friends and family who offered their help.
Similarly at BDI, while our Creative Team may bring an idea to life, others in the agency help it grow. Project Management especially, with their carefully created schedules and broad understanding of all the moving parts, helps us reach milestones throughout the creative process.
Schedules and task lists may seem like the opposite of creativity, but as our team of writers and designers know, having these structures in place provides a helpful frame for the blank canvas of our ideas. (Just ask my wedding coordinator, whose 5-page checklist kept me on track right up to the Big Day!)
Tip #3: Embrace your team's strengths
I've already shared about the role our BDI Project Managers play in collaboration, but other teams are essential to the creation of a great appeal too. Writers and designers… expert strategists… data analysts… digital specialists… photographers and more… Fundraising doesn't happen on an island of one!
For my wedding, I had to delegate tasks to people more specialized than me (a multi-tiered wedding cake calls for a baker, you know?). So, I encourage you to discover the strengths of your team, and delegate accordingly.
At BDI, this hallmark of creative collaboration applies within our agency… and extends to our work with our client partners. That's why we take client review of our appeals so seriously – it's an opportunity for us to brainstorm together unique strategies to boost your results and make sure every appeal aligns with your mission.
Happily Ever After
Just as collaboration has been essential to planning one of the biggest days of my life, creative collaboration in fundraising is key to bringing in big results – your organization's "happily ever after"! If you would like to learn more about BDI's creative process or how we collaborate with nonprofit organizations around the country to help them reach their goals, please reach out to me – I'd love to share more.