It was a huge goal… and we beat it by more than 9X over the course of a year!
THE CHALLENGE
As they approached their 125th anniversary, Wheeler Mission's Center for Women & Children was unable to meet the growing demand.
On a single given night in Indy, 580 women – ranging from children to seniors – are homeless.
The Center was getting more than 700 requests for shelter and care each month.
Limited space in their existing building left them unable to care for everyone in need.
With few community resources for women and children, Wheeler Mission feared there was nowhere else these individuals and families could turn for help.
Cots on the gym floor each night helped house more people – but even that quickly maxed out.
Wheeler Mission needed an expanded Center and the funds to cover the cost of expansion… while also celebrating this important milestone in their history.
The campaign raised $11.7 million in 12 months…
Meeting their goal 2 years earlier than expected!
THE SOLUTION
BDI partnered with Wheeler Mission and came up with a capital campaign that focused on these strategic objectives:
Engage the community in Wheeler Mission's 125th anniversary celebration
Create a capital campaign to raise $1.25 million in 125 days
Build awareness throughout Indy about the growing number of homeless women & children
Highlight the crisis of care and shelter for this vulnerable population
Deploy an omni-channel media blitz that features dynamic and inspiring print, digital, direct response, outdoor, guerilla, event marketing, broadcast media & video
Expand the Center to provide 160 permanent new beds, medical clinics, larger education center, an indoor play space and more
BDI created a 125-day integrated strategy that helped Wheeler Mission achieve their goals… and touched the heart of an entire city!
THE RESULTS
The Indianapolis community responded in a BIG way!
$2.3 million raised in the first 125 days…
Which grew to $4.2 million at the 6 month mark…
To a grand total of $11.7 million in 12 months!
But that's not all. The incredible amount of money raised by this campaign allowed Wheeler Mission to break ground on their new Center for Women & Children expansion even sooner than planned. The capital campaign goal they thought would take three years to achieve was accomplished in less than a year!
It also garnered a lot of awareness and attention for their programs and services, and the incredible work they are doing to transform lives. A few highlights include:
Outdoor Media: 68 million impressions
Direct Mail: 20+ million impressions
Digital Revenue: Up 22% YOY
Mobile Site Visits: Up 50%
Facebook Ad: ROI: 3.09
BDI's campaign moved hearts powerfully. Transforming Indianapolis residents from unaware to engaged… from concerned to passionate… throughout the 125 days of this campaign. It had locals buzzing (online and off) about the challenges of homelessness in their city and gave them real, actionable ways to help local women and children.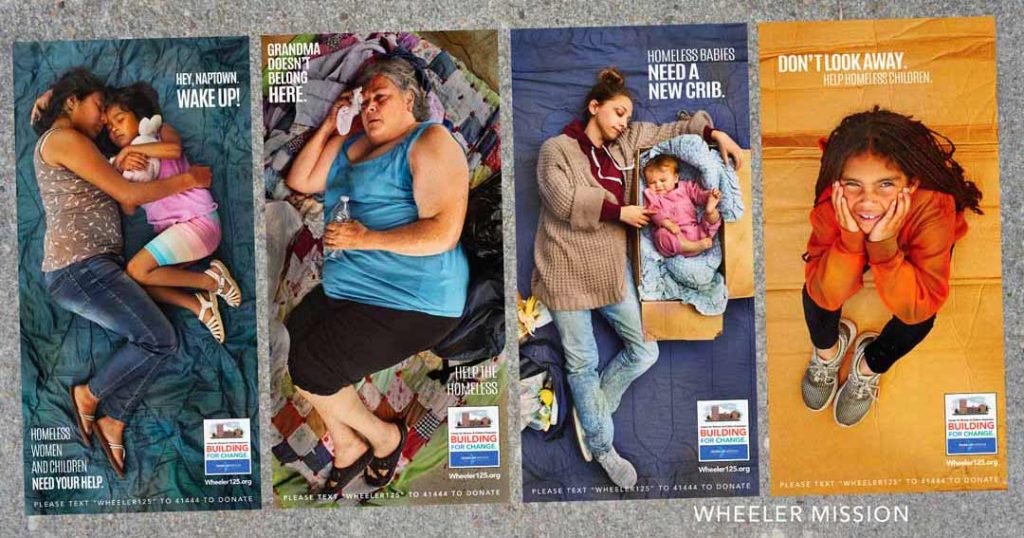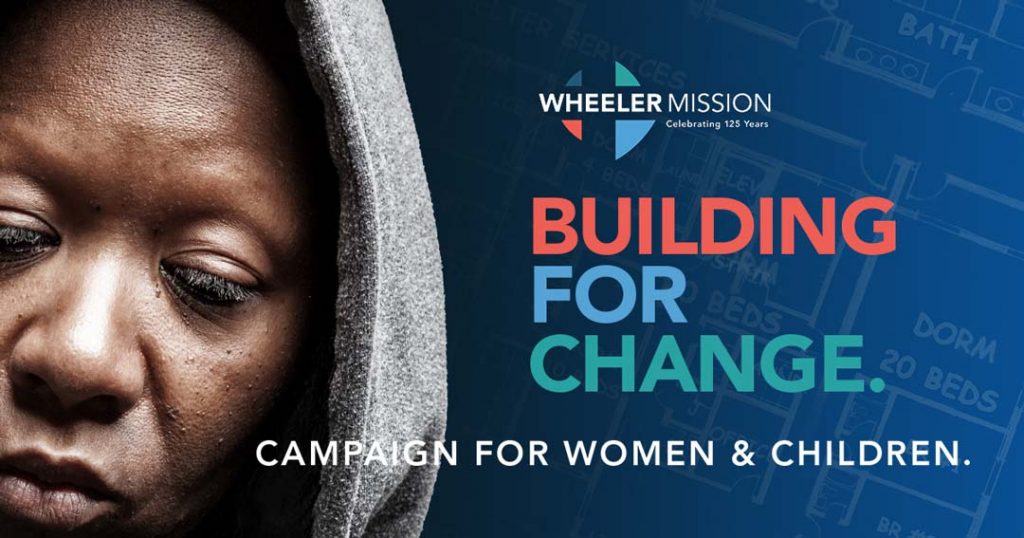 "We weren't surprised by Brewer Direct's quick and eager response. But we were overwhelmed by the scope and dimension of their recommendations. It can only be described as 'off the charts!'"

Steve Kerr, Executive VP of Advancement, Wheeler Mission
Download the PDF of this Case Study!