Key insights from The Giving USA 2021 Annual Report
From Michael J. Tomlinson, CEO and President, BDI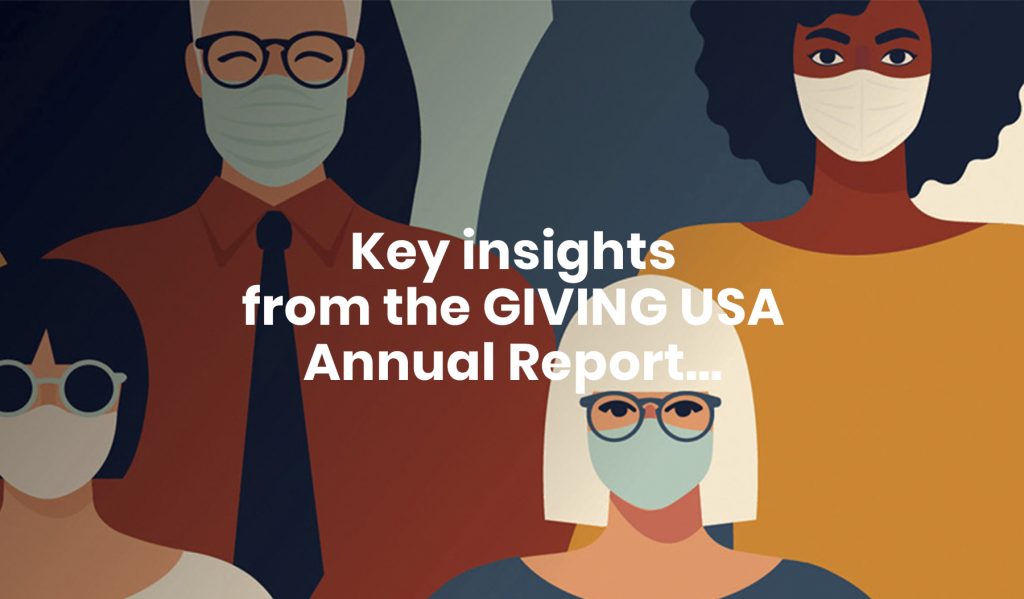 For many nonprofit leaders and organizations in the philanthropic sector (myself included), 2021 has been a time to assess, interpret and adjust our assumptions and expectations for what lies ahead.
By assessing what happened in 2020, interpreting what it means for your organization today, and adjusting your expectations for the future of giving and philanthropy, you add colorful pieces to the puzzle of what might be next for donors and nonprofits. It is through these "puzzle pieces" that nonprofit leaders will better understand how to equip their teams and develop their campaigns to fit future giving patterns.
One of the most insightful "puzzle pieces" that I've found this year was during my participation in The Giving USA Foundation's annual Summer Symposium. During this time I had the opportunity to connect with and learn from top-level U.S. leaders – several of whom addressed the uncertainty around charitable giving in the U.S., and how the pandemic affected where we are today.
In BDI's ongoing promise to share important learnings with you, my respected colleague and BDI's Director of Client Strategy and Planning, Rhonda Moore, recently hosted a webinar on The Giving USA 2021 Annual Report on philanthropy.
This webinar is packed full of vital information that your nonprofit's leadership needs to know. Please share this with your team, and together, let's commit to a state of assessing, learning, and adjusting, so that you can better anticipate the future of giving, set achievable goals, clear expectations so your organization can thrive this Fall season and beyond.
Looking Back: The State of Giving in 2020 | BDI Empower Webinar
If you don't have time to watch this full webinar, I recommend watching Rhonda break down these 3 practical takeaways for nonprofits today: https://youtu.be/Kkcx7Of5AHk?t=2029.
Put your foot on the accelerator and invest, invest, invest in acquisition this Fall.
Take time to craft a special message strategy to target those COVID donors who have not converted to a second gift.
Audit your new donor experience. Look for new ways to improve and integrate a welcome communication stream into your digital and print channels.
Check out MT's recent article, "Successful Succession" >>