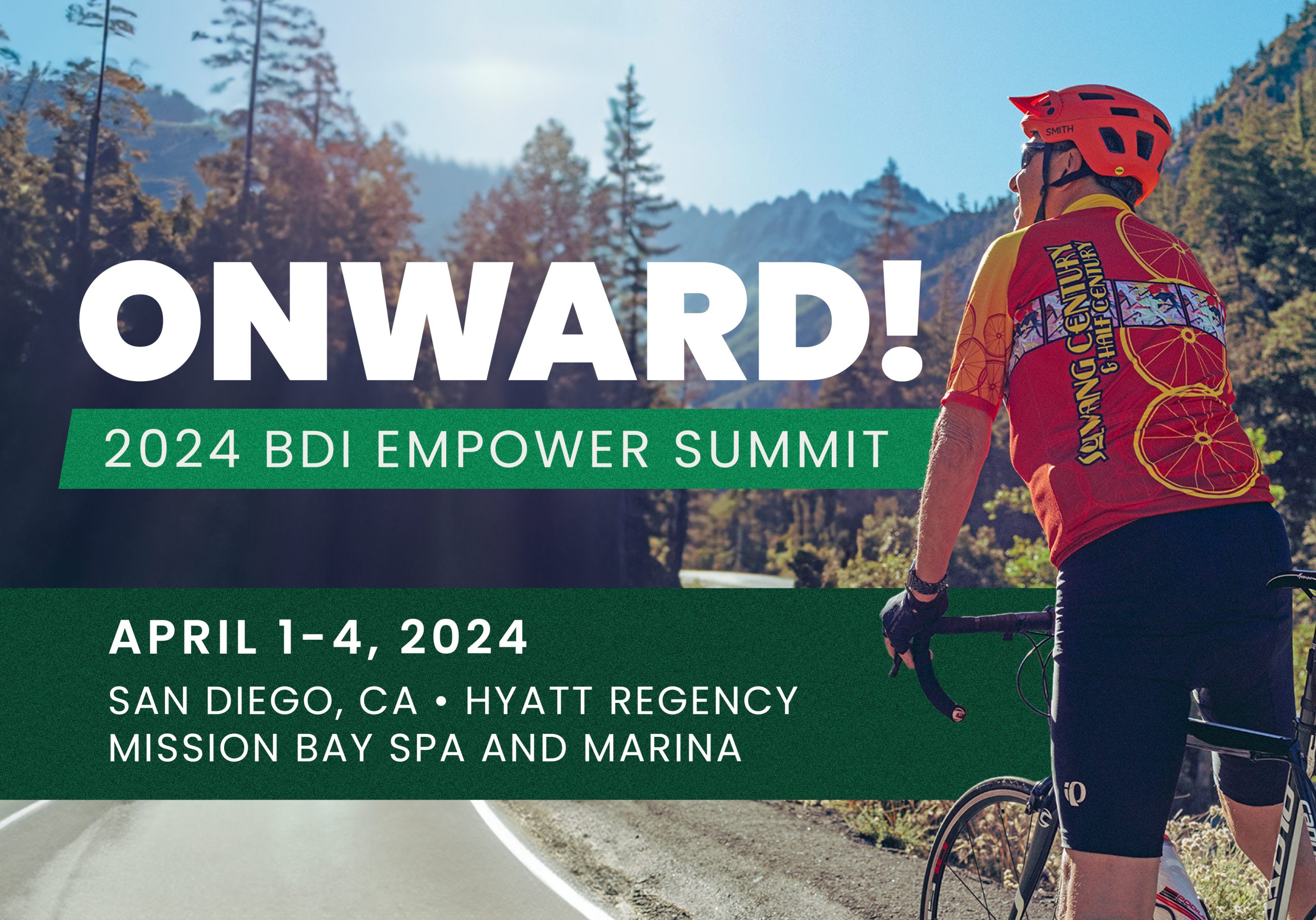 Register now for Empower: Onward
A 4-day summit for BDI partners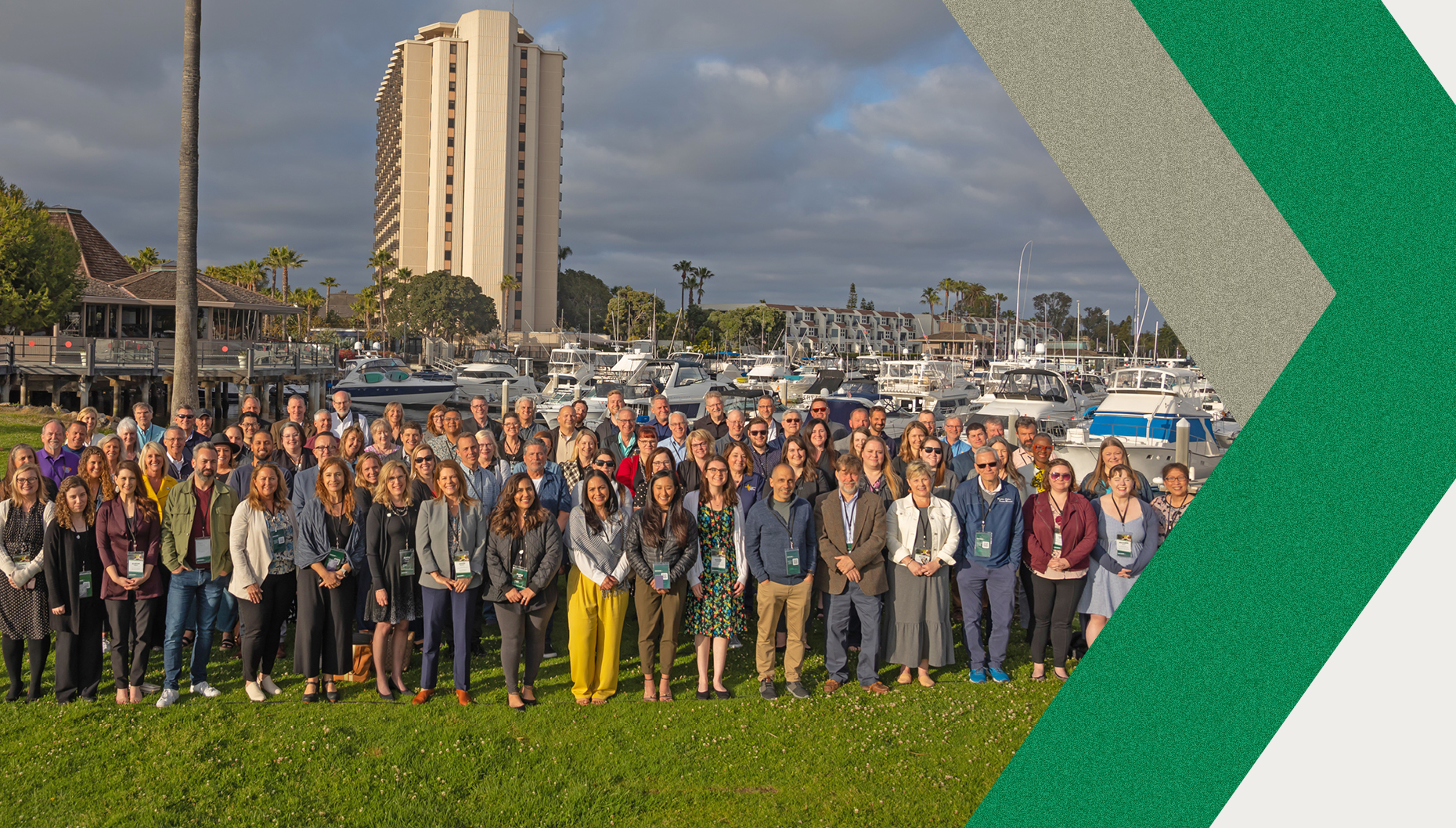 ABOUT EMPOWER
Celebrate generosity.
And 20 years of impact!
As BDI celebrates its 20th anniversary in 2024, we are thrilled to gather together our client partners to recognize the difference they've made over the last two decades… and look forward to our continuing impact together!
During this 4-day summit experience, you'll connect with others serving in nonprofits like yours, learn strategies and tools from leading experts on nonprofit marketing and fundraising, and enjoy times of relaxation and fun with your colleagues and BDI team.
BE THERE!
You won't want to miss this exclusive gathering for nonprofit professionals and their teams, unlike any other you'll find out there. And because it's invitation-only to BDI's client partners, the training sessions and speakers are tailored to your unique nonprofit niche, needs and interests!
Catch a glimpse of Empower 2022…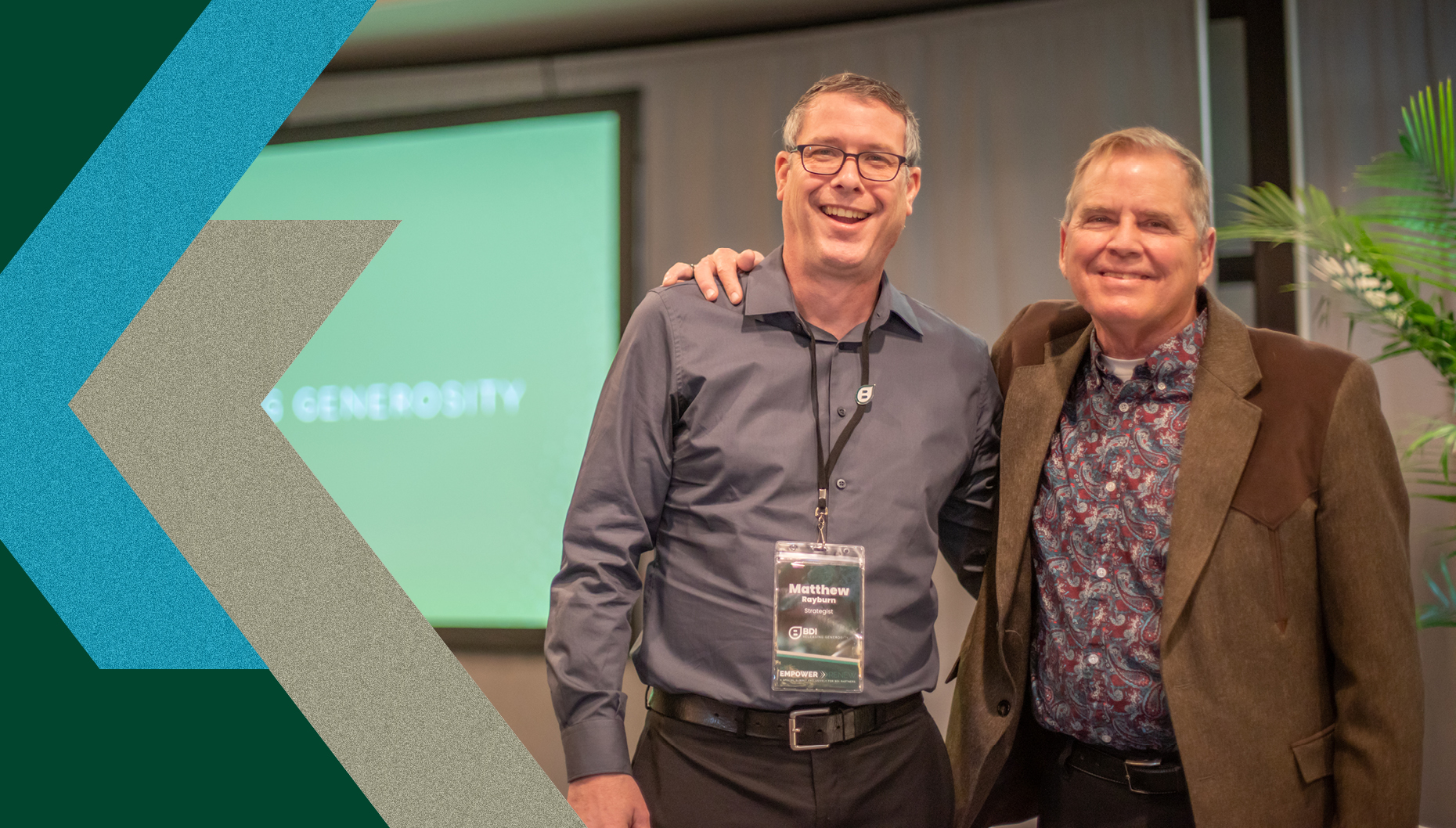 WATCH FOR IT!
---
We'll unveil our speaker line-up in an upcoming email, but for now, know that the topic highlights will include…
New and emerging digital media
Artificial intelligence
Data science and its applications in direct response marketing
High-value donor engagement
A pulse on Christian worldview among our donor audiences
Benchmark analyses and advanced market research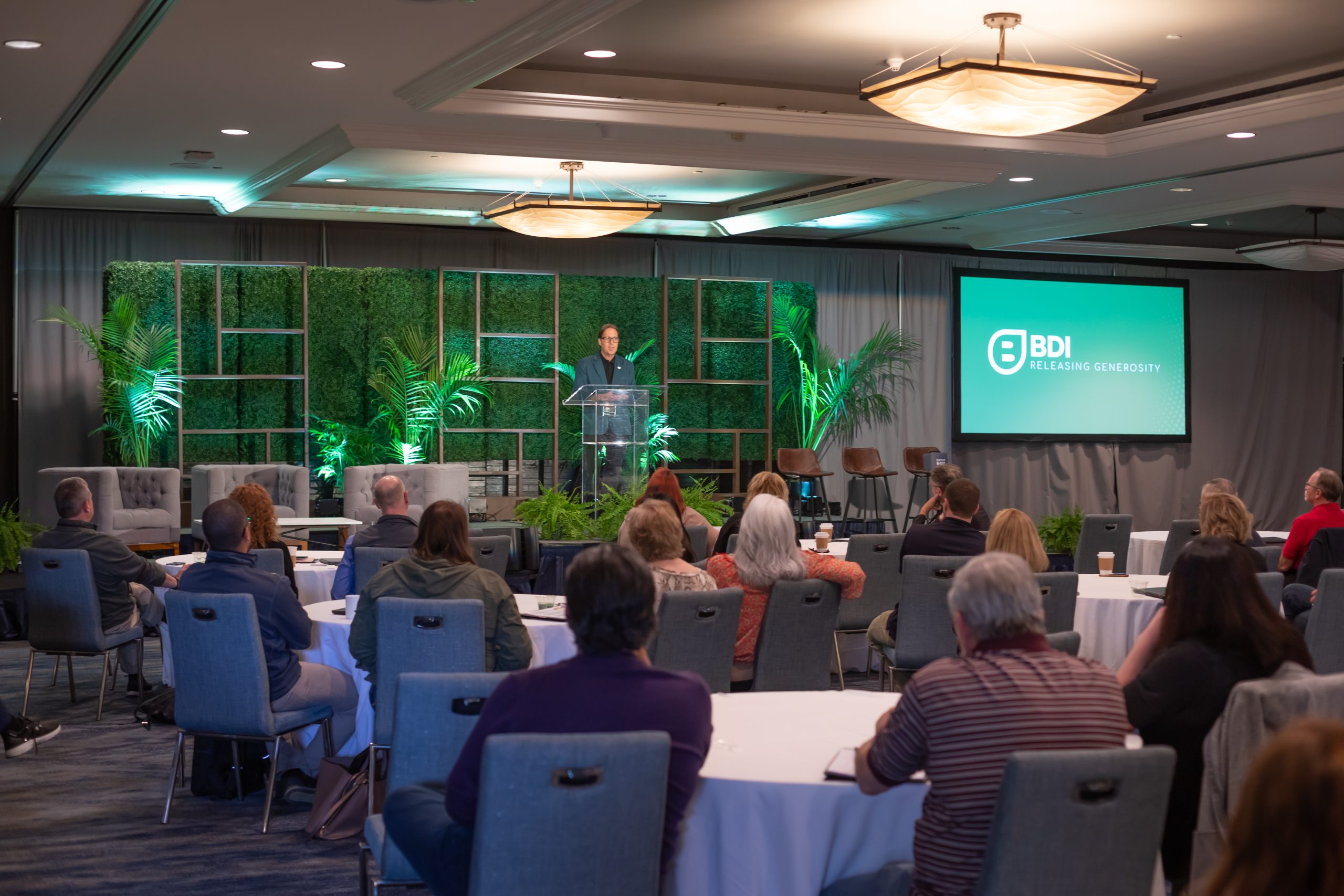 LEADERS CONNECT
Back by popular demand, we are featuring our Leadership Forum for CEOs! Join your fellow execs for a special afternoon round-table discussion. Come ready to ask questions and share your wins and challenges. You'll learn applicable, real-life lessons from CEOs and top-level executives from organizations like yours… and BDI CEO and President Michael Tomlinson, BDI Board Chair Dr. John Reynolds and BDI's C-Suite.
What does the
Empower:

Onward schedule look like?

Please note, for the first time in 20 years, we are asking our guests to cover their airfare to and from the event… but we promise you, it will be well worth your investment!
MONDAY AFTERNOON/EVENING
Connect with fellow nonprofit leaders during our Ministry Showcase and hear about exciting new programs and initiatives happening at organizations like yours. Then relax with dinner, dessert & special evening entertainment!
TUESDAY NIGHT
After a full day of plenary sessions and a broad selection of workshops, it's time to celebrate at our evening gathering. Enjoy food and fellowship – topped off with insight and inspiration from 3-time New York Times bestselling author, Bob Goff!
WEDNESDAY AFTERNOON/EVENING
After a morning of amazing, inspiring content and networking with colleagues, unwind by the pool or see the sights of San Diego, like the San Diego Zoo, SeaWorld and more, or explore the harbor via kayak or paddle board. Grab dinner with your colleagues at any of San Diego's unique, award-winning eateries.
THURSDAY MORNING
Refuel and recharge during breakfast, morning fellowship and our final devotional plenary at our summit's close. Then enjoy beautiful San Diego on your own, or meet one-on-one with your BDI team before traveling home.
Frequently Asked Questions
Who's invited to BDI Empower?
Our invitation is extended to:
Executive Directors/CEOs
Directors of Development/Philanthropy/Advancement or other members of Development Teams
Executive Director unable to attend? Please extend this invite to another member of your executive, development or marketing teams!
BDI will cover the following for TWO guests from your organization:
Hotel for 3 nights at the Hyatt
Meals during conference hours on-site
Conference registration
Hotel resort fee: includes access to the pool oasis, gym and 1 free paddle board and/or kayak rental.
*NOTE: This year, for the first time in 20 years, we are asking our guests to cover their airfare to and from the event. All invited guests will need to arrange and pay for their own airfare.
Other guests are more than welcome… but we ask that you pick up the tab at our discounted rates. Consider bringing:
Other colleagues from your organization
Spouses/family members
Take advantage of our extended, special pricing at the amazing Hyatt Regency Mission Bay Spa and Marina! On the registration form, use the "additional guest option" for each guest.
How much does it cost to attend Empower: Onward?
For two guests, BDI will cover hotel accommodations, resort fees, conference meals, and conference fees. Please remember, for Empower 2024 your airfare and ground transportation is on you!
Please see special pricing below for ADDITIONAL GUESTS ONLY:
HOTEL (per night + taxes & fees)
Cost per person: $219 + taxes and fees
Payable at checkout to Hyatt Regency Mission Bay Spa and Marina
EMPOWER FEES (includes all meals & materials)
Cost per person: $1,150
Your guests not attending the summit and not joining us for meals will not be charged any Empower Fees.
To make payments for additional guests, please contact Jennifer at BDI. Unless otherwise noted, costs are payable to BDI.
What's included? What about meals?
Hotel lodging for 3 nights at Hyatt Regency Mission Bay Spa and Marina, San Diego, CA, plus exceptionally-prepared meals during the summit (and coffee & snacks!) are included for two registered guests, plus conference registration, and the resort fee which includes access to their pool oasis area, gym and one free paddle boarding/kayaking rental.
Additional guests joining us for meals and/or the summit sessions will be charged Empower Fees (see "How much does it cost to attend Empower: Onward?" above).
For local guests driving to the event
Hotel parking is available for self or valet parking at $45/night. Parking rates are subject to change.
For guests flying in
This year, for the first time in 20 years, we are asking our guests to cover their airfare to and from the event. Please make your flight reservations to and from San Diego International Airport and communicate your flight information to Jennifer at BDI (flight number, arrival date and time).
It's a short, 15-minute drive from the airport to the hotel. Uber, Lyft and other ride share services are readily available. Please contact Jennifer to ask about shuttle service between the airport and conference hotel.
Hotel stays will be booked for registered guests with the check-in/check-out date provided on the registration form.
Where can I find the Empower schedule?
Downloadable schedule coming soon. Or download the Whova app and search "BDI Empower 2024" (event page coming soon!).
When is the deadline to register?
Deadline to register is January 31, 2024. But the sooner you register the better!
You can learn more about the Hyatt Regency Mission Bay Spa and Marina and hotel amenities here.
San Diego weather is mild year round and temperatures in April range from 53 to 68 degrees Fahrenheit on average. Consider bringing layers and a light jacket for the morning and evening.
Conference dress code is business casual. For our gala dinner, business or semi-formal dress is encouraged. For free time, bring casual clothing and a bathing suit (if you plan to visit the hotel pool, hit the beach or take advantage of the complimentary paddle boarding and kayaking!).
During the summit sessions, you may want to bring a notepad, pens or pencils, or your laptop/tablet to take notes.
What's there to do in San Diego?
Arrive early and/or stick around after the summit to enjoy this beautiful city!
Visit the famous San Diego Zoo & Safari Park
Relax on premier beaches
Enjoy paddle boarding or kayaking in the hotel harbor
Spend a day at SeaWorld
Tour the USS Midway
Visit Balboa Park, Coronado & the Gaslamp Quarter
For more ideas of what to do, click here.
---
REGISTER NOW FOR
BDI EMPOWER

San Diego, CA | April 1- April 4, 2024