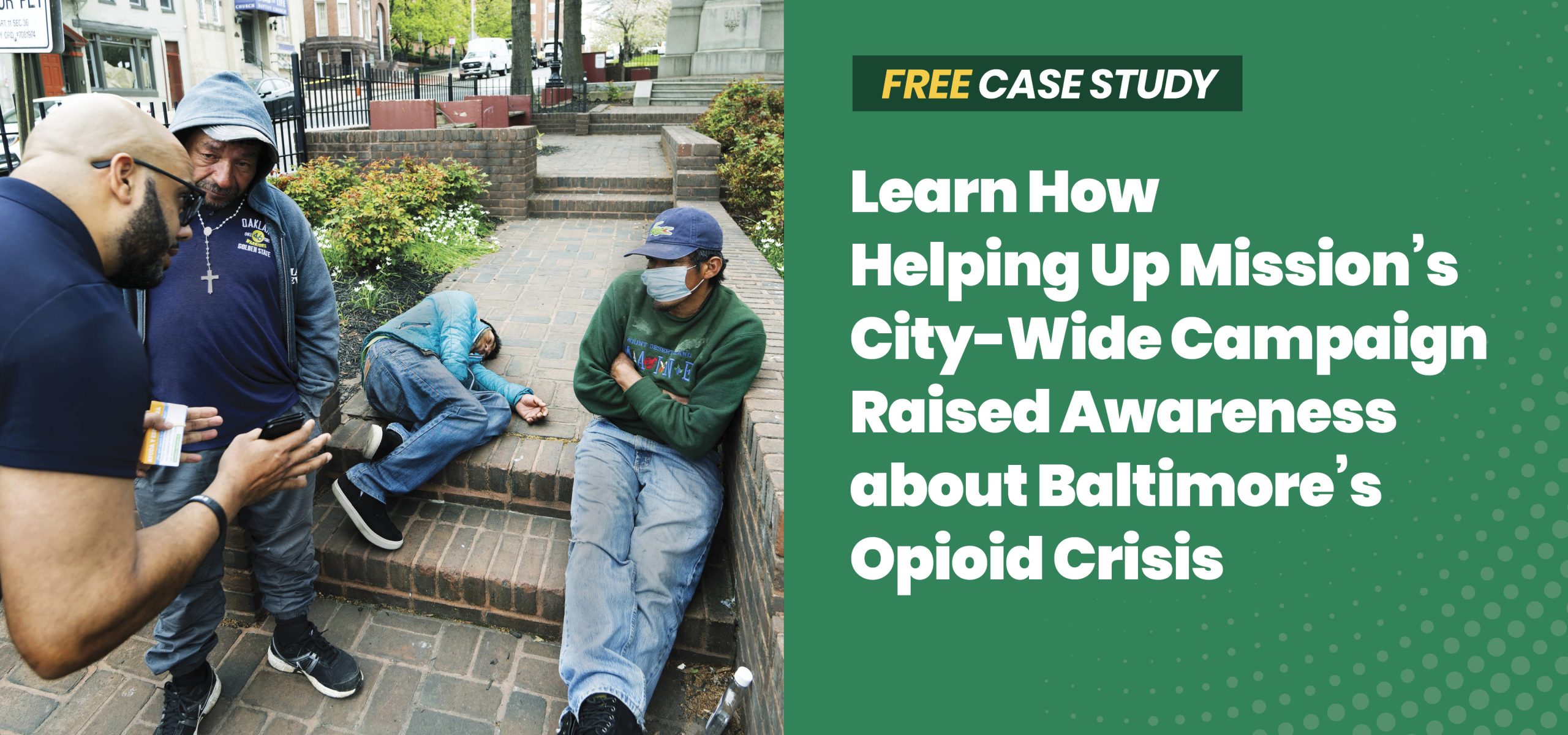 Get your free digital case study now >>
Helping Up Mission (HUM) in Baltimore wanted to raise awareness about 1) the growing opioid crisis in their city and 2) the help available at HUM. The big question: How best to get the messaging out into the community in the areas of greatest need?
BDI created an omni-channel public awareness campaign that exceeded expectations!
Get your copy of our case study to see the results on…
Media impressions
Website visits
Phone Calls to a specially created 24-hour hotline
Key messaging
Cross-channel integration Get BDI's Digital Case Study now!
Complete the fields below for your FREE copy.
To learn how BDI's growth strategies can help release even more generosity from your donor base, contact us now.